With the government awarding nearly a quarter of their lucrative annual contracts to small businesses, companies need to have an RFP process. Your RFP response needs to be bold and swift to capture the attention of readers and hit the budgetary marks they need it to. However, a lot of time and effort goes into responding, and it can be quite taxing.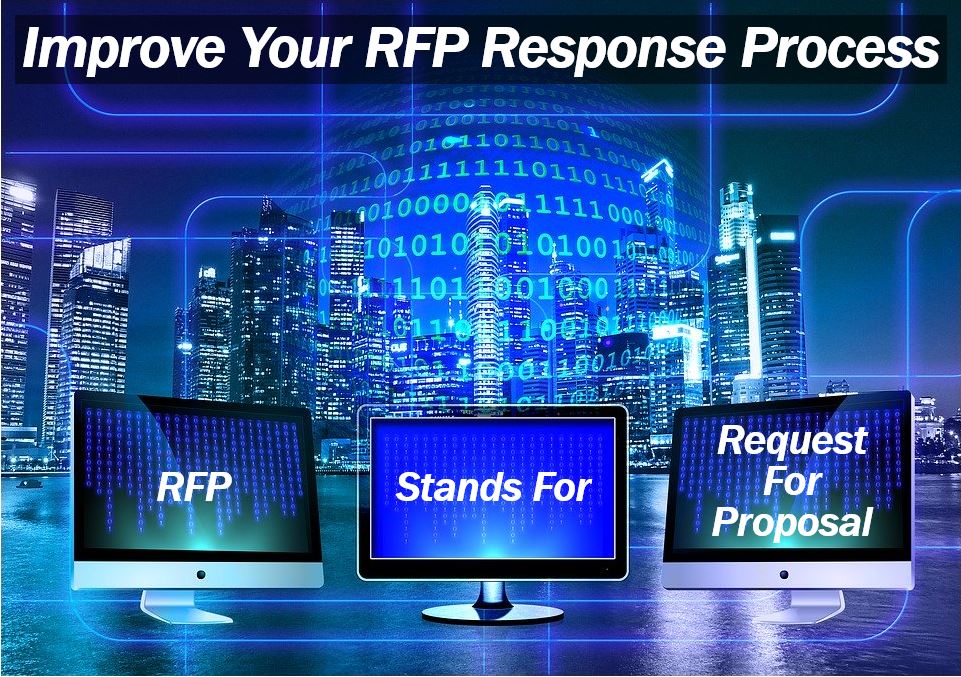 Here are four things you need to know to improve your response process.
1. Get Picky
Not every RFP is worth responding to. While it's important to take your shot with projects that could make the most use of your talents, there needs to be a rubric in place.
You need to have a list of criteria that makes it worth your while to spend time on a proposal. You only have so many hours in the day, so think carefully before you spend your time on one.
If your response is going to end up in the trash, there's no good reason to respond.
2. Team Structure Matters
Every member of your team has strengths and weaknesses. There's no singular team that's perfect for every RFP.
There are two main ways of structuring a team: centralized or decentralized. Centralized teams allow for a top-down approach to an RFP and set for the process. A decentralized team can answer an RFP faster but might not have as streamlined of a process.
3. Have A Master Data Library
Throughout a team's lifespan, they will create a lot of content. Teams can re-use some of this information. Not every proposal needs to be 100% original.
When you have a centralized database for your team's knowledge, it can be a content repository to serve customers faster. Over time, it'll be a valuable asset.
Do your research on database tools to keep things organized. Make sure the tool you choose uses strong cybersecurity measures to protect your data.
4. Always Look For Networking Opportunities
The best way for an RFP to succeed is to have great partners connected to a project. If you're offering a proposal for a complicated product that requires a lot of extra elements you don't have in-house, you need to have people that can provide you with what you need.
If you've spent time building relationships, you don't have to delay your response. You can bring partners into the project with just a phone call or email. When you have great partners interested in a project, it's more attractive to clients.
Your RFP Response Needs to Be Smart
While an RFP response needs to be budget-minded, it also needs to take a unique and creative perspective. It's a place for you to showcase the talent and skills of your firm and take on exciting new projects. Make sure you employ those talents wisely.
Bookmark our page for more tips on how to improve your process and win even more contracts.
___________________________________________________
You may find this article interesting: "What is a Budget?"