In the world of business, capital and cash flow are king. Whether you're an established business owner or entrepreneur in the early stages of your first startup, you might be starting to consider your financing options.
When business is booming the demand for more space, growth, and new equipment, along with the potential of big orders creating cash flow options, more funding can help with the growing pains and ease the fragile process of expansion.
If your business is struggling to pick up momentum or sales have been in gradual decline, a boost in funds can be essential for re-modeling, keeping up with times, and primarily staying afloat during hard times.
If you are considering funding for your business, there are 6 crucial steps to take in order to get the right deal that will be the most beneficial for your situation.
1. Understand what type of funding your business needs – short term vs. long term business loans.
Deciding to pursue funding is not something to take lightly. Of course, it is not something to anxious about, nor does it mean that your business is not doing as well as it should – after all, what business couldn't do with a little extra in the bank?
Funding will always require careful consideration. Because there so many different funding options available, it is essential to weigh up your options and effectively learn what type of funding will be most beneficial for your business.
Most funding options will fall under 1 of 2 categories:
Debt financing – This is when money is borrowed and paid back with interest.
Equity financing – This is when you sell part of your business to investors, and instead of paying anything back, they earn from their shares.
Determining the best option for you will largely depend on what you are willing you sacrifice in replacement for the funding, and what your business can offer to lenders.
The most common types of business financing: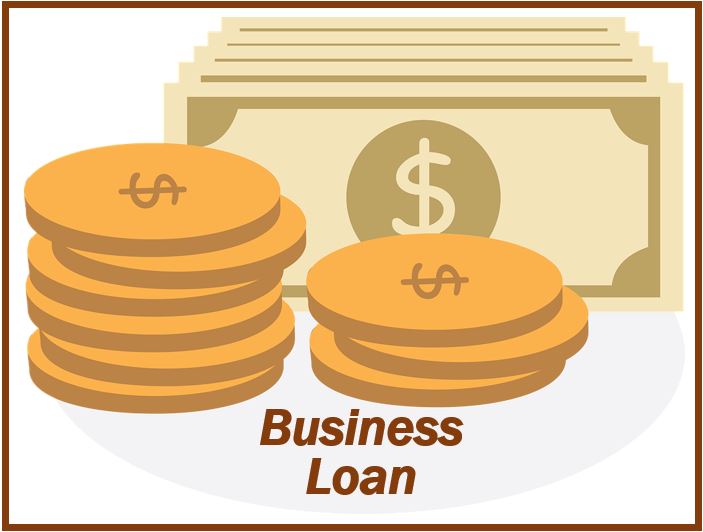 Small business loans
The most common business funding comes in the form of small business loans. Most lenders offer both short term business loans and long term options.
Short term loans are usually the easiest and fastest to secure for small and new businesses. A short term loan might be the best option if you are currently building your business credit portfolio. Short term loans are usually subject to higher interest rates to that of long term loans.
Long term loans, as the name suggests, are repaid over a longer period of time, usually 5 years or more. Long term loans are harder to secure than short term, however, they do offer the benefit of being able to spread out costs into more manageable repayments.
Business line of credit
Securing a small business line of credit is somewhat like a credit card for your business; it allows you to borrow sums of money under a certain limit and pay them back incoherence to predetermined terms.
Business line of credit is the best option for those who are unsure of the amount they will need to borrow
Invoice factoring
Invoice factoring is the fairy godmother of cash flow; it provides funds in place of your unpaid invoices, paying the majority of money owed upfront. Then when the factoring lender receives the invoice balance, they take a fee and pay you the remainder.
Invoice factoring is not intended to be used as a long term solution, as it dramatically cuts into profits, but it can be a useful asset when going through difficult times or expansion.
2. Understand what is required to qualify for the funding you are looking for, and how to find out if you are eligible.
Choosing what type of lending option is usually the easy step, the hard part is actually getting accepted and being eligible.
What lenders will be looking for in order to determine your eligibility is:
Your track record of being able to pay back money on time.
Your business trading ratios; "total debt:total equity" and "monthly net operating Profit:monthly debt payments".
Assets that you can place the loan on, such as business premises.
A guarantor that can secure the loan.
Essentially what makes your business eligible for funding is your business credit score and the lender's evaluation of your finances.
Some smaller lenders and investors may conduct personal interviews to determine your eligibility. It must also be remembered that qualifying terms are not always black and white; it is always at the lender's discretion.
3. Understand the timing needed for the funding you require.
The timing of your funding is equally as important as the funding itself. Loans such as invoice factors and short-termers can often be with you in less than 24 hours. Long term loans and investment, on the other hand, can take several weeks, if not months.
Careful consideration has to be made to the time frame that you have in order to receive the funds.
A business line of credit is a good option to hold if you are ever in need of urgent funds while waiting for other finance to come in.
4. Do your research on companies – background, reviews, programs, etc.
Getting accepted for funding can be a massive relief and a lifesaver for your business, but don't be encouraged to jump into bed with the first lender that accepts your application.
If you have a little time and wriggle room, it is best to do some in-depth research on proposed companies before making a commitment.
Through research, you might find some business practices of the lender that you dont agree with, or perhaps believe that your business would benefit more from working with another company.
If you are also looking to build your business credit through your loan, it is important to go with a lender that reports to all of the relevant credit reporting agencies.
5. Shop around for the best rates to get a more favorable deal.
Similarly to the previous point, shopping around for the best rates is going to put you in the best position in the future.
0.1% interest, in terms of repayment, can make all the difference, so make sure that through your research you are hunting for the best rate and the most favorable lending terms
6. Ask the right questions.
Reaching out for funding is a relatively straight forward task when you know what you're doing. If it is your first time, however, and you are a new business owner, it can be a daunting process and one that you most definitely want to get right.
Dont be afraid to ask lenders questions and make sure they are the right questions. If you are unclear on the terms… ask, and make sure that you get them in writing.
What will happen if you fall behind on your repayments? If you cant find it in the T;C's pick up the phone and ask your lender.
Knowledge is power; knowing as much as you possibly can about your finances will put you in the best position for running a successful business.
____________________________________________________
Articles related to this theme: