Creating a mobile game is often the most exciting part of the development process, but even the best games will fall flat if they aren't marketed. Your incredible game deserves an equally great marketing campaign. But if you aren't a marketer, creating a campaign is easier said than done.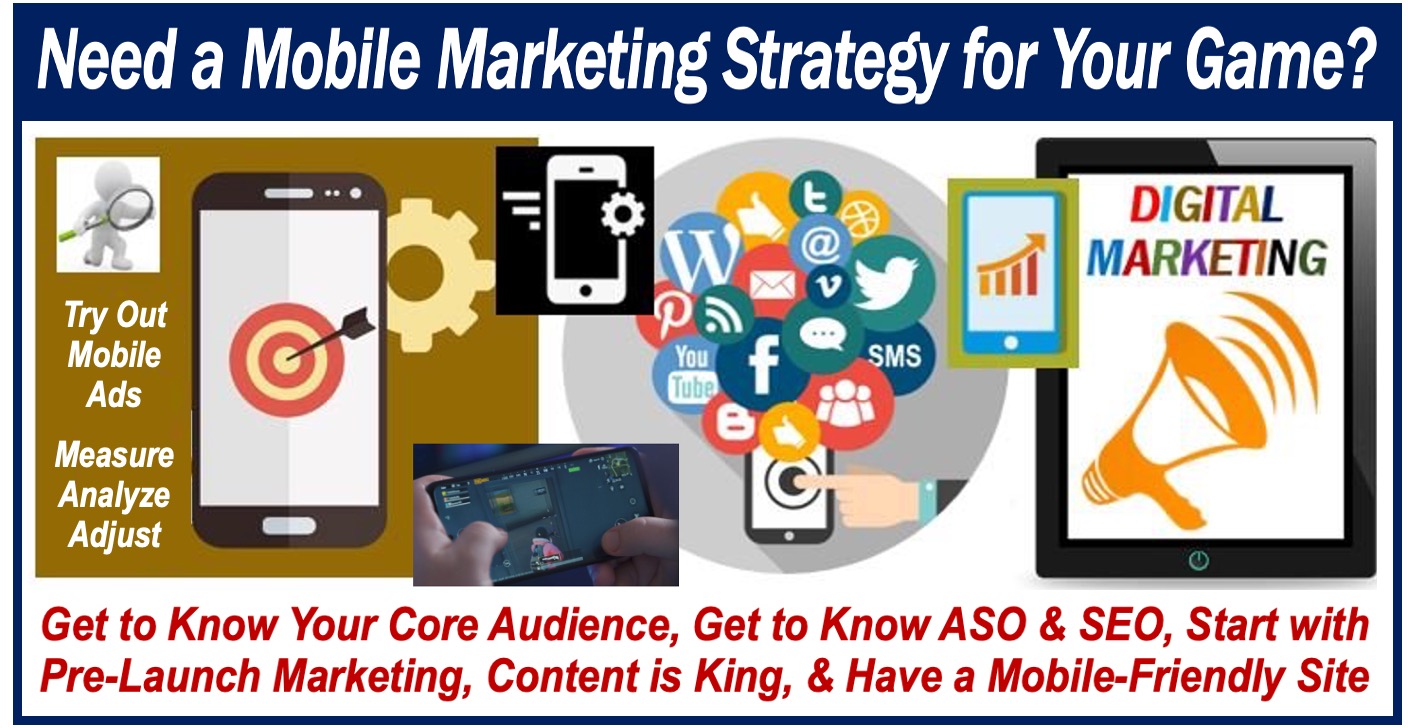 How to Develop an Impressive Mobile Marketing Strategy
According to Newzoo, the mobile gaming market has reached $200 billion as of 2022. If you want a piece of that action, you need an impressive mobile marketing strategy, like the following.
The first step of any marketing campaign is understanding your target audience. These are the people that want to purchase your product. Marketing to a general audience will only get you so far, but an aimed advertisement strategy ensures you're targeting warm and convertible leads.
If you're not sure where to start, check your analytics software. Upptic.com has a web3 and/or mobile game marketing platform that can help you efficiently market to your specific audience.
SEO (search engine optimization) is the process of optimizing your website and social media pages. ASO (app store optimization) is similar, but the focus is on the app store. If you pay extra attention to both, you'll attract more organic traffic to your pages without spending a dime on ads.
However, organic search factors, like keywords, link building, and user experience, take a while to get off the ground. Develop your ASO and SEO strategy before releasing your mobile game. If you do this during pre-launch, you'll bring in a bigger audience once the game is finished.
Start With Pre-Launch Marketing
Pre-launch marketing includes creating a landing page and an email list. To make engaging ad material, you'll need to understand the game's story. What makes your game different? Why would someone play it? The answers to these questions will give you a base to work from.
On your landing page, explain what the game is about, why it's fun, and what critics are saying if you send pre-lease copies. You should also use this page to grab email addresses for your list.
Create Some Great Content
Whether you want to write a blog, record videos, or run a podcast, content is necessary to bring new eyes to your website. This is true on your website and social media pages. Stick to one or two social media platforms to market your game, as it reduces burnout and general targeting.
LinkedIn, Facebook, Twitter, Instagram, YouTube, and TikTok are all great choices so long as you can create exciting content on these platforms. If you post often (3-5 times a week) and focus on topics your audience finds engaging, you'll surely bring more enthusiastic traffic to your game.
Make Your Site Mobile-Friendly
Everything is designed for mobile integration nowadays, even email. But there's a reason for this. More and more internet users prefer to surf the web on their smartphones, which led to Google changing its technical SEO requirements. Now, sites have to be mobile-friendly to rank.
Mobile game developers have to always think of their core customers: smartphone users. If your website isn't suitable for phones, they may question your ability to create a great phone app.
Experiment With Mobile Ads
Paid ads are a great way to promote your app before your SEO and ASO strategy starts to bear fruit. However, they can also play a key role in your general advertisement strategy, as they're often more effective as your mobile game gains traction. Video ads do well at generating leads.
If you place a video ad into another relevant mobile game (for example, including a puzzle game in another puzzle game), you'll receive more clicks. Playable ads and reward ads are one of the most effective ad formats, especially if the reward includes in-game currency or exclusive items.
Measure, Analyze, and Adjust
No marketing strategy should ever take a "set it and forget it" approach. You'll need to track KPIs, like conversion rate, retention rate, and customer acquisition cost, to see where improvements can be made. Even if your advertising campaign is perfect now, it doesn't mean it'll stay that way.
As your customers' preferences change, so should your marketing strategy. Keep measuring, analyzing, and adjusting your ad spending to keep up with the competition and new trends.