Cloud migration is the phenomenon that allows you to transfer your digital assets, such as data, IT resources, apps, etc., to the cloud infrastructure. However, when migrating to cloud infrastructure, businesses tend to ignore the importance of cloud security a great deal.
Therefore, they might face different risks such as data loss, security breaches, etc., eventually. In this situation, the role of the VPN comes in handy as it protects your cloud migration process to new heights.
Different VPN services are available in the market that allows you to transfer your business elements to a cloud computing environment securely from anywhere. That said, not all the VPNs provide appreciable connection speeds to complete the cloud migration process on time.
Hence, you should consider using a British Virgin Islands (BVI) based VPN service, ExpressVPN. As far as its performance goes, ExpressVPN provides great speeds ideal for conducting the whole cloud migration process at a robust and lightning-fast rate.
Coming back to the point, when organizations or companies want to move their apps or other crucial data to the Cloud, here are some common risks or vulnerabilities related to cloud migration they should keep in mind:
The existing IT infrastructure is incompatible
According to different organizations, their existing IT infrastructure does not help them move to the Cloud. It can create hurdles for them as companies cannot find the desired level of expertise needed for smooth and perfect migration towards Cloud.
If organizations or companies are already working on microservices, architecture, and orchestration, consisting of tools like Docker engine or Kubernetes. In that case, they can quickly transfer or shift their data to cloud environments.
In case your organization does not have the required IT workforce, it needs to create the architecture for migration first. Firstly, your company has to hire a team of IT professionals who will perform different tasks like auditing the legacy architecture, resolving tech debt, and others.
Besides, the IT team will be responsible for redesigning the in-house IT infrastructure that will allow your organization to reduce discrepancies and interoperability issues found between various systems.
Wasted costs
Although the pricing packages of cloud services are relatively cheaper, enterprises must understand their costs if they plan to use them in the near future. When you acquire cloud services, you have to pay for data transfer, storage, and computing.
As each cloud service offers a wide range of packages to their customers depending on their needs like transfer options, storage demand, and others, finding reliable and cost-effective cloud services becomes a daunting task at times.
Surprisingly, enterprises that do not understand what they need tend to waste their costs eventually.
Therefore, you should optimize your costs using numerous practices that help you optimize your costs. These practices include:
Avail of discounts as much as possible
Rightsize your computer systems, data, and other resources
Apply autoscaling concept practically
Find out budget-friendly cloud hosting services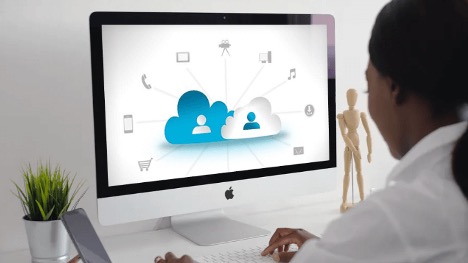 Added Latency
Unneeded latency is another risk organizations should avoid at any cost. For instance, you are managing a business like e-commerce, video streaming services, or Cloud-based gaming platforms where user-experience does make a lot of difference.
A possible delay of just a few seconds can directly affect your business or brand reputation considerably. In this situation, you are supposed to overcome latency issues. Here is the list that includes different steps you can take to reduce added latency issues appropriately:
Optimize your network
Reduce the geographical distance between the users' devices and servers
Focus on establishing multi-cloud connectivity
Visibility and control is limited
Lack of visibility and control during the cloud migration process is one of the most prominent threats organizations need to be aware of. When you use your own on-premise data centers to secure your data, you can manage your resources to a certain degree.
On the contrary, when migrating to cloud storage, you are bound to lose your control. As a result, companies have to face network performance problems due to limited visibility and control. Moreover, insufficient visibility leads to network or application outages mostly.
In order to monitor network performance issues, you can take advantage of several monitoring tools. Interestingly, different cloud providers offer an array of monitoring tools, but you should consider some demands before turning to these useful tools. These demands are:
Powerful analytics
The monitoring solution should be easily integrated with your solutions
Easily configure or set up various alerts
Wrapping Up
Despite having some issues, cloud migration is the next thing big in terms of data security. Therefore, you should consider the different risks related to cloud migration mentioned above. By doing so, you can transfer your data to the Cloud securely and without any hassle.
In short, you must follow some of the best practices to ensure a secure and smooth migration of data to cloud environments successfully.
---
Interesting Related Article: "Cloud Data Protection: How to Secure Your Cloud from Hackers"