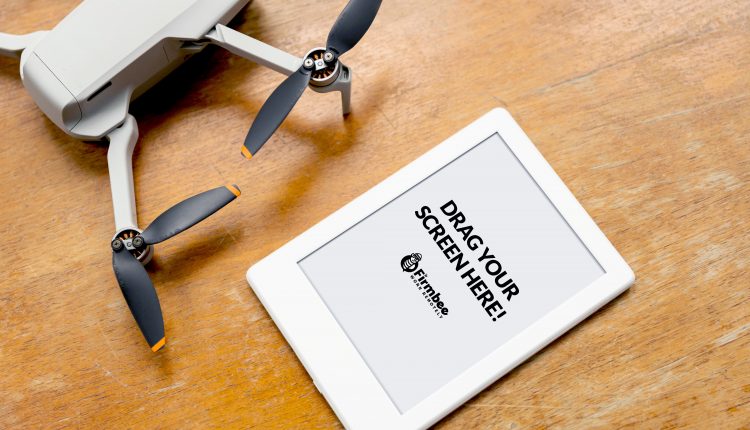 The logistics sector seems to marvel at their latest inclusion of drones or unmanned aerial vehicles (UAVs). 
And why not? 
These pilotless aircraft are steering the growth of the logistics industry by helping them to fulfill growing customer demands and business requirements in a more efficient, seamless, and cost-effective manner. 
Drones excel in their performance where on-demand and same-day deliveries are necessary, something in which vehicle-based logistics networks fall short of expectations. 
Top Drone Manufacturers worldwide
DJI

Parrot

Yuneec 

Hubsan

Skydio

XAG

JOUAV 
The Application Of Drones In the Transportation And Logistics Industry 
The logistics sector is utilizing drones for deliveries of small packages and parcels quickly. 
In the aftermath of the eCommerce boom, the use of drones has increased substantially, accentuating their efficacy in transportation and logistics fields. For example, eCommerce companies like Amazon are catering services through drone-piloted delivery models, keeping their customers happy with same-day deliveries. 
The use of unmanned aerial vehicles in logistics has considerably reduced the requirement of manpower, thereby helping companies save big on long-term expenses. 
Soon the ocean freight sector will witness the involvement of transport drones to inspect and review the sea freight shipping industry and ensure value-additions to various port operations.
The Role and Impacts Of Drone Delivery Applications In The Logistics Sector
Quick deliveries
From picking up a parcel in the warehouse to loading it onto a truck and delivering it to the customers via usual channels, drones are taking care of everything faster. The days will come very soon when a drone will itself receive the order of a customer and home-deliver it, faster and more conveniently. 
With drone apps, problems like traffic congestion, lack of delivery personnel, or other challenges that logistics face today will be managed effectively. 
Reduced shipping costs
Drones benefit the logistics software development services industry hugely in terms of drastically reducing shipping costs, something that the industry players have to deal with every time. 
Therefore, an intuitive drone app plays a significant role here in terms of helping the logistics industry to bring down shipping costs and save a great deal of money that can otherwise be utilized in handling different operations.
Streamline warehouses and distribution centers
Drones will impact the functionality of warehouses and distribution centers, from efficient dock management to time-bound deliveries without the requirement of large docs for handling a fleet of trailers. 
The futuristic drone apps will ensure that the typical way distribution centers and warehouses work is transformed in a way resulting in improved workflow and supply chain management. 
For example, something like Airborne fulfillment centers (AFCs) would bring a thorough transformative change in product deliveries, thereby ensuring proper management of warehouses and distribution centers.
Easy and simplified Return Processes
The use of drone applications will not only simplify and speed up the delivery processes but also innovatively transform the return processes. It will result in helping eCommerce companies to serve better to customers who want the speedy return of the product they don't like. 
Moreover, the return process simplified due to drones will result in a faster turnaround, thereby helping eCommerce companies to improve business operations innovatively.
Features Of Drone Applications To Streamline Logistics Processes
Remote connectivity
Drone apps feature remote connectivity that will allow you to maneuver and control your UAV fleet for package delivery.
Live-tracking
Drone applications will allow you to get real-time updates on your drone's location on the map. You will also get telemetry data in any paired device, irrespective of the location.
Live video sharing in high definition
The drone software lets you stream live HD video that you can easily share over a private URL. The clarity of the live feeds will also help you with credible real-time data you can use for streamlining business operations.
Automated waypoints
This means drone apps will ensure seamless and hassle-free delivery from the pick-up location to the drop-out location, thanks to its feature of generating automated waypoint routes. As a result, the drones automatically avoid no-fly zones, thereby ensuring faster delivery.
Concluding statement 
Drones are proving their efficacy for transportation and logistics companies in terms of helping them to reduce costs on manual labor and streamline operations to ensure faster deliveries. Drone apps are valuable for them to transpire totally automated workflow and grow profitably. 
An ideal way to ensure the development of a futuristic drone app for your needs is to hire an experienced customized software development company. It will help you get the right drone app featuring AI-based intelligence modules, such as collision avoidance and precision landing.
---
Interesting Related Article: "The Advantages and Disadvantages of Aerial Drones"