How the Hollywood Media Mogul Turned a TikTok Rival Into an Entertainment Powerhouse
Ryan Kavanaugh has made a name for himself as a Hollywood producer, venture capitalist and entrepreneur in all things media. In 2019 he co-acquired the social media app Triller through his company Proxima Media alongside entrepreneur Bobby Sarnevesht.
A Growing Social Media App
Originally launched in 2015 as a video editing app before adding social networking features later on, Triller became known as a formidable rival to early TikTok. With Kavanaugh's guidance, financial savvy and music industry connections, Triller's presence and usership quickly grew, with a focus on bringing together viral video sharing, high quality video editing and full song music streams—as opposed to TikTok's 15 second limit.
Kavanaugh's background in high finance is evident in Triller's music licensing partnerships, with a profit model that benefits artists, labels and consumers alike. Kavanaugh's influence is also apparent in Triller's unique commercial revenue model, which works directly with the app's influencers to raise money from fans, advertisers, and music labels. This differs from other apps like TikTok and Instagram, which charge brands to advertise posts directly onto users' feeds.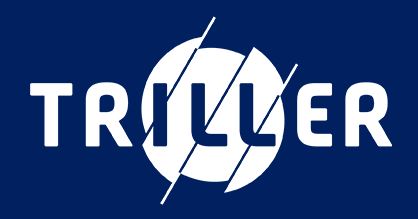 Streaming and Live Events
Triller began to gain even more momentum when it broadened its platform to include the production and streaming of live events with PPV access. It's greatest success, Triller Fight Club, features live, large-scale events that combine professional boxing and high-profile musical acts, and its PPV buys have earned over $100 million in revenue so far.
Triller Fight Club's first major event, Tyson on Triller, featured an exhibition match between boxing legend Mike Tyson and Roy Jones Jr., and musical performances from Lil Wayne and Wiz Khalifa. The platform's event featuring YouTube star Jake Paul vs. MMA fighter Ben Askren, and musicians such as Justin Bieber and Snoop Dogg, generated an even bigger crowd. The events took in 1 million and 1.45 million PPV buys, respectively.
TrillerNet, Triller's parent company, also owns and operates TrillerTV, a streaming platform that hosts over 65 original shows, and has also introduced mobile gaming into its platform. TrillerNet has a reported 300 million users across all of its platforms, and the company's CFO Paul Kahn told Reuters in April that the company projects sales will top $250 million in 2021.
Going Public
After initially looking to go public in 2020 via a SPAC, or special purpose acquisition company, TrillerNet is reportedly now looking to register a direct listing with the U.S. Securities and Exchange Commission, and is anticipating a $5 billion valuation.
In the interim period, TrillerNet is reportedly trying to raise $500 million in a deal that would value the company at $4 billion, and offer investors a 20% discount on the expected valuation once shares are traded publicly.
As Triller and Kavanugh continue to expand its presence across entertainment and media, Triller will undoubtedly keep growing.
---
Interesting related article: "What is Social Media?"