The Internet has taken the global world in a different direction and changed how our lives function daily. Nobody would have imagined that there would be a whole virtual space, known as the cloud, assigned to our data and activities. However, here we are, totally dependent on cloud computing. Businesses today rely heavily on cloud computing for everything. The software-as-a-service business model has come up as an innovative option for businesses. In this article, we take a look at how SaaS can benefit businesses.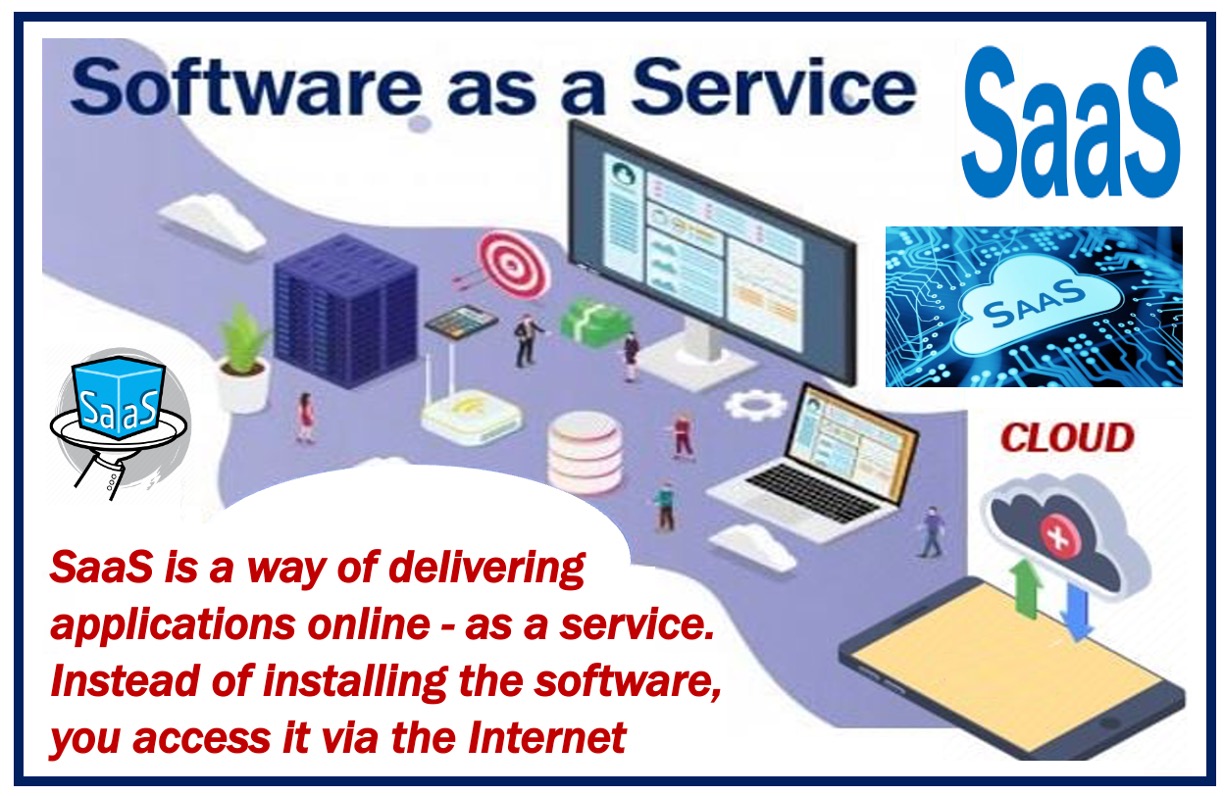 100% Data Protection
Data security has become a serious threat in the digital era, and cyber attacks have increased. SaaS providers take data security very seriously. These providers invest heavily in implementing rigorous security measures. SaaS professionals have extensive knowledge and expertise in building highly secure applications. There are several SaaS analytics tools available in the online marketplace. Our advice is to always look for SOC 2 while investing in a tool for your business. SOC2 2 certifies that a Saas application can safeguard your business.
Absolute Reliability And Automation
SaaS-based products often have a good track record. SaaS apps are accessible 24/7, thus enabling uninterrupted business activities. Additionally, SaaS solutions also offer automation. For example, with SaaS, you don't have to back up the data manually every week or month. SaaS can perform automatic data backup and recovery. This can save a lot of time which can then be used to perform other tasks and improve your business efficiency.
Increased Flexibility 
Since third parties provide SaaS, users can change their plans (upgrade or downgrade) whenever they want. Additionally, SaaS programmes are cloud-based and can be accessed anytime and anywhere. This allows greater flexibility to commercial enterprises for using remote working models.
Monitor Audience
Using a records analytics device to recognize your target market is essential for any business. SaaS programmes help accumulate the statistics required to get insights into your audience's behaviour. It allows you to know the following-
Recognise your target market and its reach.
Understand what your audience thinks about your brand.
Understand why they bought your product.
These smart insights with the help of a lead management software help you make future decisions that boost web traffic and generate more revenue.
Automatic Updates
Failing to update your software regularly can expose your business to many risks. However, traditional software updates are costly and time-consuming. Another major problem with regular software updates is compatibility issues caused by version differences. SaaS business tools are free of such problems as users always have access to the updated software version.
Managing Social Media
With so much data to handle, social media management can be a tedious process. Content creation takes a lot of time and effort. Additionally, a lot of work is involved in researching the right platform for the content, when to post it, and what kind of content to post. SaaS applications can not only manage content but also help with creating a schedule for uploading content.
Cost-Friendly
SaaS technology can reduce costs for businesses in several ways. First, you don't have to spend money on hardware installations and purchase the software. Additionally, SaaS eliminates the cost of software maintenance and upgrades.
Offers Free Trials
Renting software on a subscription basis helps to cut operational and maintenance costs. Before you purchase one, SaaS offers free trials and allows customers to check out the software without purchasing it.
Final Words
As you have read, SaaS can provide several benefits to a business and eliminate the need for software installation and management. SaaS uses cloud technology and offers multiple benefits such as reduced pricing, higher flexibility, automation, high security and smooth execution. The future is SaaS, and companies are increasingly using SaaS business models to replace conventional business applications.