Saas is cloud software that delivers its apps to the final user. Using this tool you can have lots of benefits for your business. Long time ago people saved their information on the disks. After that they tried to carry it from these disks on their personal computers. But several years ago such technology as the Saas appeared.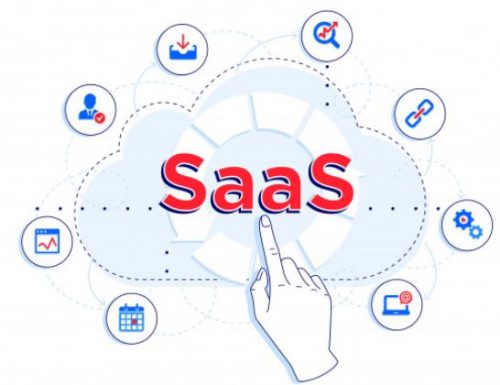 The scheme of Saas performing is simple: the developer provides a single field of the work for all willing customers, but the files of the configuration of each are stored separately. In simple words, this is a unique program that has many many users, unlike classic usual licensed software, where every single copy serves one specific client. SaaS solutions facilitate the planning of computing workloads and make the cost of use lower. It is a service redirect option, where the provider gives customers access to the software and includes all the responsibilities for its right maintenance. If you need such software, it is easier for you to apply saas application development services and the specialists will help you with all the services connected with.
There are many benefits of this system, so many points that can't be mentioned at the first sight. Let's introduce a part of them. 
-the information which is provided about the client bases is often a third party institution; 
-the settings have a few options, but there are several possible snags when integrating an inner software
-a big technical effectiveness, all problems are solved, all goals are achieved 
-updating very quickly. You shouldn't spend hours on this routine
-dignified level of software performing, excellent functions and tools are accessible for users
-no questions with pirate software. A worthy level of protection is preventing it.
-the benefit from the subscribers will become more in future 
–does not require the installation. There is a cloud solution, access for it is provided remotely.
-technical support is included in the product`s price, the price of software not very high by itself, and you'll get a great support as the benefit 
-increasing popularity, more and more people start to use Saas. Experts suggest that SaaS will reach a high new level of popularity in 2022, further pushing the classic type of applications.
-poor technical requirements of devices, where users get it, you can have not very modern device, or backward – the last version of device`s model, both cases are suitable for Saas software
The cooperation model with different kinds of development services is here https://devoxsoftware.com/technology/python-development-company/
There is one more big advantage of Saas: you can try it absolutely free during the trial period. So you should pay any money before you understand that it is really what you need. It also means that the business can really try the system`s advantages and its disadvantages before investing money. 
At the same time, the audience of SaaS includes both advanced PC users who use SaaS services to create different products (software, websites, design, marketing materials, etc.), and experts who monitor employee performance, motivation, time, professionals responsible for establishing business processes within companies, etc. All categories need certain suits of functions, security and constant access to the applications, so they are ready to pay for a subscription according to the specified tariffs.
One of the important disadvantages of SaaS has previously been the insecurity of transferring commercial data to a third party provider, also as storing it in the cloud. But the development of data protection technologies annually changes this situation for the better. Therefore, everything no longer depends on the global "dangerous" / "safe", but on the choice of a SaaS service provider.
Making conclusions about the information above we can say that the technologies, especially web-technologies are not standing at one place. They are progressing very quickly and new services are appearing. It is fashionable to keep up with the times and enjoy all new and modern products as Saas, especially if you know that the profit will obviously come. Make your business more flexible and modern compared with other ones.
---
Interesting Related Article: "SaaS SEO: How SEO Helps Grow Your SaaS Business"