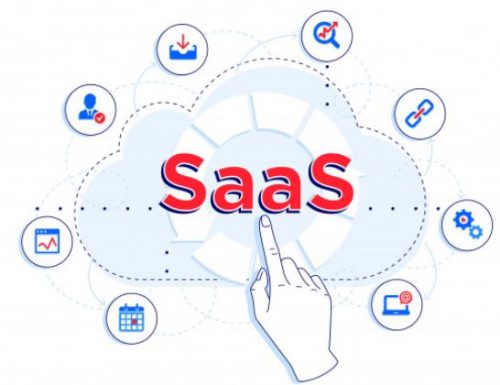 Many companies are reluctant to invest in SEO even though it's an effective way to grow a SaaS business. As a business owner, you want only the best SEO strategies for your company. But what you should know is that SEO for SaaS differs from SEO for other companies. And since SaaS is a developing business that many don't understand, you might be wondering how SEO can help your business grow.
Well, we're here to help guide you in the right direction. This article will help you realize how effective SEO for SaaS can be and how it will help you grow your business. Let's dive in.
Pillars of Effective SaaS SEO 
To understand how SEO can help your business grow, we look at the five pillars of an effective SaaS SEO plan. These are:
Strategy

Conversion

Content

Optimization

Authority
Each one comes with specifics that you can learn from a SaaS SEO service & expert SEO marketing agency, but we'll try to relay them here as well.
SaaS SEO Strategy 
With intensified online competition, SEO has become more complicated than simply picking a set of keywords to suit your content. SaaS is a complex industry that needs a solid SEO strategy from experts such as MADX. A good strategy outlines a basic marketing plan along with your goals. An important thing to include is detailed profiling of the target audience that will take you a step above your competition. Also, the best approach always leaves room for adjustment.
We suggest collecting as much data as possible before deciding on anything. Think of the following questions as guidelines:
What are your specific goals?

What are your business objectives?

What are your current and future performance benchmarks?

Who is the target audience you want to reach?

Who is your competition?

Is your SaaS business industry-focused?
By answering these questions, you'll be well on your way to determining your SEO strategy.
SaaS Conversion
Using SEO strategies to get traffic is not the whole story because you also need to have a conversion rate optimization strategy. This stage helps you analyze the critical pages of your site. For example: 
Where do people first go?

How is the user experience overall?

What to do to transform leads into conversions?
Enhancement opportunities like drop-off triggers, A/B testing, and dynamic pricing can help streamline your site's performance. SaaS customers look for assurance and evidence showing the usefulness and trustworthiness of your software. 
SaaS Content 
Content is not all about keywords. You can read more about it on this link if you're interested. We think of content as anything that pushes the buyer further into the marketing funnel. In other words — content represents what your SaaS business has to offer.
The pillar of your content should be engaging, whether we're talking about pictures, videos, words, or audio. The content should glue the possible buyer to your site, thus improving your search engine ranking.
SaaS marketing is different as you need to state what you're offering clearly. If not, you'll be just one of many SaaS businesses that claim their product is the best. The content message needs to go beyond simple promotion.
SaaS Optimization
With SaaS optimization, the goal is to have a high-ranking website on all search engines. You will spend a lot of time gathering data and analyzing it as optimization requires that. Note that you also need to be up to date with Google's recommendations as it is the industry leader.
For SaaS optimization, focus on the following:
Content optimization

App optimization

Profile optimization

Paid social media

Penalty removal

Backlink removal

Mobile optimization
SaaS Authority
Google, and other search engines, use various methods and tools to determine whether your site is trustworthy and authoritative. To help improve how search engines rank your site, you can take some necessary steps.
Since your target audience doesn't use any metrics in determining your trustworthiness, they will need additional convincing. An interactive strategy would include:
Content marketing

Link building

Publisher outreach

Public relations

Social promotion
Remember that it's not easy to raise your company's profile as you seek a better ranking. However, you can do that with a trusted SEO agency by your side and a lot of hard work.
---
Interesting Related Article: "Why Is Design Important for SaaS?"