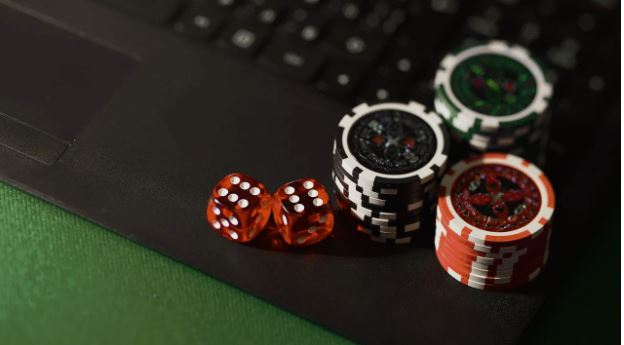 The gambling industry gets a bad rap as being predatory. Gambling-related harms have been raising concerns since the inception of land casinos. When online casinos came about, they were blamed for allegedly increasing cases of problem gambling due to increased access. In response, the iGaming sector implemented and continues to provide safer gambling measures. Different regulatory authorities have responsible gaming standards by which all licensees must abide. When choosing an online casino, safe gambling features are some of the elements players consider. A reputable operator doesn't only provide gaming solutions but protects customers as well.
What is safer gambling? For those new to casino gaming, the practice refers to the use of low-risk strategies while wagering to avoid losing control. Some gamblers fall prey to the temptation of online gambling and adopt harmful habits that can lead to other problems like financial constraints. Responsible gaming is not solely an individual responsibility. Operators should also ensure they make it easier for at-risk players to stay on the straight and narrow, hence, the need for specific standards. The last few years saw the industry renew its commitment to safer gambling to avoid the threat of additional regulations. In 2020, the Betting and Gaming Council put a new code of conduct in place to align with evolving consumer needs.
Safer Gambling Requirements
Which responsible gaming guidelines to gambling websites have to adhere to? Different organisations take on the responsibility of establishing and enforcing safer gambling rules. Regulatory authorities and problem gambling agencies are some examples. Gam Care, for instance, has a framework that covers 10 areas and 58 different criteria. Self-exclusion, protection of children and young adults and advertising are some of the main sections the Standard covers. The UK Gambling Commission has its set of rules with which licence holders have to comply. It sets provisions for the dissemination of information to players, use of cashless payments, and prevention of underage gambling, among others. Other top gambling jurisdictions, such as Malta and Gibraltar, have similar guidelines.
Licensed casinos partner with various stakeholders to enhance safer gambling standards, thus, allowing them to harness the latest tools. One thing operators and players must comprehend is that safer gambling requirements are always evolving. Regulators and other shareholders evaluate these guidelines to ensure they fit the current situation. It's one of the reasons gamblers should insist on using casinos with valid licences. They should be particularly cautious when gaming with digital currencies because the payment methods might pose increased risks to vulnerable users. Any expert review of Crypto gambling explains why players shouldn't compromise on regulation.
Setting the Paces
The interest in problem gambling took a new debate during the coronavirus pandemic, which saw the online betting and gambling industry boost its revenue considerably. With most people around the world stuck in their homes during the lockdowns, online casinos became popular sources of entertainment. Regulators and other stakeholders raised the issues of enhanced risks to vulnerable players during the period. 10 of the biggest UK gambling operators responded by devising improved safer gambling commitments. The Betting and Gaming Council consists of top UK gambling companies that work together to establish industry standards.
According to the BGC, its five pledges are the most comprehensive safer gambling measures from industry leaders, designed to support the UKGC in its efforts to reduce gambling harms. The commitments aim to prevent underage gambling and safeguard young people; provide more support for gambling harm treatment; strengthen and expound advertising and marketing codes of practice; protect and empower players; develop a safer gambling culture. These initiatives attempt to highlight the industry's desire to act responsibly. Having some of the leading operators design improved frameworks for safer gambling sets the pace for the entire sector.
Responsible Gaming Tips for Players
Regardless of how much iGaming companies commit to safer gambling efforts, they are useless if customers don't play their part. Certain best practices help players decrease problem gambling risks.
The principal rule is never to consider gambling as an income stream. By default, gambling enterprises are designed to take in more money than they award. So, in the long run, you will always lose. Despite how many winning streaks you hit, don't play with the expectations that you will land big prizes.
Since gambling is entertainment, budget for it as such. Decide how much out of your income is suitable for your online gaming. Remember that you should only gamble with funds that you are comfortable losing. Therefore, never dip into important budgets, such as utilities, rent or emergencies to spend on gambling.
Safer gambling also cautions against playing when not in the right state of mind. Gaming while upset, depressed or anxious increases the risk of losing control. Heightened emotions can impair your judgment, resulting in poor decision-making.
Online casinos committed to safe gaming provide various tools, which gamblers should use when necessary. Deposit limits let you set the amount of money you intend to spend on casino games. This restriction prevents you from going beyond your budget. You can establish daily, weekly or monthly limits, depending on your gaming habits. If you believe your gaming is out of control, then self-exclusion is another RG tool you can use. It restricts you from accessing your player account for a certain period.
Gambling websites also provide content to educate players on different elements of responsible gaming. They offer self-assessment guides to help users evaluate gambling habits to see if they are getting out of hand. Operators also direct at-risk players to support organisations where they can get assistance for problem gambling.
Players, operators and other stakeholders in iGaming must commit to safer gambling if the industry is to offer quality products and services. Therefore, everyone involved should understand safer gaming standards and ensure any developments are implemented as necessary. It's not enough to enjoy online entertainment; you must do it responsibly.