Thanks to Elon Musk's recent stints with Tesla and Bitcoins, the demand for digital assets, especially cryptocurrencies, is now soaring high. With big players like MasterCard, Tesla, and Bank of New York Mellon waving a green flag to transacting with cryptocurrencies, many investors are now looking to educate themselves and find safe crypto trading options online.
As the world is becoming more and more digitized, many governments and banks are mulling over launching their very own fiat currencies. Crypto exchange reviews have shown many promising platforms in the market with a good scope for safely trading digital assets.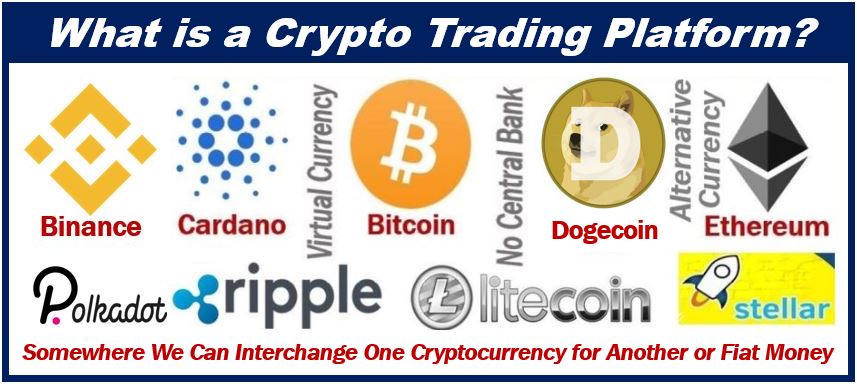 So how should someone new to the crypto market go about finding the safest crypto exchange online?
Check Its Authenticity and Security
Before deciding to sign up on a crypto trading platform, you must research and ensure that it is a secure and legitimate exchange. As a prospective investor, you have to look into the platform's security protocol before deciding.
Today, one of the significant issues in the cryptocurrency industry is the increasing pump-and-dump schemes.  However, exchanges can prevent this fraud with the help of tokens. Read various online crypto exchange reviews and learn more about a platform's authenticity before beginning the trade.
What Is Your Favored Method Of Purchase?
Different crypto trading platforms offer various methods of purchasing. Certain exchanges request deposits through bank transfers, while some use PayPal, debit, and credit cards. But, there are a few platforms that solely use cryptocurrency for purchases.
If you do not own any cryptocurrencies while joining the exchange, to enter the market without hassle, you must choose a platform that is open to fiat currency.
Make a note of the purchase timeline. Some exchanges process the transactions instantly, while others may take a few days or even weeks to complete the process.
Check The Fee Structure Of The Exchange
Fee structure and transaction fees differ across various platforms, and you must consider it while choosing a crypto trading platform.
Some platforms may offer a discounted fee, which occurs when you use the platform's tokens to complete a transaction. The price may also differ depending on how many tokens are held. Other platforms may charge a standard transaction fee on sales while allowing free purchases.
What Type of Crypto Exchange Do You Favor?
When it comes to crypto exchanges, there are three different types of platforms that you can choose from. Before choosing one, you must find which exchange goes well with your requirements. Different types of exchanges are P2P exchange, trading platform, and brokers.
Trading platforms are marketplaces where different users can place, sell or buy orders for cryptocurrency, and they remain one of the most common crypto exchanges. P2P exchanges connect sellers and buyers directly for interaction.
Lastly, crypto brokers operate similarly to forex brokers. Crypto brokers set prices, and the buyers can purchase the currencies through the platform. Read some good online crypto exchange reviews and find the right type of platform that suits your needs.
Look Into The Supported Tokens
A majority of the crypto trading platforms support Ethereum and Bitcoin. However, if you are an ardent follower of cryptocurrencies, you will very well know that these are just the tips of the iceberg. Different exchanges support different cryptocurrencies. For instance, if one platform supports a slew of altcoins, another may trade with only a few major cryptocurrencies.
While looking for a safe exchange, make sure to choose a platform that supports all crypto tokens that you are planning to purchase.
How Transparent Is The Platform?
When it comes to any digital financial applications, safety translates to transparency. As cryptocurrency is relatively new to the world, you must look for a trading platform that keeps its fees and services transparent to the government of that particular country and the public. If you get any inkling about suspicious or illegal activity, it is better to stay away from such exchanges.
Once again, it comes back to reading crypto trading platform reviews. Legit platforms will surely fall under the sight of at least a few online reviewers. So, in case you don't find the platform reviewed online, then it is a red flag. Remember to stay away from such exchanges.
Besides these features, keep an eye on two-step verification processes, ease of use, dependability, and client services that a crypto trading platform offers. Weigh all the factors and balance different considerations when you are choosing the platform.
Each crypto trading platform is unique and comes with different security precautions, user experience, network, and more. Be knowledgeable of all the options by reading reviews. Find the safest platform, and don't be afraid of trying out different exchanges.
---
Interesting related article: "What is Crypto Mining?"