Taking safety precautions is one of the essential parts of running a new business. No employee would like to work in an unsafe environment and no company will like to put the well-being of their employers at risk.
If you are an owner of a company, then be prepared against circumstances that might require legal action or a sudden disbursement of cash. To protect the interests of your company you must take all the necessary precautions.
Let's take a look at list of some safety precautions that every new business ideas in India must take in order to protect themselves from unforeseen emergencies.
1. Create a Safe Workplace

Create a safe workplace and keep the surroundings clean so that one can easily recognize potential hazards and take care of them quickly. This involves positioning machines securely, staging items properly, and paying attention to product flows sequentially. All machines should be inspected on a monthly basis. This will make certain that your machines are running properly, safely, and won't slow down owing to performance issues.
As much as you care about the machine, the safety of your employees is the top priority. Putting up barricades or installing various types of fences to keep them away from different machinery or excavation sites will help create a safe workplace. It also ensures that only authorized individuals are permitted to enter the area, reducing the number of people at risk.
Creating a safe workplace is important. The safer the workplace is, the more productive your employees will be.
2. Get Business Insurance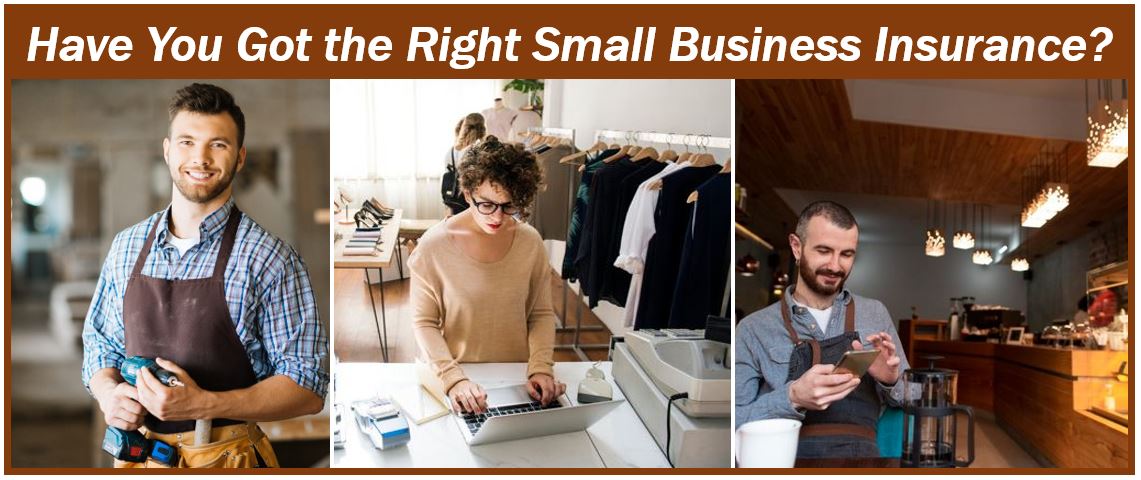 The best businesses ideas in India are must be insured. However, most businesses are either underinsured or incorrectly insured. In order to find out what kind of insurance you need to cover your business, you should talk directly with an insurance provider. Do not try to get your business insured via your web. In such cases, you might miss out on something and it might lead to a costly mistake. Make sure Insurance is your first priority if you are working on new business ideas in India
3. Always keep Safety in the Front Line and Avoid Shortcuts
The organization must emphasize the importance of safety needs continuously. It can be done by conducting safety meetings each month or by conducting regular meetings for reviewing any safety tip or measure. These safety tips do not have to be always work-related but might address topics like safe driving or taking safety measures at home, etc.
In order to meet the demands of the customers and to finish the piled-up work, a company might compromise safety in the name of profitability. This attitude is the reason behind several accidents. Safety is not an area where your company should be cheap. The company can reduce expenditure in other areas but not on safety and protection. There might be a lot of work to do but always encourage employees to follow proper safety measures.
4. Make Safety Rules Accessible
Preparing safety rules is important but making it accessible for your employees is more important. Do not assume that your employees know how to remain safe in the workplace. Post the rules in several visible places so that it acts as a reminder against any potential hazard and the employees can take the necessary precautions. Try to review these safety measures with the rest of the organization as part of new employee orientation programs every year. Additionally, you can look for articles that encourage safety measures and circulate them by sending emails to your employees.
5. Encourage Team Responsibility and Communication
Regardless of their position, the employees must be encouraged to speak up against any potential safety hazard since it is one of the best ways to recognize safety issues in the workplace. If your employee brings an issue to your attention, make sure you take a look into it and take immediate action. If you don't take any immediate action then your employee would not put forth any issue as they might feel that their recommendation is not being considered. In this way, your company might end up running into serious problems in the future.
6. Be prepared for all kind of emergencies
This is one of the best business ideas in India. But why so? Suppose, your company faces an unforeseen incident, (For example, a Fire in the building or any medical emergency) then what should your employees do? Do not make any assumptions since in such cases panic might put your employees under pressure. Make safety training a part of your onboarding process. This will not only help your employees to get familiar with safety measures but also enable them to develop a set of solid strategies for responding effectively in case of any emergency. It is also important to install the safest doors available.Steel fire doors are the best option for fire emergencies.
7. Encourage Proper Housekeeping
Many accidents occur due to slips and falls.  These incidents mostly happen due to insufficient housekeeping. Hence, your workplace must always remain clean and organized. Housekeeping involves cleaning aisles, keeping cabinet drawers closed, ensuring electrical cords and phone chargers do not become a potential hazard, removing tools and equipment that comes on the way, and so on. How can your company achieve sufficient housekeeping? The answer is simple. Organize a small committee and conduct housekeeping audits every month. This will improve housekeeping practices.
Conclusion
To make your business one of the best business in India, you must make workplace safety your priority. Keep in mind these Safety precautions for your existing and new business ideas that will encourage workplace safety and implement them properly.
---
Interesting related article: "What is Business Liability Insurance?"