When it comes to managing your sales, you have to be innovative and creative. To get your goal, you have to use a lot of strategies. It can be a tiresome process, but it will make your business successful. Today, there are a lot of modern approaches that can make your job easier.
Many are using sales territory mapping. It can give you accurate data as to where your salespeople should canvass. It is convenient to use without compromising your sales. Let me tell you more about how to improve your transactions with the use of this efficient platform. You can also learn more about this by going to this website https://www.alignmix.com.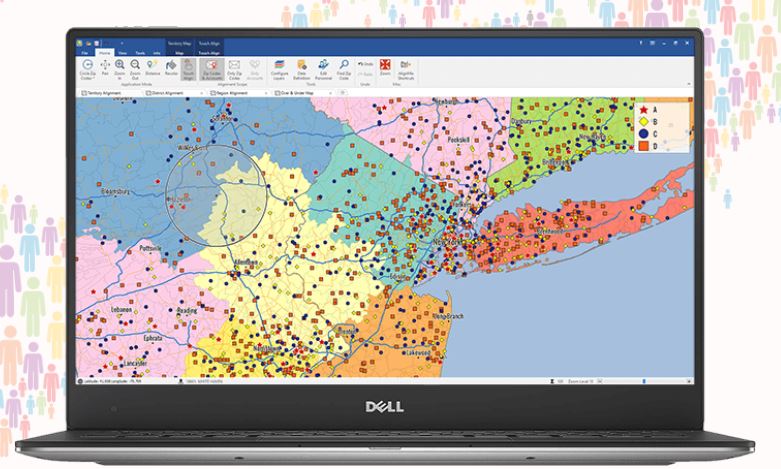 Know What Sales Territory Mapping All About
If you want to save money and have less working time, then you should not let your salespeople canvass and invest in unprofitable areas. A sales territory map is your tool to create a plan for your salespeople's target area. With the use of this tool, you can easily designate your sales representatives to the specific area where you want them to sell.
It is a software that allows you to manipulate your target area and to quickly identify specific areas and sales representatives that are getting low profit. In that way, you will know what aspect you need to improve.
Why Should You Use Sales Territory Mapping?
There are a lot of practical advantages that you can acquire from using a sales territory map. For instance, you can cut down your territories and assign each one of them to your salespeople. You will know what to prioritize, and it will allow you to know which area you should or not to assign your people to the market. Further, it will lead you to the right places where you should go.
You will be connected to all your people in real-time. You can watch over to their performances from different places without you traveling from time to time. All you have to do is to sit and check your sales territory map tool. The most important profit you can get is to stay organized. Business without proper organization will not succeed.
How to Map Sales Territories?
Even though there's a lot of different software available right now, to know its basics and how it should be done is very important. You cannot read the data that this software is giving you without understanding the necessary foundation of the process. There are three primary ways you can do sales mapping.
Know Your Market Statistics
Before sending your salespeople and knock those doors to sell, you should know your target market first. Gather all the information you need about your target market and how you can make them accept what your salespeople are offering.
This is to make sure that your salespeople's time and energy will not put on waste because of no revenue. Before you go to the battle of business, be prepared, and know your opponents.
Know the Flow Of Your Sales From Each Territory
Remember that your customers are significant in business. They are the reason why you are earning, so make sure to track your current and loyal customers. They can help you in expanding your business by referrals. Create a tracking list of your customers, and you can use a tracking application to make it easier for you.
It is especially helpful in uploading those files on your sales territory map software. Then you can start to evenly designate your sales representative for each area where your current customers are based. You should invest more in the regions that you know you can gain profit.
Distribute Your Salespeople Evenly
Maximize your sales representatives' capacity by distributing them evenly. It will help them to effectively sell. If you want to have a high profit, you should also help your sales representatives. However, this is the most tiring part of managing your business. Hence, using sales territory mapping software is a must in this field.
It simplifies your work and gives you more hours for other tasks you have to do. It also gives accurate details. You can start doing it by identifying how many houses you want for your sales rep to knock and sell. Do not worry because the software will help you know how many houses are located in a specific area.
Takeaway
In the field of business, you should learn to adapt to changes if you do not want to be left behind with the ever-changing trends. Today changes are rapidly occurring so you must cope up with the 'consumer's need. Using a sales territory mapping tool can make your business stay real-time organized without spending more resources and time. Be smart in doing your business and exhaust all helpful materials available in front of you, such as Align Mix territory sales design, know more about them, and go to https://www.alignmix.com.