Automation testing tools have proven to be of significance in developing a robust product while allowing quality at speed in today's fast-paced software development environment.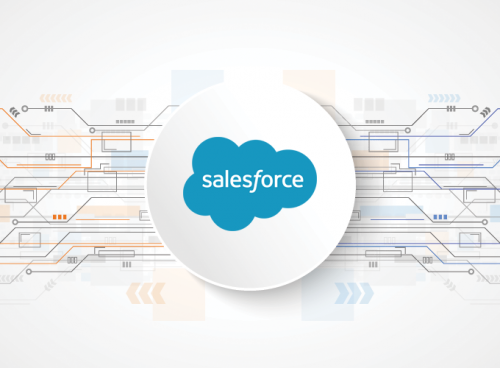 Salesforce test automation is the same as any other web-based program. Unit testing, system testing, UAT testing, production testing, and regression testing are basic Salesforce testing types. 
In salesforce testing, the tester has an unrestricted view of its adjustable features installed during testing. Instead of the built-in salesforce features, it lets us concentrate on that built-in code.
If you test your salesforce functions with credible tools like ACCELQ, it will enhance the brand's reputation and ensure better retention of customers. As a result, investment in product research and process improvement is growing, thus assisting the company in reaching new heights and creating market dominance.
Why Do We Test Salesforce To Ensure Its Successful Implementations?
Test automation enhances the overall performance of the program and guarantees stable software quality. There are specific tools that efficiently conduct automated test cases and help compare real and predicted outcomes.
Implementing automation for functional testing of companies' dynamic and specific business processes offers many advantages and supports enterprises' strategy.
One of the advantages that salesforce test automation offers businesses is: they can apply it with minimum effort and optimum precision in less time. 
Ultimately, this will cause lasting fixes to the organization's problems with an increase in business standards. So, let's get into the benefits derived by automation testing resulting in profitable business operations.
Initially, in software development, the early identification of bugs helps in implementing solutions for those problems. It saves a lot of time, costs and minimizes complexity. 
The added benefits of reducing business risk, enhancing application security, and raising the application's overall quality are also added to early detection and resolution.
Businesses should maintain proper functionality in their organization's various fields because the sooner a bug is found, the sooner it can get addressed.
Reduced Business Expenditures
Reduced business expenses via automation testing in salesforce are obvious. Businesses benefit from it as it decreases the project's price, which leads to a higher quality of work. 
Although the initial investment could be on the higher side, automated testing saves a lot for businesses. This is mostly because of the sharp drop in the time needs for the tests. 
Thanks to the sources for introducing automated testing, plenty of time is saved for complicated tasks.
Testing takes up a large part of the overall life cycle of the application growth. Testing effectiveness would largely depend on the accuracy of the test data that you use. 
It takes time to construct quality test data manually and, as a result, we often carry research on copies of live databases. 
Automation solutions can help build, leverage, and secure your test database, enabling you to repeatedly reuse your data. In this area, the time and cost savings are potentially considerable. 
It guarantees an emphasis on all kinds of tests with automation, ensuring the highest possible quality.
Conclusion
The value that salesforce test automation brings to the businesses involved in it is the most promising feature of the test automation process. However, while test automation is highly recommended, it is not readily accepted in its entirety by all organizations. 
The initial cost of configuring the automated testing process is a significant explanation for its immense advantages.
A Quick Tip: When dealing with test automation, businesses also need to be vigilant while approaching test automation tools, regardless of the advantages since it will have a great impact on the entire process.
---
Interesting Related Article: "AI In Business 2020: How Automation Is Revolutionizing Enterprises"