San Francisco is an exciting city that is best known for its rich culture, good food and restaurants, and everything technology. It's also among the busiest US cities and a popular destination for business travelers with interests in California.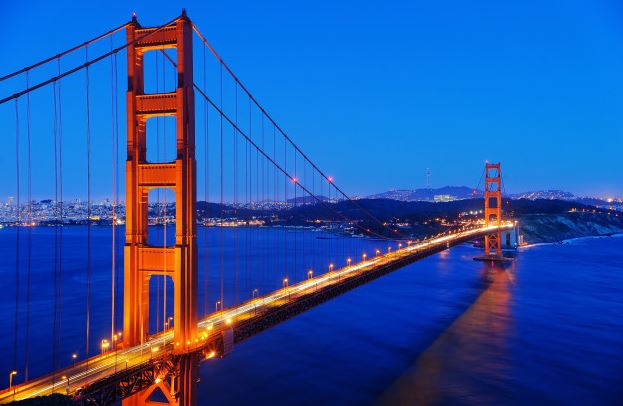 If you're planning a business trip to the city, consider this article as your map in hand. Here, we walk you through everything you need to enjoy your stay without a fuss.
Accommodation
Business trips come with a potentially busy work schedule, meaning house hunting is the last thing you want to struggle with especially if you're unfamiliar with the city. Luckily for you, San Francisco, being a popular destination for business travelers, offers hundreds of options to choose from.
So, how do you ensure you're overwhelmed and still find a comfortable place to stay temporarily on a multi-week assignment?
An excellent place to start is Blueground, a reputable company that offers some of the best apartments in San Francisco. Visit its website now to book your preferred apartment based on factors like price, location, size, and amenities. Best of all you can sign and reserve your ready-to-go home before arriving in the city.
Easy travel
Like most big cities in the US, navigating San Francisco is tough even for regular travelers. If you're not dealing with the crazy traffic, you're probably getting confused by the identical streets at the heart of the city. When on a business trip, these types of challenges can quickly disrupt your focus and ultimately limit your productivity.
So, what are your options for easy travel?
If your company hasn't organized a means of transport, the easiest and most affordable option is to hire carpool services like Uber and Lyft. Alternatively, you could hail a taxi if you're arriving from any of the four airports around the San Francisco Bay Area. Finally, you can use the BART and Caltrain train network to get you to the station that's nearest to your hotel.
Eatery with meeting facilities
As we mentioned earlier, San Francisco is home to tens of top eateries that double up as meeting venues for business travelers. A couple of places we highly recommend are Wayfare Tavern and Scopo Divino.
Meetings at Scopo Divino happen mostly around its wine bar, which offers a spacious and fashionable setting for private conversations. On the other hand, the Wayfare Tavern sits conveniently in the Financial District of the city, making it a popular eatery for business travelers.
Cultural understanding
The business culture in San Francisco is generally casual, but most people here are particularly time-observant. If you're meeting locals during your trip, ensure that your schedule or travel means allows you to arrive at the meeting or event on time.
As for communication, there's a cultural routine for people to email or text one another. When talking in person, the locals prefer direct, open-minded, and friendly conversations.
Proper clothing
The weather in San Francisco is mostly temperate throughout the year. Neither does the summer get too hot nor the winter temperatures drop below the freezing point. Even so, don't be surprised if the weather fluctuates repeatedly. Dress properly especially if your business trip involves more outdoor activities.
Walking around with a backpack or handbag is common culture for the residents. So, don't shy away from using one to carry your scarf, boots, or whichever temporary outfit you might need when the weather changes.
Hangout locations after work
Unless your business trip doesn't completely allow you some time off, touring popular tourist joints in San Francisco should be on your bucket list. As we mentioned at the beginning of this post, this city has a lot of scenic places to visit after those long days at work or meetings.
Some of the most highly recommended ones include:
Bay Bridge to Pier 39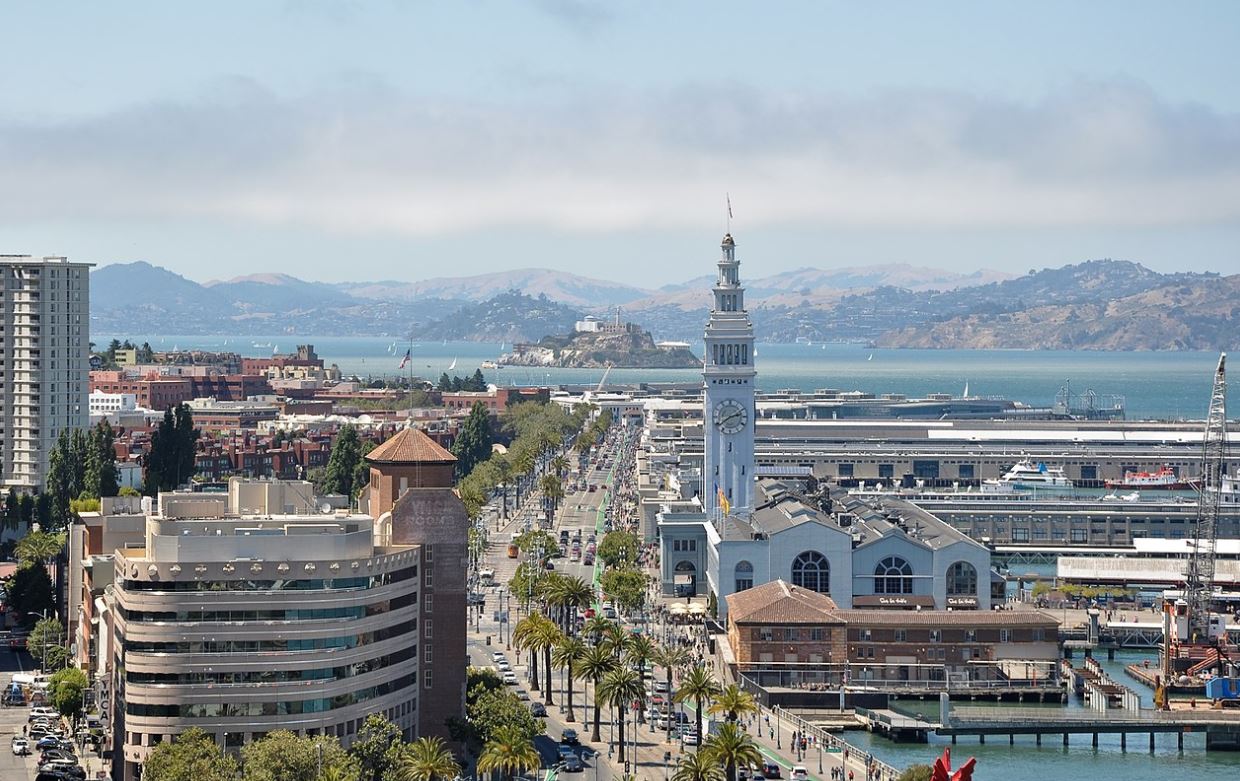 A stroll along the Embarcadero waterfront is an all-time exciting activity for anyone visiting San Francisco. Normally, the walk will take about 45 minutes but you can ride across with a bike if you don't have much time. Pier 39 offers an ideal point to capture amazing shots of the Bay Lights, SF Skyline, the Golden Gate Bridge, and the Bay Bridge.
Alcatraz Island
This historic structure was America's most infamous penitentiary for holding well-known criminals like Al Capone before its closure in 1963. Take a ferry ride to catch a glimpse of prison life in the last century.
What are some of your plans for the upcoming business trip in San Francisco? Feel free to share them with us below.
---
Interesting related article: "What is a Business Trip?"