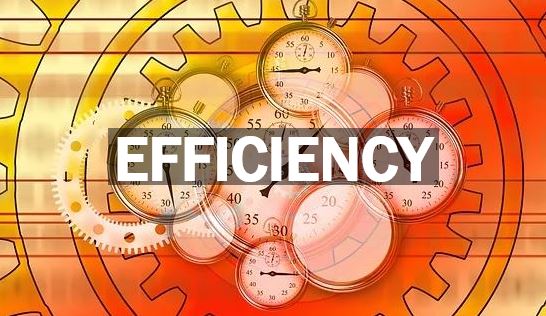 Whether you are just starting up or have been in your sector for a long time, and have competed against the other small and medium enterprises you definitely know the challenges that are associated with running your business. These challenges may have prompted you to reach out for an ERP software that can help you in the optimization of business processes running in different departments of your company. SAP Business One ERP software that can help your organization, especially small companies, can improve greatly improve business processes and help you run the business more efficiently and profitably.
Some of the benefits of SAP B1
 

You may be running many programs at the company, each of them will be different, there will be different effects of each of those on the company, you need to integrate the programs and the processes so that it is easy for management and the employees, SAP B1 has the feature that helps in the integration of the processes.
SAP Business One is a comprehensive solution, with its help you can remove all the data fragmentation and can retrieve all at one place. This allows all the stakeholders to be on the same page, remove any kind of discrepancy and help in management of business processes more efficiently. SAP business One sends all real time business notifications and also delivers consolidated reports of corporate data to the party who needs them, although they have the alert feature which gives notifications, but it can be further enhanced with use of customizable notifications.
Benchmarking of the processes is an important task, when you are working in a competitive world, it is necessary that you benchmark the processes so that the products that are produced are able to meet the industry standards, thereby helping you to improve on your brand image which can in turn help you in getting more customers and also the repeat orders from the customers.
SAP B1 helps in the process of automation of the processes and it is time that all the small enterprises take up automation, there are many processes that have manual work involved and that can lead to errors causing loss to the company, if the companies uses automation these risks can be removed also the tasks can be completed on time and there will be improvement in the efficiency.
Optimization of employee productivity through workflow practices can bring in consistency across the organization. It helps in routing the tasks to individuals or teams and gathering their feedback, this will increase productivity, remove administration waste and improve relationships between the stakeholders.
SoftCore Solutions is an esteemed SAP Gold partner and whether you are looking for an ERP software in Mumbai, or a ERP software company in Pune, with our 20+ years of experience in SAP and over 250+ successful SAP Business One implementation across different verticals, you can be assured that the SAP Business One implementation is in safe hands.
---
You may be interested in: Tips & Tricks: ERP Implantation