It is annoying and irritating to have to pay large sums of money whenever you lose your keys or break a lock. However, there are ways to save money on locksmith services and avoid incurring huge costs when you require assistance. While saving money is important, 1-800-Unlocks has concrete and simple tips to save money on locksmith services.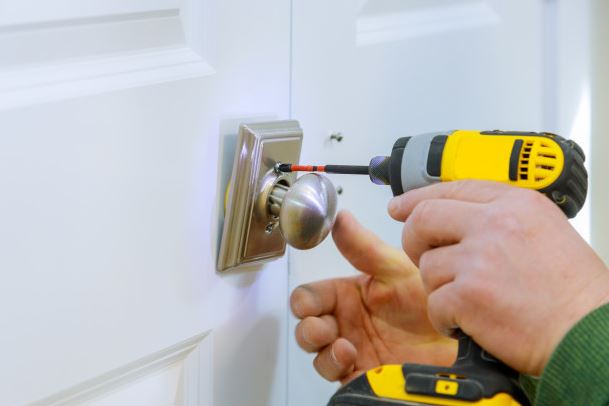 Techniques to Save Money
Apart from finding affordable locksmith services, here are some technique of saving money from what they have to offer;
Timing
Most of the time, we call a locksmith during emergencies. However, there are other things that we can do at our convenience. You can search for a locksmith near me to avert a crisis in the future. A spare key is much cheaper than having to call for assistance late at night for emergency services. It is much less expensive to do it in the regular working hours if you can wait.
Prepare the Spare Key Early
Duplicating keys from modern locks in automotive can require complex processes. Also, the cost of coming up with the new key will need a locksmith to find codes from the manufacturer. On the contrary, it will cost you less money to copy the original key before losing it. A local automotive locksmith can configure proximity keys if you can buy them beforehand.
Rekeying is an alternative to replacing
It is wise to change the locks when you lose your keys; someone breaks through the locking system or relocates to a new house. However, it is costly to replace the locks with new ones. Buying new locking systems will be expensive, significantly when changing many locks. A locksmith has the expertise of changing the inner components of the system and has the locks open using a new set of keys. The rekeying process renders the previous keys useless at a much lower price to changing the whole lock.
Have a Durable Lock System
The low-quality locking system will be faulty more often. When changing locks, consider durable products made of high-quality materials. A durable locking system is cheap as it gives service for the long term. There are minimal maintenance costs to using them, and it will serve you for many years into the future. You can have a locksmith assess the locks and advise their suitability on your security needs. Consider buying from a company that can sell you the hardware to get a discount on their services.
Hire a Professional From Your City
Finding a locksmith near me will link you to professionals in the industry from the neighborhood. Their services will be much cheaper as there are no transportation fees to get them to where you are. Some mobile locksmiths are just a call away.
Conclusion
When hiring a professional locksmith, ensure you give them enough information on the challenges you are facing. It will help them estimate the costs and settle on the price before dealing with escalated costs after the service.