Let's face it, most of us don't have $1,000 in our savings account to cover emergency expenses such as a new set of tires or an appliance. Saving isn't easy, especially when you're living pretty much paycheck to paycheck.
If you are on a tight budget, you have to manage with relatively little money. Online dictionary Merriam-Webster has the following definition of tight budget:
"Involving a relatively small amount of money for planned spending."
Loads of websites out there claim that you can get out of your hand-to-mouth existence by joining their scheme and earning thousands a month. However, they either don't work or you come out even poorer than before you started.
Whether you're stuck in a low paying job and have yet to hear back from prospective employers, are struggling to meet your student loan payments, or have welcomed a new bundle of joy and are overcome with baby expenses, you've got this! Here are a few ways that can help you become a long-term saver.
Start Small
When you embark on any type of goal, it's important to remember that every little step you take helps. Here are two quick tips to get you in the savings mindset. 
Get a Piggy Bank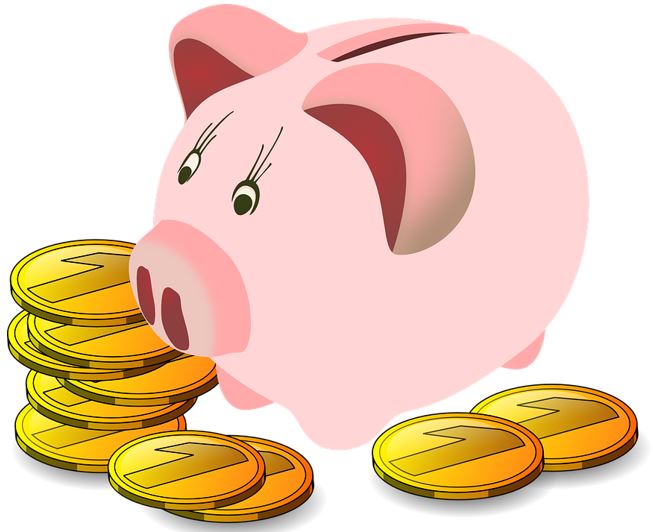 Remember when you were a kid and your parents gave you some change or allowance and you put it in a piggy bank? Who says you can't have one as an adult? 
Setting aside spare change or putting that random $5 bill you got in a Christmas card from Aunt Gertrude can help out when an unexpected expense strikes. The important thing to keep in mind here is to NOT TOUCH IT. That quirky piggy bank sitting on top of your dresser is a great reminder to put something away, but it's also really tempting to break it open and just spend its contents. 
A good way to combat this urge is to set an open date (or crazy glue the bottom shut). For example, if the holidays are always a financial struggle for you, start stuffing that piggy bank in January and don't touch it until the beginning of November. Set a calendar reminder on your phone, and when the date arrives, break that sucker open and see how much you have accumulated. While you'll probably only see a couple hundred bucks from this strategy, it's still money you didn't have before. 
Utilize Your Kitchen 
I get it. Sometimes, it's just easier to swing into a drive-thru and grab lunch or dinner. But even if you're ordering off of the dollar menu, those $4 and $5 meals are putting a dent in your wallet. 
Even if you're not a great cook, you can enjoy a tasty meal in the comfort of your own home for way less than eating out. All you have to do is shop smarter. Easy ways to do this are:
Buy seasonal fruits and veggies

Stock up on canned, jarred, and boxed goods.

Keep some spices on hand (think salt, garlic, pepper, red pepper flakes, onion powder, and cinnamon for starters).

Scan weekly grocery store circulars to see what's on sale. 

Choose generic over name brand items. 
Furthermore, there are plenty of other small but impactful ways to save like using a streaming service over cable, cutting coupons, or stopping unnecessary purchases before they happen. For real, you have 3 pairs of sneakers, do you really need another pair?
Get Help from Tech
In our modern world, there are a TON of ways that technology can help you achieve your goals. From weight loss to finances, you can take advantage of some great apps and services via your smartphone. 
Sign Up for An Online Bank Account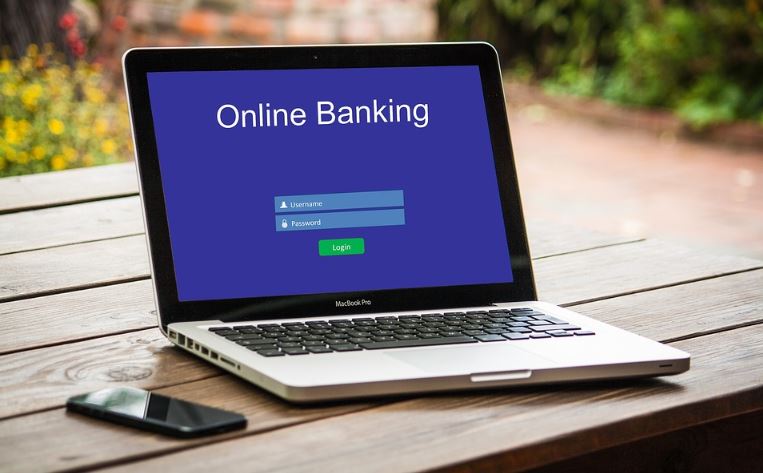 Banks are tricky in that most of them require you to have a minimum balance or a monthly deposit of a certain amount in order to maintain your account. For a lot of people out there, that's just not possible. 
A great way to combat this is to look into online bank providers. Most of them offer a free checking account, online and mobile banking service, and ATM access. 
What's more, explore your options to see if the bank also provides a free savings account. Set-up an automatic transfer to go from your checking to your savings. Something as simple as $25 a month builds up to $300 in savings after 12 months. 
Savings Apps
This section alone could turn into a novel's worth of information. Long story short, there are plenty of apps out there that can help you save. Most of them require your bank information, so make sure you have that ready if you decide to go this route. These are some popular options:
Chime

Acorns (there are even

gift cards

available)

Digit

Qapital
Each app is unique in what it offers. While one might be better for investing, the other may be more suitable for sticking to a budget. Either way, these come highly recommended from users. So, do your homework and see which one would work best for you. 
Be Realistic
You're not going to make it rain anytime soon. With savings, it is similar to the tortoise and hare story – slow and steady wins the race. It's silly to put all of your eggs into one basket. OK, enough of the clichés. Keep in mind these two things while you work on your savings game.
One Debt at A Time
Everyone has some form of debt. Whether it's a maxed-out credit card, car loan payment, or medical bill, it's a constant bother, like an itchy mosquito bite you can't seem to scratch.
Choose one bill that you want to tackle and make that your priority. That being said, it's always a good idea to knock out the one with the highest interest as it will save you more money in the long run.
Set A Savings Goal
If you're eager to start that emergency fund or you have always wanted to travel to Paris, set a savings goal. Don't make it an overwhelming amount or you'll feel defeated before you even begin. It's incredible how being mindful of setting aside $1 a day can change your perspective. When you break down your goal into manageable chunks, saving doesn't seem so scary. 
One last thing to add, don't deprive yourself entirely. While saving money is great, you also need to live. Treat yourself every once in a while to one of those frosty coffee beverages or enjoy a lunch out with friends. To be honest, you'll probably stumble a couple of times before finding a balance.
Finding a balance is hard in any situation, let alone when it comes to finances. If you find yourself getting off track, adjust. If saving $1 a day is too much, take it down to $0.75. Then, once you've successfully hit that goal, aim a little higher.