Travel, by definition, is about movement, sometimes across great distances.
Travelers obviously need to know how to get from A to B, and those of you on A budget will no doubt be interested in learning how to do this extremely affordably by saving as much as you can on transportation. After all, transportation is one of the "big three" expenses travelers must deal with, along with room and board. Stick to this theme, and your overall travel spending will drop dramatically.
But deciding how to travel from one destination to the next is often not an easy task, especially when you're trying to figure out the most cost-effective way to do it. We live in the modern age with planes, taxis, trains and many other means of transport to choose from.
As travelers, the wide variety of transportation options we face on a regular basis can be confusing, especially when we're trying to keep costs to a minimum. Which option or combination of options is most cost-effective, and under which circumstances?
If you want to spend more on an incredible experience and less on transportation, this article presents some guidelines to minimize transportation costs while traveling.
Carpooling
Ride-sharing companies like Uber and Lyft are changing the way people get from point A to point B around the world. If you haven't already done so, download the app for each service so you can order and pay your fare in seconds while on vacation. As a bonus, each app allows you to see estimated ride costs before ordering a car, making it easier to budget your transportation costs before you go.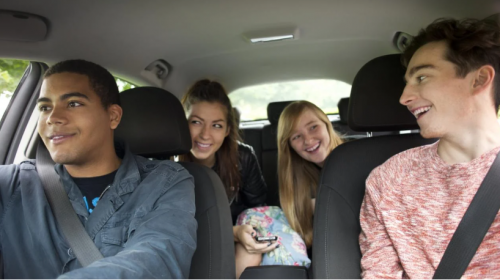 Opt for a ride-sharing service like UberPOOL to save even more on your carpool trip. You'll share your trip with other tourists and even some locals, and you can save up to 40% on your ride. If Uber and Lyft aren't available at your vacation destination, try other ride-sharing services, such as DoorDash, Drizly, Postmates, Shipt, Sidecar, and Washio.
Take a bus or a train
Buses and trains can be an affordable, convenient and enjoyable way to visit many countries. Western Europe, in particular, is known for its ultra-efficient public transport systems.
If you're traveling with young children, they may find traveling by train an exciting adventure – you'll find it a particularly cost-effective way to get around. City passes to many European cities include free train transport for young children. In addition, train pass holders are eligible for free museum visits in certain cities, as well as free access to local bus services.
Do your research before using public transportation. It may be worth buying a daily or weekly pass, which allows unlimited rides on the city's bus or train system. If you will be visiting several different countries in Europe, consider purchasing a Eurail pass to help you get from one country to another in an easy, inexpensive way.
Car rental
Sometimes the best way to get around on vacation is to rent a car. If you plan to stay in any particular location for more than a week, it may be wise to spend a little more money on a rental car rather than paying for it through multiple taxi rides. Renting a car can be particularly useful in rural areas where public transport can be patchy, but be careful how and where you rent it.
Before you sign up for a lease, keep the following tips in mind:
Book as early as possible. To get the best deals, keep an eye on car rentals in the areas you'll be visiting in the weeks (or even months) leading up to the holidays. Car rentals sometimes offer random rental deals, but only for visitors who book at a specific window. You can use travel planning apps like Hopper or Hipmunk to find out about special offers.
Don't rent a car at the airport. On-site car rentals at airports tend to jack up prices based on demand. Once at your destination, use a ride-sharing app to take you to a more affordable rental location.
Make sure your current car insurance also covers rental cars. Getting insurance for your rental car is a must, but can cost hundreds of dollars! We recommend making sure your current car insurance covers you, even if you are using a rental car.
Check out on Rentalcar to search and compare car rental companies from around the world on one website. Then you can find the best cars at the cheapest prices!
Find the best discount
If you're traveling long distances and your only option is to fly, buy plane tickets around for the safest and best deals. All major airlines offer the best deals on their own Member Days. Check out available prices around the world with Google Flights and more. If you want to book the cheapest flights, be sure to search for multiple dates.
When you choose a good discount ticket, you can continue to stack coupons to enjoy the discount.
Book an organized tour
In some cases, booking a trip can actually be more economical. If the attraction is far away and cannot be reached by public transport or by renting a cheap vehicle, the cost of the package tour may be worth it. Besides, the overall travel cost is more controllable, the safety factor is more guaranteed, and there is a chance to make more friends. As long as you don't mind someone helping you plan your routine.
Holidays are meant to be fun!  Don't let transportation get in the way of your plans. With these helpful money-saving tips, you won't have to worry about overspending on transportation. Just plan your trip before you go and enjoy your trip.
---
Interesting Related Article: "How Travel Impacts Mental Health"