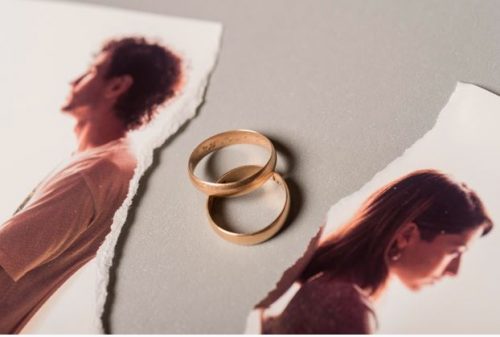 Any attempt to effectively manage divorce proceedings becomes a kind of trap. Many clients initiating their own case spend much more resources than expected at the initial stage. And this is not only about additional unpredictable financial extra costs due to the impossibility of accurately planning all interactions with legal authorities and specialists. Other resources, including time and effort, can also be wasted in large quantities, which, of course, affects the daily life of a divorcing couple. 
Fortunately, under certain circumstances, it is possible to plan a budget for the divorce proceedings, and it is also possible to significantly reduce costs and expenses. There are various modern legal mechanisms and internet tools created to facilitate the running of such processes.
For the petitioner, as the main party of the legal case, effectively managing the initial stage is critical. If the divorce case meets the requirements of the court and the rules of filing, it can be more convenient, faster, and affordable. So, let's dwell on some key recommendations for saving money and time on a divorce!
Make the Case an Uncontested One
Qualifying the divorce case for an uncontested format opens up many new opportunities and advantages for clients and can significantly simplify the management of the divorce. The main thing worth knowing about this format is that theoretically, any case can become easier to implement if the spouses can reach a mutual agreement.
The divorce agreement for the uncontested filing includes clauses for any part of the process that could cause legal disputes, mutual claims, or disagreements between the spouses in the future. This typically comprises terms for the division and distribution of joint property, custody of children, parental obligations, payment of alimony, and other financial deductions.
However, the main benefit of qualifying a divorce case as uncontested is the ability to avoid numerous unnecessary visits to the court and to do without an attorney's services. Since you do not need to hire a lawyer, you can significantly reduce the overall cost of your divorce.
As mentioned earlier, if the divorce case meets the requirements of the uncontested format, there may be some lucrative opportunities. Among them, for example, is the optional use of special online divorce services, which can help with preparing divorce documents and filing for divorce.
Web divorce services do not offer their users "divorce over the internet" as an option. Only a court can provide a divorce decree. However, these services can assist in generating all the paperwork necessary for the application and filing for divorce online. The system will select and prepare all the required forms according to the requirements of the local court.
The advantage of using such a service is that for a fixed fee, which is several times less than the hourly pay of a lawyer. The client receives a full package of divorce documents for submission to a local court based on information provided by the user. Overall, this is an extremely useful tool to save time and money on a divorce.
Try to Use the Option of Divorce Mediation
Divorce mediation can also be a cost-effective tool for your divorce. With this option, a trained specialist is invited to assist spouses with resolving disputes at the preparatory stage of filing for divorce. It is recommended for use if the parties cannot compromise on the critical items of the agreement.
Using a mediator for some of the process instead of hiring an attorney can save the parties a significant amount of money. While a mediator cannot make decisions on the client's behalf or provide legal advice, they are extremely effective in facilitating discussions and concluding decisions between the divorcing spouses.
Create a Budget and Keep Track of Expenses
One of the best guidelines for self-management and planning for a so-called "do-it-yourself divorce" goes something like this: "If you want to do something good, do it independently!" And actually, there is no better way to control the DIY divorce process than creating a budget and keeping track of all expenses. 
Successful cost-effectivity during the divorce process requires creating a budget that allocates a spending amount for every issue. Using these allocations to guide the spending each month is a good idea in practice. It may seem a little overwhelming and exhausting at the initial stage, but tracking spending may become a good habit after getting used to it. 
Tracking current spending this way will also allow you to save and allocate money to a savings account. If you are not accustomed to tracking your spending on a regular and consistent basis, this is an excellent opportunity to start. Expenditures can quickly get out of control, so it is important to check bank statements regularly. A review of regular spending is also a valuable tip for saving costs during a divorce!