As a moving company, you know how important it is to generate inbound business through the internet.
There are a handful of digital marketing channels that can grow your local moving business, including social, email, & pay-per-click advertising.
Of all digital marketing avenues, search engine marketing is going to have the biggest return on investment for movers.
Here's what search engine marketing is, why it's important, & how to implement it for your international removals company.
What is search engine marketing (SEM)?
Search engine marketing is the process of enhancing the visibility of a website within search engines. Simply put, it entails moving websites up to the top search engines. The purpose of this is so people click on your website, inquire about your services, and buy from you.
What are the types of SEM?
Search engine marketing can be broken down into the following 2 subcategories:
Search Engine Optimization (SEO)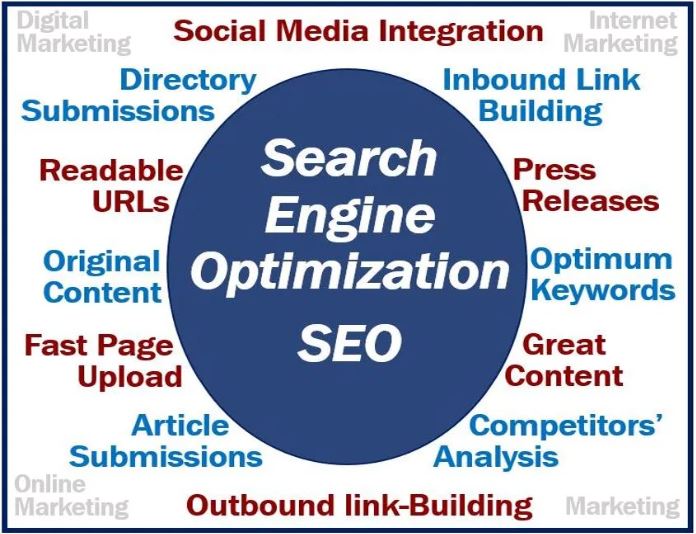 Search engine optimization focuses on enhancing your moving website's organic visibility within search engines.
Search Engine Advertising (SEA)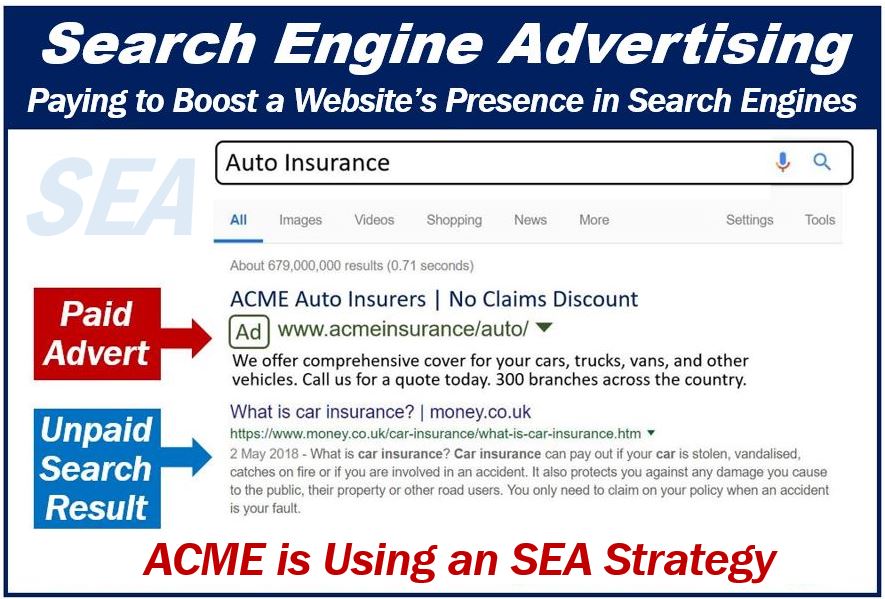 Search engine advertising entails paying to have your website show up in search engines. Examples of SEA are Google Ads and Microsoft Advertising.
SEM = SEO + SEA. Both SEO and SEA are essential for your moving business, here's why.
Here's why movers need SEM
Search engine marketing is so valuable because it connects you with people who are ready to buy your specific service.
In contrast to other marketing methods such as digital banner advertisements or TV ads which are unsolicited, search engine marketing is capturing users who are actively searching for your service online – they want to buy from you, they just need to find you.
It is especially important within the moving niche because people only move at very specific times. How do you market to certain people at specific times in their life? You show up in search engines so that when they are looking for you online, they find you.
How do you get started?
To implement SEM you have 3 options:
Teach yourself the fundamental principles of search engine marketing and implement them. This option will be your cheapest route but takes a lot of time and research.
Hire Someone to Do It In-House
Whether you have an existing employee with a bit of marketing know-how or you want to hire an in-house marketing expert, this could be a good option to keep your marketing and moving operations under 1 roof.
Hire a Freelancer or Agency
Hiring a 3rd party expert in SEM will yield the quickest results. This is their craft and they have the right tools & knowledge to deliver results. As long as you have a bit of a budget, this is probably the most effective route.
Conclusion
Search engine marketing is essential for your moving business because it connects qualified prospective clients directly with your website at the right time. To get started, choose whether you want to hire someone or do it in-house and get to work – once the calls and emails start coming in, you'll be glad you did!
---
Interesting related article: