If you are considering renting a commercial space, you'll have to consider the infrastructure, location, and other demographic considerations. All of these elements lead to choosing a location that will help to boost your business's potential. There are so many commercial spaces readily available, but not all will fit your ideal specifications and needs.
Additionally, the nature of your business might be a determinant when choosing the ideal location. The current work-from-home trend brought on by the pandemic is also something you should think about before renting. So, whether it's a business start-up or you are just looking for that commercial space to relocate your business, here's what you need to know first hand.
1. Consider your space needs
As mentioned earlier, when searching for a new commercial space, it will be of utmost importance that you factor in your specific space needs. The size of your business will determine this; the number of your employees, your equipment, and the nature of your business are factors to think of as well. Including the number of your employees working from home, look to find the right space for lease that's best suited for your business.
Size might be a critical factor that will affect your lease or monthly rent. You must also consider having a clear agreement with your tenant before moving in. But for a simpler arrangement, you might consider hiring a real estate brokerage firm meaning that you might never have to deal with your landlord directly.
2. Are you comfortable with the rent arrangements?
Before moving your business into a new commercial space, you need to be comfortable with the rent arrangements. Ideally, you'll want to find a space that you are satisfied with the costs and the modes of paying your rent. This is an aspect that can significantly affect your bottom line if you are running a result-oriented business.
With all this in mind, let's take a look at some of the most common types of rental agreements. They include:
Fixed-term lease: This type of lease means that you'll have to put it in writing to make the contract a binding one. You might consider a six months fixed lease or an annual one. This will all depend on how the business will favor you in the new location and your agreement terms.
Monthly rental agreements – You also have the option of making an agreement with your landlord that you'll be paying your rent on a month-to-month basis. For this, you might be required to part with a few months' deposit or just one month deposit. When it comes to monthly rental agreements, you'll need to be more cautious of hidden and added fees such as space's goodwill payment – this is one of those payments that can end up choking you financially.
One way lease – For profitable commercial spaces, this could be a great deal. But, it's an agreement that will be beneficial to your landlord in case you decide to move out before your due date, as they'll end up sitting on your deposit.
3. Maintenance costs
You don't want to move into a new business premise that's poorly maintained. This will cost you more on repairs and other maintenance costs. Rather, consider moving your business into new commercial spaces or spaces that have been properly maintained. The triple net taxes can end up hurting your profit margins, something that could end up hurting your bottom line. Now, among the maintenance costs that you might encounter when moving your business in a new commercial space include:
Parking lot maintenance fees
Elevator maintenance fees
Garbage collection fees
Insurance costs
Property taxes
In some lease or rental agreements, the landlord might be willing to share the costs or take responsibility for the building's maintenance. It's such buildings that you'll want to move your business to, as they'll help to shoulder most if not all these costs for you.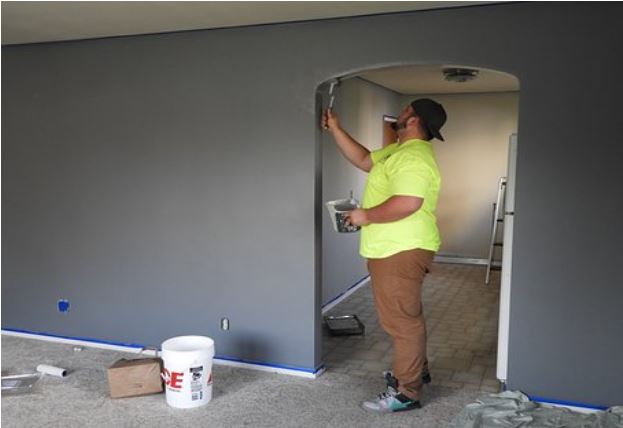 4. Do you have an exit strategy?
This is an often overlooked aspect when moving into a new commercial space. Before signing on the dotted lines, there must be a clause that provides you with an exit strategy, and that won't cost you a dime. Ideally, check whether there's a clause in your agreements that points out you can exit the building – even before the agreement's expiration – that will have no penalty ramifications on your part.
Renting or leasing a new commercial space could be the breakthrough that you have been looking for. But then again, you just don't want to go it alone or blindly. You could ask around for suggestions from your trusted business friends or read through an article such as this for inspiration. The above considerations will lead you to what you need to know before moving into a new commercial space.
---
Interesting related article: "What is Maintenance?"