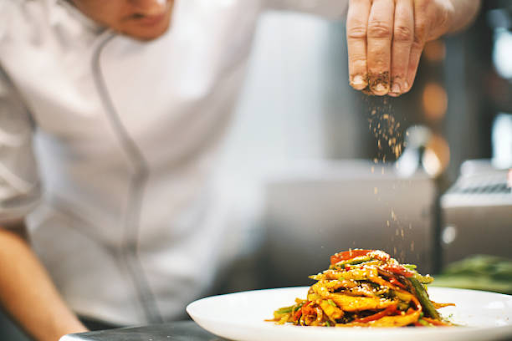 Are you someone who is in love with cooking and experimenting with spices? If yes, have you ever imagined in your dreams that you could turn your love for seasoning and cooking into a business? Yes, it's possible.
Now, you can start your seasoning business to spread your love for experimenting with spices to others. Don't believe us? Keep reading to find out how you can set up your seasoning business, market the products and attain profits. 
Make a business plan
Starting a business is daunting and exciting at the same time. It requires careful planning. When starting a seasoning business, include all the relevant information so that the investors can make decisions to make everything easy for you. Your business plan should have strategies, an overview of the company, products and services, market analysis, financial projections, and a risk management plan. Ensure to update your plan regularly as your business evolves. It will keep your seasoning business on track. 
Identify your target audience
What are the types of seasonings and flavors you are planning to offer? After finding the answer to this question, see the kind of audience who might be interested in buying your products. Take the age, location, gender, lifestyle, and income level of the people into consideration. Besides, conducting surveys can work wonders in this case if you want to understand their needs and preferences in a better way. 
Use of restaurant analytics & market research to start successfully
Restaurant market data analytics can provide valuable insights that can help a seasoning business understand customer preferences and behaviors and make informed decisions about product development, marketing, and sales strategies. By analyzing data on restaurant types, locations, and customer demographics, the seasoning business can identify specific restaurant segments that are most likely to be interested in their products. This information can be used to develop targeted marketing and sales strategies that are more likely to resonate with these customers. Restaurant data analytics can help the seasoning business identify pricing and promotion strategies that are most effective in driving sales. For example, if sales are highest when a particular seasoning blend is offered at a discount, the business can adjust its pricing and promotion strategies accordingly.
The legal business entity
It is important to get your business registered with local and federal governments. You can choose from different business entities like a sole proprietorship, corporate organization, limited liability company, or partnership. Before deciding on the entity, take into account the goals you want to achieve in your business and the kind of liability exposure you want. Whatever you choose, don't forget to get it registered with the state where you will set up your business and get your Federal Tax ID (EIN) in Washington or other states for proper tax reporting. It will provide you with legal protection and also protect your personal assets.
 Look for financing options
You can follow several ways to finance your seasoning business. Go through each and every method thoroughly, as every option could have a financial implication on your business in the long run. Some financing options you can think of are – raising money from friends and family, taking out funds from your savings account, sourcing investments from investors, and getting a bank loan, to name a few. Make pros and cons of every option you are considering and choose what suits you and your business the best. You can even take help from financial advisors or your accountant. 
 Obtain licenses and permits
Obtaining proper licenses and permits from the government is essential while starting your business. Contact your local business licensing office to get all the details. After obtaining the licensing and permits, you can now officially operate the business in your area. 
Establish a brand identity
Now, it is time to establish the brand identity for your seasoning business. Before creating a logo and colors, define the value and purpose of your company. Decide on the color scheme to communicate your brand wisely. Choose the unique logo that reflects your seasoning's business purpose. You can even take help from professional designers. All in all, establish brand identity in a way that will make your business stand out from the rest.
Build a website
You can't miss out on making a website depicting your business in this digital age. If you are unsure about designing it yourself, you can hire a professional website designer for the same. Your website must have stunning visuals, graphics, and compelling website copy. 
To make a long story short
If you want your seasoning business to scale high, you need to properly market your business. Develop marketing strategies having a mix of social media and advertising to reach your target audience. Don't forget the storage and proper distribution process, too, for long-term success in the food industry. Also, keep the above-mentioned steps in mind, fuel your seasoning business, and make a roar in the food industry.  
It's time to add spice to your seasoning venture!
---
Interesting Related Article: "How to Properly Store Food Supplies in Your Restaurant"