The SEC has charged the co-founders of Centra Tech for fraudulently launching an initial coin offering (ICO) that raised over $32 million from thousands of investors in 2017.
The agency alleges that the co-founders of the "purported financial services" Centra Tech, Sohrab "Sam" Sharma and Roebrt Farkas, were behind a "fraudulent ICO" which they offered and sold via unregistered investments through CTO tokens.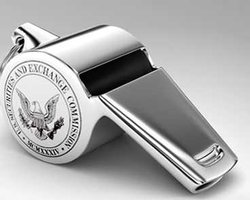 The co-founders of Centra Tech claimed that the fundraising would be used to help develop a range of financial products, including the implementation of instant conversion of cryptocurrency funds via debit cards backed by Visa and Mastercard to legal tender such as US dollars.
However, Centra had no relationships with Visa or MasterCard.
The watchdog also alleges that the firm promoted their ICO using fictional executives and "false or misleading" information. Centra Tech allegedly paid celebrities, including boxer Floyd Mayweather, to support the ICO via social media posts on Instagram – Mayweather's post has since been removed.
"In reality, the SEC alleges, Centra had no relationships with Visa or MasterCard. The SEC also alleges that to promote the ICO, Sharma and Farkas created fictional executives with impressive biographies, posted false or misleading marketing materials to Centra's website, and paid celebrities to tout the ICO on social media," the SEC said in a statement.
Stephanie Avakian, the Co-Director of the SEC's Division of Enforcement said:
"We allege that Centra sold investors on the promise of new digital technologies by using a sophisticated marketing campaign to spin a web of lies about their supposed partnerships with legitimate businesses. As the complaint alleges, these and other claims were simply false."
The SEC's investigation, which is continuing, is being conducted by Jon A. Daniels, Luke M. Fitzgerald, and Alison R. Levine of the SEC's Cyber Unit and New York Regional Office, and supervised by Valerie A. Szczepanik and Robert A. Cohen.