The challenges of effective recruitment
Bringing your talent strategy up to speed in a context where the recruitment offering is so diverse can be a confusing endeavour.
Whether you are looking for a temporary recruitment agency or a permanent recruitment agency, there are a few things to keep in mind if you wish to tackle the most prominent recruitment challenges businesses are facing in 2021.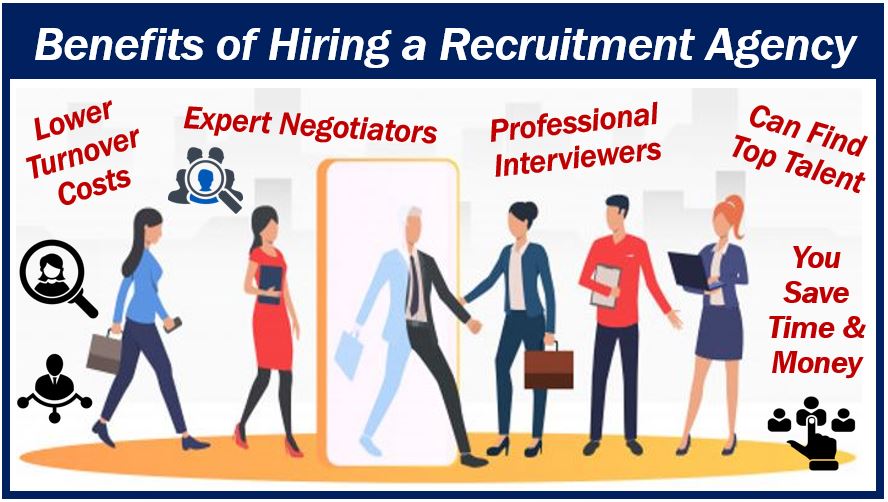 Engage with recruitment experts to identify qualified candidates
Perhaps the number one hiring challenge plaguing many industries are talent shortages. The lack of qualified applicants often forces HR professionals to select the "least objectionable candidate", even when they know it may not benefit their company in the long run.
The mistake is believing that skilled professionals will simply turn up if you communicate enough about the position. Headhunters understand just how tricky convincing the right candidate to consider your offer can be. Managing your recruitment with Morgan Philips allows you to view the process from a different perspective.
Specialising in executive search, specialist recruitment and talent consulting, the organisation works both as a temporary recruitment agency and as a permanent recruitment agency, providing a tailored approach depending on your needs. Thanks to a data-driven methodology, their experts can leverage bespoke assessment tools to source the right profiles even among passive candidates.
Maintaining candidate engagement
Recruitment consulting experts know that continuous candidate engagement is key when it comes to finding compelling applications.
Whether you are turning to a temporary recruitment agency or a permanent recruitment agency to assist you, you should do so as part of a long-term talent strategy. You may be hiring temporary workers or expanding your business. In any case, you can get potential candidates interested in working for your company by delivering the right message at the right time.
By communicating when you are not actively searching for new recruits almost as much as when you are, you can show active and passive jobseekers alike that new job opportunities may arise in the near future. When the time comes for you to hire again, your specialist recruiter will adjust their strategy to appeal to candidates who display a real interest in joining your organisation.
Making smarter hiring decisions
A temporary recruitment agency should not use the exact same methods as a permanent recruitment agency because hiring objectives are likely to differ. A poor hiring choice could have a significant impact on your company's productivity and revenue, and even on your team's morale and client relations.
Targeting your strategy will allow you to find the best candidate both for the job position and for your company culture. This means you should also consider the individual's outlook about work, his or her attitude and character traits before making a decision.
Using technologically advanced solutions and combining them with years of experience in finding the right candidates for every company they've worked with, recruitment professionals know how to select the right person.
Eliminating bias from the recruitment process
The task of finding and assessing suitable candidates can be so complex that hiring new recruits sometimes leads non-specialists to lose their objectivity. Of course, this is often not a conscious choice, but the result is unfortunately the same. In a context where businesses should strive to embrace diversity and to make inclusion a priority, a recruitment agency will help you meet these objectives.
Thanks to the broader talent pools they use to search for the perfect match for the position your company offers, they will find and recommend the best profiles while applying fairness and equality to the process.
---
Interesting related article: "What is Recruitment?"