Birthdays happen once every year, which makes them special days for the celebrant and their loved ones. Besides the delicious food, drinks, and quality time people spend together, the cake is a significant birthday celebration.
The cake should be moist, appealing, delicious, and nicely frosted for the guests to enjoy. Be cautious about where to buy a birthday cake in Singapore when celebrating your special day. This article will discuss some of the vital features of your ideal birthday cake shop, location, bakery, or bakers in Singapore.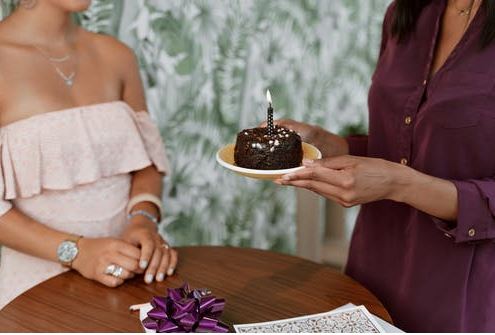 Adequately Trained and Experienced Bakers
It is essential to buy your birthday cake from a facility with well-trained and experienced bakers. Such bakers should deliver high-quality and customized cakes following your instructions effortlessly.
Besides your requirements, training and experience in the baking industry also help in offering professional advice, which enhances the outcome. In the end, your visitors will leave the party happy and satisfied with memorable experiences.
Singapore boasts of numerous bakeshops with exemplary bakers. You should research and order your cake from the shop with the most experienced bakers for an amazing cake.
Necessary Tools and Equipment
Baking is an art that requires several tools and equipment for an exemplary outcome. When looking for a place to buy your birthday cake, you should find a shop with all the required tools and equipment. Some of the equipment to look out for at this point include ovens, baking tins, mixers, slicers, bake fryers, and sheeters.
Besides having all the necessary baking appliances, the bakeshop should also pay attention to the quality of the equipment. The gadgets indicate that the baker is serious about their job and should deliver the desired products thanks to the access to the baking appliances.
Fresh Supplies
A good cake should be moist, tasty, and fresh, as mentioned above. Such cakes require fresh ingredients besides excellent baking skills, knowledge, and experience. Be keen on the freshness of supplies and ingredients in the bakeshop as they are necessary for your desired outcome.
Keeping the supplies fresh for longer is challenging for most bakers. Rather than going for bakers who prefer bulk shopping, you should consider the ones that shop for their supplies every morning to avoid going stale. Cakes made from stale supplies and ingredients have poor taste and quality, which is not a risk you should make on your special day.
Tidiness and Great Maintenance
Like your kitchen and favorite restaurant, your selected bakeshop should also be clean and well maintained. Besides improving its hygiene aspect, a clean bakery also creates a good image and reputation for itself. Tidiness means clean and quality cakes which you and your guests enjoy without any doubts. Cleanliness also minimizes accidents that may result from liquid spillages and slippery stuff such as banana peels on the floor.
Additionally, it would be best if you considered bakeshops with excellent customer service when looking for a place to buy your birthday cake. Singapore has numerous bakers and bake shops that meet the above requirements. Find one that meets your needs the best and place your order. In cases of emergencies, you may consider one closer to you to minimize the delivery time.