Just over a third of participants of a survey conducted by Everyday Health say their job or career is a regular source of stress. And, among millennials and Gen Zers, this figure rises to 44 percent.
While the causes of stress can differ from person to person, the effects and results of stress are often similar. These can include short-term afflictions like insomnia, substance abuse, or a lack of motivation. Along with long-term health effects like cardiovascular disease, depression and anxiety. 
Fortunately, this blog post is here to help you protect yourself from the dark abyss of stressful living. How? Through helping you create and implement a self-care plan that works for you. 
Self-care is the key to unlocking good physical, mental, and emotional health. This post will take a closer look at exactly what a self-care plan entails; the self-care wheel and its eight dimensions of wellness, and how you can incorporate self-care into your schedule (even if it's a busy one). 
What is a self-care plan?
In simple terms, a self-care plan is a structured guide that promotes individual health and wellbeing. The plan sees you as a life-long learner and aims to assist you in building the required knowledge, skills, and attitudes to support your wellbeing.
The benefits of a self-care plan may seem self-explanatory (who wouldn't want to live a happy, healthier life?!). With that said, let's take a look at some of the less-obvious advantages:
The self-care wheel & its 8 dimensions of wellness
A self-care wheel is an empowering, affirming, and positive tool, which helps you to manage every-day stress, and increases overall contentment. The wheel represents the eight main dimensions of wellness: psychological, emotional, spiritual, personal, professional, vocational, environmental, and physical wellness.
Each of the eight dimensions of the self-care wheel are mutually interdependent. If you neglect one then over time this could adversely impact the others, and ultimately your health, well-being, and quality of life. However, how you balance each of these dimensions is up to you and they do not have to be equal.
Benefits of implementing a self-care plan that harnesses the power of the self-care wheel:
Physical wellness

: Physical wellness is not just the absence of illness or affliction, it's about having a fulfilling purposeful lifestyle in all areas of your life. These areas include adopting healthy habits such as routine medical exams, immunizations, a balanced diet, and regular exercise. When it comes to physical wellness self-care is about embodying health habits that make you feel better and suit your lifestyle.

Social wellness

: Social wellness includes actively improving your community, connecting with others, establishing supportive

social

networks, developing meaningful relationships, and creating safe and inclusive spaces.

Emotional wellness

: Emotional wellness involves finding unique ways of coping with things that cause you stress and knowing when it is okay to ask for help. It's about self-esteem, self-acceptance, and the ability to cope with feelings in an independent and interpersonal way. 

Intellectual wellness

: Intellectual wellness involves using your brainpower to think critically, and explore new ideas. It encourages engagement in mentally stimulating and

creative

activities. 

Vocational wellness

:

Vocational wellness is when you feel personally satisfied with your work. It involved feeling as though your work aligns with your

goals

,

values

,

and lifestyle.

Environmental wellness:

Environmental

wellness encourages us to live in a way that is respectful to our surroundings, recognizing our responsibility to keep protect our planet.

Financial wellness

: Financial wellness is about living within your financial means by making informed financial decisions and investments. It entails setting realistic goals and learning to plan for short-term and long-term needs or emergencies.

Spiritual wellness

: Spiritual wellbeing invites you to live in a present and connected manner. It's about expressing compassion towards others, practicing gratitude, self-love, and reflection. 
Ideally, your self-care plan will be designed in a way that keeps the 8 dimensions of wellness in mind. I work as part of the marketing team at Process Street and we have developed self-care plan checklists that are firmly based upon the 8 dimensions. I'll include the checklists at the end of the post. But for now, let's take a look at how you can go about incorporating the self-care plans into your daily life.
*To learn more about what it is we do at Process Street checkout this Youtube (spoiler: it's superpowered checklists)
How to incorporate self-care into your busy schedule 
Despite the benefits of self-care, many busy, working Americans don't consider it a priority. Thankfully, there are a few ways you can incorporate self-care into your schedule, no matter how hectic it is. 
Before implementing a self-care plan ensure your schedule is structured in a way that allows for the plan to be beneficial. An ideal daily schedule would start with a morning routine (waking up nice and early); alloted time for focusing/working on your top priority tasks; ensure that this time coincides with when your peak productivity hours (if you are unsure when you are most productive this post will help); and frequent breaks throughout the day. 
The breaks are your time to focus on your self-care and wellbeing so be sure to disconnect from anything that may cause you stress. The Pomodoro technique is a great method for inserting breaks into your schedule. With this technique work for a certain amount of time then take a short break. The aim is to come back feeling refreshed and recharged. 
Self-care checklists:
Now that you know how to structure your schedule in a way that welcomes a self-care plan, let's take a look at some examples the self-care plans:
Achieving Work-Life Balance Checklist 
Achieving a Work-Life Balance Checklist
Wrapping up
There we have it. Remember that when it comes to self-care you are investing in yourself. It is not a selfish luxury but rather an investment in your wellbeing and overall happiness. Taking the time to care for yourself and bring balance into your life so that you feel recharged and ready to pursue what really matters.
About the Author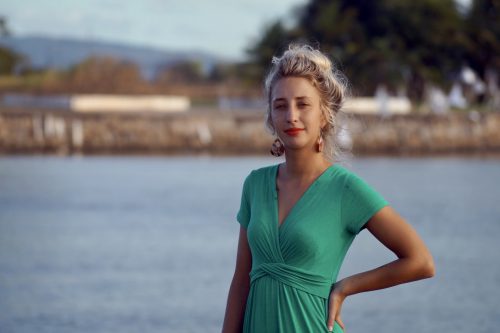 I'm Molly, a Content Writer at Process Street with a First-Class Honors Degree in Development Studies & Spanish. I love writing so much that I also have my own blog where I write about everything that interests me; from traveling solo to mindful living. Check it out at mollystovold.com.
---
Interesting Related Article: "Measures of self-care during the pandemic"