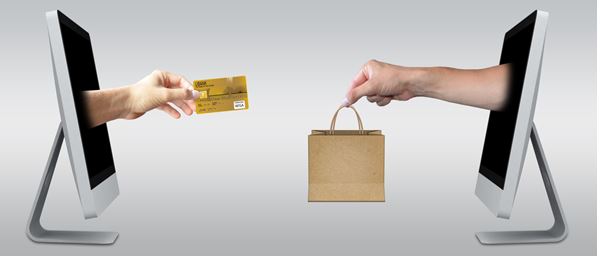 Do you want to try your hand at online selling? You don't need to be a manufacturer to sell products online. This guide will teach you how to start selling products online for other companies.
Did you know that 74% of consumers prefer to buy from Amazon than other e-commerce sites? The great thing about this giant online retailer is that it doesn't only sell its branded products. It also allows wholesale vendors and third-party sellers to enter the market.
In this guide, we'll show you the steps for how to sell merchandise online. We won't be limiting this discussion to Amazon selling only, but to other platforms/websites as well. Keep reading to learn more.
Pick Products to Sell
According to Harry Styles Merch, most importantly, you will need to know what you want to sell online. It helps to identify a problem for which your chosen products will be the solution. If you do this, you know how and who to market to.
Pick between niche and commoditized products. Commoditized products are things everyone needs. Niche products are those that a specific group or buyer base buys.
Another way of choosing what product to sell online is to reflect on what you're passionate about. You may love doing jigsaw puzzles, and you want to share this passion with others. You can give more authentic and meaningful marketing strategies if you have an emotional investment in your product.
Speaking of passion, you can also appeal to people's desires. It can be anything from guilty pleasures or simple wants.
The important thing to do when you're learning how to sell merchandise online is to research.
Research your market and what its demands are. Find out which products you're willing to commit to. Learn what you can about the target market, too.
Set up Your Brand on Your Domain
Before you sell merchandise online, you need a space to sell it. This is where you create a domain and website. We start with the domain, which is the address that online shoppers will use to access your site.
Think about a brand or domain name that's original and easy to remember. Don't forget to keep it short and clear. It also needs to contain keywords related to the products you're selling.
You have to create a domain before you create a website. Once you have one, set it up with a hosting service. From here, you can start creating a website and designing your online store.
Note that this isn't necessary if you're going to sell on Amazon. However, it'll boost your game a lot more if you have a domain and website ready. It'll also give you more reach if you have a website rather than an Amazon seller account only.
Design Your Website and Online Store
Now, you're ready to create and design a website. Before you do, you want to pick a platform where you'll create your e-commerce website. Some of the best and most popular website builders include Wix, Shopify, and Squarespace.
If you want something more adaptable, WordPress is a good choice. Remember, building your website with WordPress will take more time and effort. Compared to website builders, WordPress has a learning curve, but it's also more flexible.
You want to make a striking first impression. Customize and create a striking product page for the products you're selling. Don't hesitate to keep reading to learn more about customizing a product page.
Don't forget to create pages for your business information. Create an About Us page and a Contact Page. You also want to create a page where you'll lay down all your store policies.
Arrange Options for Sales Functionality
Before you launch, consider how you'll receive orders and payments. Set up a bank account for a way to accept online payments. You can use an online payment processor like PayPal or Stripe.
Most people will pay with their credit cards or digital wallets. However, you want to give them alternatives if they don't want to use these methods. Use alternate payment providers, cryptocurrency, customer financing, and others.
When you're selling goods, you also need to offer a few shipping methods for your customers. Remember, e-commerce is as much about shipping as it is about online selling. Offer various shipping services and display their rates on your site.
You can configure these into your shopping cart or at the checkout page. Don't forget to add the tax rates as well.
When you offer free shipping to customers, the shipping costs become your responsibility. Did you know that 92% of baby boomers see free shipping as an important factor? Meanwhile, only 83% of millennial shoppers agree.
Start Marketing Campaigns to Attract Buyers
At this point, you're almost done with all the preparation that you need before launch. Marketing is the next thing that you need to know if you want to learn how to sell online. Pick and create a marketing campaign for the products you're selling.
Use ad campaigns, social media campaigns, and other ways to get traffic. It can be something as simple as an email marketing campaign. You can also use Google Ads to help you become more visible to buyers who are still on the Google results page.
Measure and Analyze Your Success
Finally, launch your website. Once you're online, start keeping an eye on orders and shipping times. Don't forget to include excellent customer service so your customers return to your store.
Once you get busy, it can be tricky to keep an eye on your success. This is where metrics will help you out. Website builders and campaign tools use analytics to keep track of success.
Use these analytics tools to measure how well you're doing. Take the numbers you find and analyze them.
Do the numbers reach your expectations? Do you want to improve those numbers? Did certain marketing campaigns work better than others?
Take the information you find and use it to improve your marketing strategies.
Now You Know How to Sell Merchandise Online
That's it for our guide on how to sell merchandise online. As a tip, researching everything before you make decisions or take a step forward will help.
It'll also be a good thing to set long-term and short-term goals before you start your journey. These will act as your guide whenever you feel lost or unsure about what to do next.
Did you enjoy learning how to sell products online? If you want to see more content on e-commerce, check out our other guides.
---
Interesting related article: "What is e-Commerce?"