Since the advent of the Internet near the end of the last century, a huge online marketplace has emerged. This is where e-Commerce takes place, i.e., where online commercial transactions occur. Today, anybody can sell their goods and services on the Internet to consumers all over the world. Highly popular social medial platforms with billions of users can also be leveraged for online sales and marketing. In this article, we are going to look at the best five ways to sell online.
1. Etsy, eBay, Shopify

Whether you are a budding entrepreneur or an established businessperson, you can use online selling platforms to promote and sell your products. Most of these online platforms offer to include your goods on their sites either for free or for a nominal cost. They take a commission from each sale.
For example, Shopify offers to set up your online store within minutes. You can customize its looks and design from a wide array of ready-to-use templates. There is a huge Shopify community and support network that can help should you need to solve unexpected problems.
Etsy is another great online platform where artists and craftspeople can sell their creations. It is a wonderful platform where you can find extremely creative works from millions of people around the globe.
Similarly, you can also sell on Amazon and eBay. While Amazon is good for retail marketing, eBay is great for large volume or bulk sales.
3. Creating an informative blog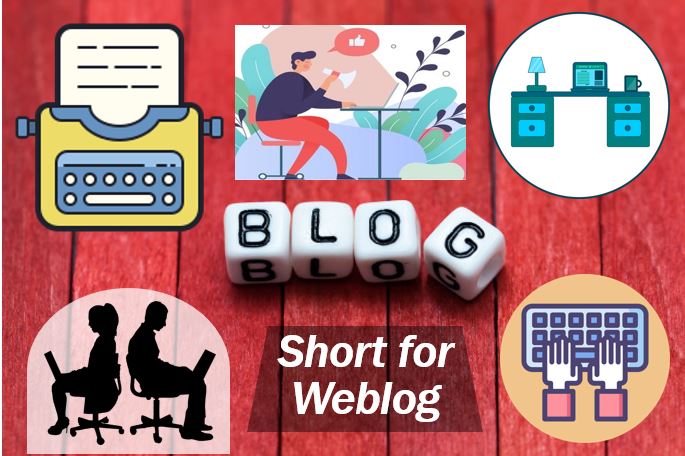 Another effective business model uses an online blog to communicate with customers, prospects, and other consumers. A prospect is a consumer who you believe could well turn into a paying customer.
Blogs allow sellers to tailor their communications specifically for their target audience. You can tell them, for example, how your product works, how it was made, who is buying it, its benefits, and what customer care services there are.
Blogging is an important digital marketing tool that is being widely used by businesses to put across their advertising, branding, and marketing messages to their target audience. Large corporations have teams of bloggers who work as full-time employees. SMEs, on the other hand, typically employ freelancers. The letters SMEs stand for small and medium-sized enterprises
If you are considering setting up your own online blog, look for a free and open-source content management system such as WordPress, which has several attractive and easy-to-use templates.
3. Instagram, Facebook, Twitter…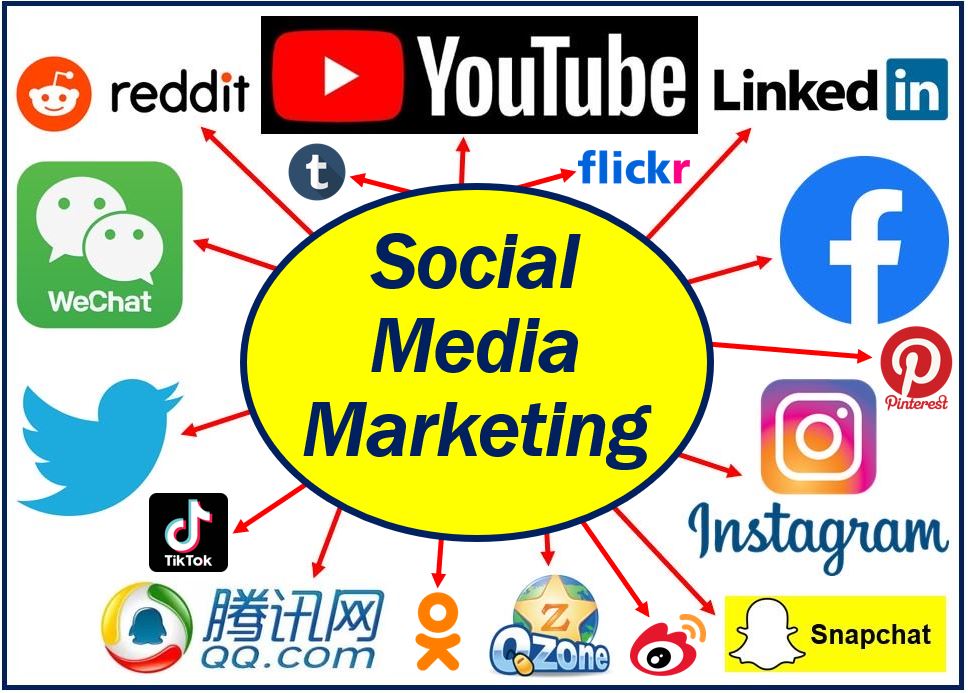 Little needs to be told about the popularity and reach of social networking sites such as Instagram, Facebook, LinkedIn, and Twitter. You can use these platforms to highlight and promote your company, brand image, products, or services.
Social media marketing has expanded dramatically over the past decade. Companies and organizations of all sizes and from every sector of the economy today are involved in social media marketing.
Marketing professionals love using data analytic tools, which allow them to rate and monitor their marketing strategies and campaigns. Social media platforms such as Facebook or Instagram have these tools.
Through social media, businesses can address a wide range of stakeholders, including current employees, potential employees, consumers, customers, prospects, bloggers, critics, and the news media.
Businesses, advocacy groups, charites, NGOs, and other organizations report that social media marketing has helped them raise brand awareness and boost website traffic. It has also improved communications and interaction with targeted audiences, boosted conversion rates, and enhanced positive brand associations.
To get started, you should open an account for your business and start posting promotional messages, images, videos, podcasts, and GIFs. Different social networking platforms have different profiles and business orientations. You should curate your messages accordingly. For example, Facebook is a common social media platform while LinkedIn is somewhat exclusive with its focus on professionals and corporate branding. The use of social media for the promotion of your business is a cost-effective and highly rewarding proposition.
4. Competition analysis

When you are in the marketplace selling your goods and services, you cannot ignore your competitors. Knowing more about them can help you compete effectively and stay ahead. You can follow them on social media to find out what marketing strategies they have adopted.
To get a complete list of social media platforms your rivals are utilizing, you can use Spokeo reverse phone lookup. If you feed the phone number of your competitors, Spokeo phone number search can provide you with the email ID associated with that phone number.
With the phone number and email ID of your competitor, you can get a complete list of their online presence, including the social media platforms that they use, thus making it much easier to monitor and analyse their strategies.
5. Giveaways and Sales
You can use online marketplaces like Amazon, eBay, Shopify, Etsy, your blogging site, and social media platforms like Facebook, Instagram, LinkedIn, and Twitter to promote your goods and services.
To add momentum to the entire exercise, you should hold regular sales and giveaway schemes. This will attract more visitors to your pages on the online platforms. More online visitors typically result in greater sales, which ultimately mean bigger profits. Your sales and giveaway schemes should be presented in a series of quality and appealing artworks so that they leave a good impression of your business.
Author bio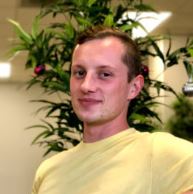 Maguire Haigh is a content marketing manager for Spokeo. He is an expert in the business sphere. He prefers writing articles on marketing, social media presence, travel, and startup topics. Maguire has extensive experience in travelling and is proficient in 5 foreign languages.
---
Interesting related article: "What is Digital Marketing?"
Video – Online Marketing