We cannot ignore how smartphones have transformed the world into a better place. We can now browse over the internet, send messages, and make calls at the click of a button. iPhones are a brand that has dominated this space for many years now. Buying an iPhone does not mean that you will use it for the rest of your life.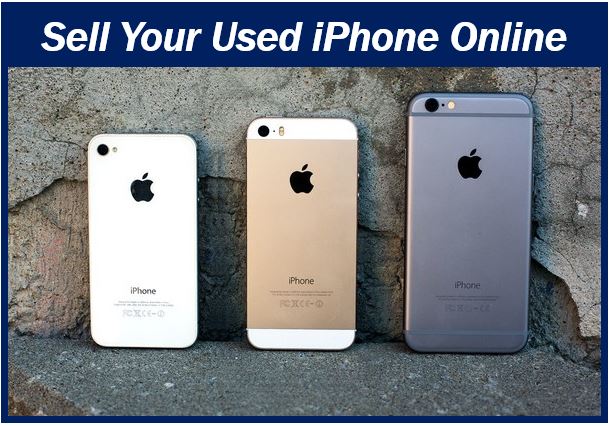 The developers will always introduce new models with better features to make the user experience better. So you now have an iPhone and want to get the latest model, what should you do next? Let us explore several approaches to sell your used iPhone online
Sell it at dedicated marketplaces
Is your iPhone not performing up to your expectations? Or do you need the latest model? No need to worry because you can sell it online to Buyback Boss and get value for your money. Registering at the platform is easy.
You need to indicate the model, your provider, storage capacity, the condition of the phone, and then get at an offer. You must be truthful with the information that you share on the platform as it helps generate a quote. Such a service saves the hustle of looking for a buyer as you get instant quotes.
Sell on social media
Did you know that you could use various social media profiles as a marketplace? Do not focus on making updates and using your Facebook or Instagram accounts as a diary. The friends and followers that you have could be your potential customers. Take quality photos of the iPhone that you intend to sell and then post on your timeline.
Remember to indicate the price as instructing people to 'inbox' for the price is likely to scare away potential customers. Ensure that your pricing is competitive enough to arouse the attention of potential buyers. You can tag influencers that will increase the reach of your posts. There are millions of Facebook groups where you can advertise your phone and meet with potential buyers. Join as many groups as possible and also ensure that you do not break any of the rules that are set by admins.
Sell on eCommerce platforms
Hundreds of eCommerce platforms match buyers and sellers from all over the world. Good examples are eBay and Amazon, which have users from different parts of the world. The two allow you to narrow down on specific regions such as Asia, the US, and the UK. Creating a seller account at such platforms is very easy.
Take clear photos of your used iPhone, fill in the description, and then set the selling price, and you are ready to sell. You need to work with the specified shipping agents at the marketplace to deliver your used iPhone. There are also many payment options that you can choose from to get money from the sale. Check the market price of the item you intend to sell at the platform to come up with competitive rates. Compare different shipping rates as potential customers will always consider this when purchasing online.
Creates ads online
You may have come across hundreds of ads as you browse on the internet. You can create such ads and sell your used iPhone. You need to identify the best platforms to place such ads. You can choose search engines such as Google, social media platforms such as Facebook or even video streaming platforms such as YouTube.
Your ads should be simple but capture all the details that potential customers need. The ad should lead the user to a sales page or website where they will complete the transaction. You need to ensure that your landing page is responsive, as this determines the bounce rate. You must also ensure that the sales page is secure and safe for customers to use.
Sell at auction sites
You can sell your smartphone to the highest bidder at platforms such as Amazon and eBay. You will set your auction for like 24 hours, where people will submit quotes, and you will sell to the highest bidder. You can set the minimum amount that you can accept as a bid. Most of these platforms allow you to target potential customers based on their spending habits and location.
Selling your used iPhone online does not have to be hard when you use any of the above approaches. Selling where you get an instant quote is the best approach when you do not want to wait. The ideal platform is the fast one and responds to your queries on time.
---
Interesting related article: "What is a Smartphone?"