Selling online has never been easier, but when it comes to selling on Amazon, it is a whole new level.
Amazon is an American multinational technology company that offers services such as E-Commerce, cloud computing, digital streaming, and artificial intelligence. E-commerce is one of the fastest-growing industries, and Amazon paved the way for the simplicity and success of selling online.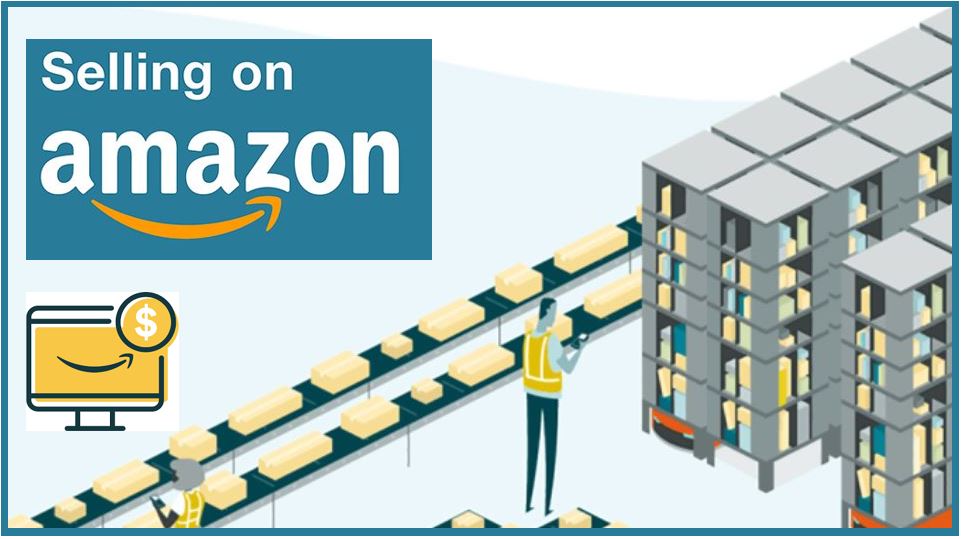 Originally starting out as a simple online book store, it is now possible to obtain almost anything anyone could wish for at the click of a button from Amazon, and not only that, Amazon welcomes the opportunity for other businesses to sell products or services under its umbrella.
There are plenty of options when it comes to selling items online, but with Amazon, a lot of the hard work and the setup is taken care of already, which means businesses can just focus on the actual selling.
That being said, there are some tips and tricks to know about selling on Amazon to make the most out of using the platform.
This piece will discuss some of the ins and outs of becoming a distributor under the Amazon wing and will introduce the reader to some of the basics of being a seller on Amazon.
Why Sell on Amazon?
With the variety of platforms that are available when it comes to setting up an E-commerce store, not to mention the endless possibilities of creating and designing a website for an E-commerce shop, it is reasonable to ask, "Why Amazon?".
There are many benefits to starting a selling business with Amazon. For starters, the customer base is already there. There is no need to start from the very beginning, finding people interested in specific services or products, because Amazon has already gathered millions of users who are active and ready to shop.
Amazon takes the complications out of just about everything. Aside from sourcing the product, Amazon covers all other aspects of selling, which is a breath of fresh air when it comes to both a new seller and an experienced entrepreneur! This leaves time for the essence of running a store – sourcing and making new products!
Amazon does not have a policy where a seller only must commit to them, meaning that if a business wanted to explore other avenues such as building their own E-commerce website or selling through another platform, the businesses are free to do so. This lack of restraint is excellent for businesses who want to appeal to a broader audience, for those who want to branch out or try new options without any legal repercussions.
Amazon also delights in offering extremely low start-up costs. All that is needed is a product to sell, and Amazon will only take fees when something sells and not before. There are no listing fees and no limit to how many products can be showcased online, which is a great freeing option for both businesses who are just testing the waters, and those which are already established.
How Does Selling on Amazon Work?
Selling on Amazon is relatively straight forward in terms of the physical process. Still, there can be many factors to consider when it comes to reaching a business's full potential at success.
The first thing a business needs to sell on Amazon is an Amazon seller account. There are two accounts on offer, individual or professional, with the individual option remaining free.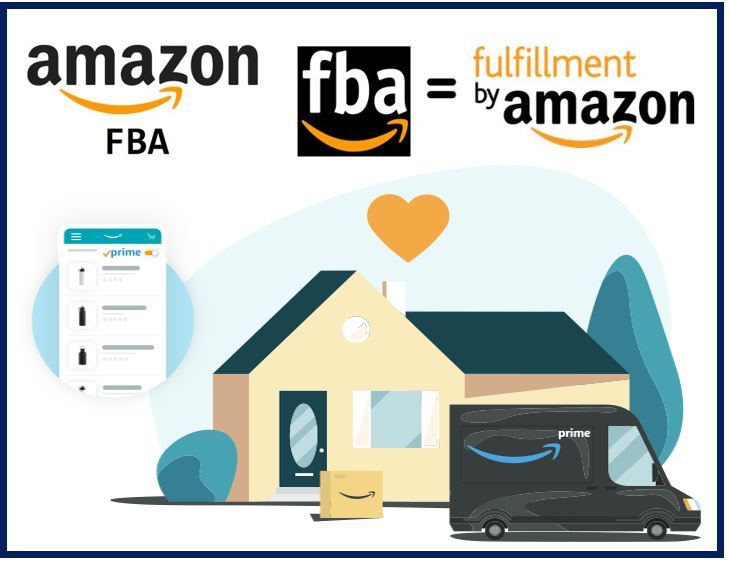 Fulfillment by Amazon (FBA) is a fantastic option for businesses, which means that Amazon covers the shipping of a product to a consumer. This is not mandatory to have an Amazon business but is usually worth the fee to take out all of the hassles. This saves an impressive amount of time for a business, as orders are processed by Amazon, instead of internally. The only requirement for this service is that a group of the item is sent off to the Amazon warehouse, where Amazon then handles the rest of the transaction!
Amazon Prime is also another fantastic benefit to both the consumer and the business and is somewhat correlated with the FBA option. Offering customers free shipping within 24 to 48 hours is a brilliant addition to any business, and this option for a business can be obtained by filling out an application.
What Can be Sold on Amazon?
It may be faster to list what cannot be sold on Amazon, as Amazon prides itself on being a very diverse marketplace. However, it is essential to check that the business will not need a specific account (professional) to sell a type of good, as Amazon's policies ensure quality and safety to customers. This means that some products and accounts will need approval in advance.
Some of the items that can be sold include:
Jewelry
Books
DVD's
Food
Collectables
Accessories
Clothes
Gadgets
Toys
There is also the option to sell used goods, but it is essential to check which category the product falls under. Again, Amazon put customers first, so once a seller is approved and established, the business will be well on its way!
For peace of mind for consumers, Amazon offers an A-Z guarantee for products sold by third-party businesses, which ensures a standard of quality is to be upheld.
Marketing and Amazon
Aside from having the client base all ready, there is plenty of information on how to market products on Amazon for the best results, as so many businesses have already tried and tested this selling approach.
There are now experts in the field that specifically cater to marketing on Amazon, and these professionals know all of the ins and outs of selling on Amazon and can be well worth the investment when it comes to setting up a shop and creating a marketing campaign.
Nuanced Media offers a comprehensive service that covers all aspects of a marketing campaign for an Amazon seller, taking out all of the hassles, and implementing the best strategies for a booming business.
Whichever route is chosen to go down, opening up an E-commerce business with Amazon is a low risk, low fee brilliant option for those who want to have a feel for having an online store.
Not only that, but there are so many resources available that with all the time-consuming tasks taken care of, a business has more time to put into the hard work of setting up shop!
Author Bio
Ryan Flannagan is the Founder & CEO of Nuanced Media, an international eCommerce marketing agency specializing in Amazon. Nuanced has sold $100s of Millions online and Ryan has built a client base representing a total revenue of over 1.5 billion dollars. Ryan is a published author and has been quoted by a number of media sources such as BuzzFeed and Modern Retail. To connect with Ryan, check out @Ryanflannagan on Twitter or via Linkedin
---
Interesting related article: "What is e-Commerce?"