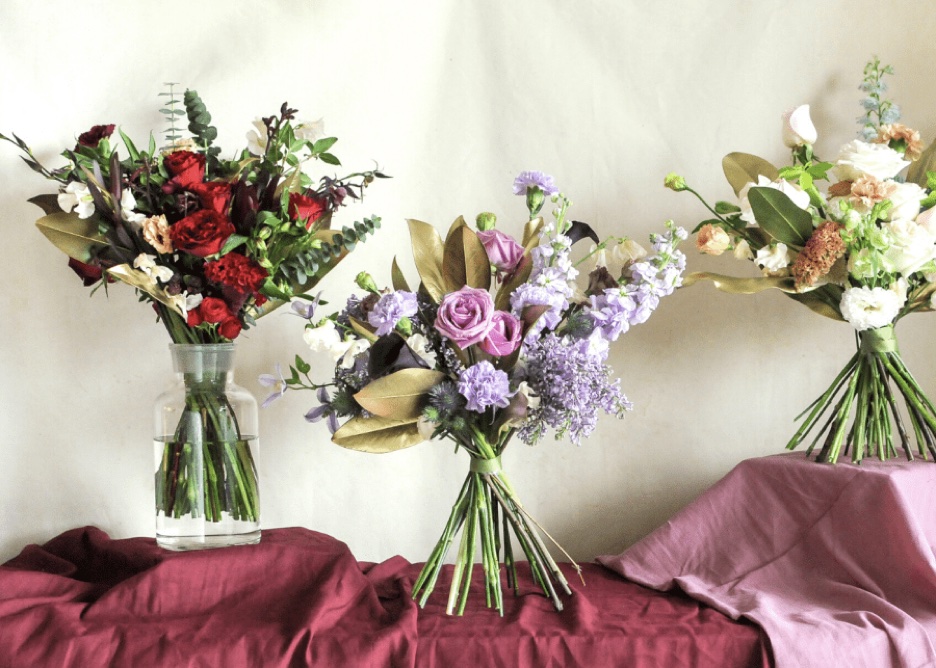 In the modern era of digital communication, the enduring significance of flowers as symbols of love, gratitude, and joy remains undiminished. Embracing the ease and efficiency of the internet, online flower delivery has emerged as a convenient means to express our emotions to cherished individuals, acquaintances, or coworkers during numerous special moments.
If you want to send birthday flowers in New York city for an anniversary, graduation, or for a simple act of kindness, selecting the perfect floral arrangement plays a pivotal role in conveying the intended message. In this article, we will delve into some invaluable guidelines to assist you in making the optimal choice in plant delivery New York.
Tips to Choose the Perfect Arrangement of Flowers
Know the Occasion
Understanding the occasion and its significance is the first step in selecting an appropriate floral arrangement. Different flowers carry different meanings and emotions. For example, red roses are classic symbols of love and passion, making them ideal for romantic occasions. On the other hand, lilies or orchids exude elegance and are perfect for more formal events or expressing condolences. Consider the occasion's tone and purpose before deciding the type of flowers to send.
Consider the Recipient's Preferences
The recipient's preferences should always be considered when selecting flowers. If they have a favorite flower or color, incorporating it into the arrangement shows that you value their individuality. If you're unsure of their preferences, opt for a mix of popular and universally appreciated bouquets like sunflowers and daisies or a vibrant bouquet that is mixed that suits various tastes.
Take the Season into Account
Flower availability and pricing can vary significantly based on the season. Flowers that bloom naturally during the current season are often fresher and more affordable. Embrace the seasonal beauty and choose flowers readily available when you plan to send them. Seasonal flowers also hold cultural and symbolic meanings, making them more meaningful for certain occasions.
Consider Flower Arrangement Styles
The way flowers are arranged can significantly impact the overall presentation. Different styles convey different feelings. For instance, a bouquet with long-stemmed roses wrapped in elegant paper exudes a romantic and sophisticated vibe. On the other hand, a colorful and loosely arranged mix of wildflowers can express joy and cheerfulness. Take the time to explore various flower arrangement styles and choose the one that best suits the occasion and the recipient's taste.
Pair with Thoughtful Additions
Consider complementing the floral arrangement with thoughtful additions. You can include a heartfelt note, a box of chocolates, a plush toy, or a bottle of champagne to add warmth and care. These additional elements can enhance the overall gifting experience and show the recipient that you've put thought into the gesture.
Check Delivery Options and Timing
When sending flowers online, choosing a reliable and reputable flower delivery service is essential. Look for options that offer same-day or next-day delivery to ensure the flowers arrive fresh and on time. Check the delivery areas and fees to ensure your chosen service can reach the recipient's location.
Read Reviews and Testimonials
Before finalizing your order, take a moment to read reviews and testimonials from previous customers. This will give you insights into the quality of service and the overall customer experience. Choose a florist with positive feedback and a record of delivering beautiful arrangements.
Conclusion
When sending beautiful flowers online, consider BloomsyBox as your go-to flower delivery website. With a wide selection of thoughtfully curated bouquets for every occasion, you can be sure to find the perfect floral gift to express your emotions with grace and beauty. Visit BloomsyBox today and explore the extensive collection of fresh, seasonal blooms. 
Take advantage of their user-friendly interface, which allows you to consider the occasion, recipient's preferences, and arrangement styles and even add thoughtful additions to your bouquet. With reliable delivery options and glowing customer reviews, BloomsyBox ensures you can say it with flowers and make it meaningful and memorable, no matter the distance.
---
You may be interested in: Flowers That Can Boost Your Mood