As e-commerce continues to grow rapidly and become one of the worldwide marketplace's most robust sectors, search engine optimization has never been more important for small businesses. But most small businesses don't have well-trained experts to consistently optimize their website properly so it will rank high on search engine results pages, attract consumers from around the world and help the business to grow and become successful.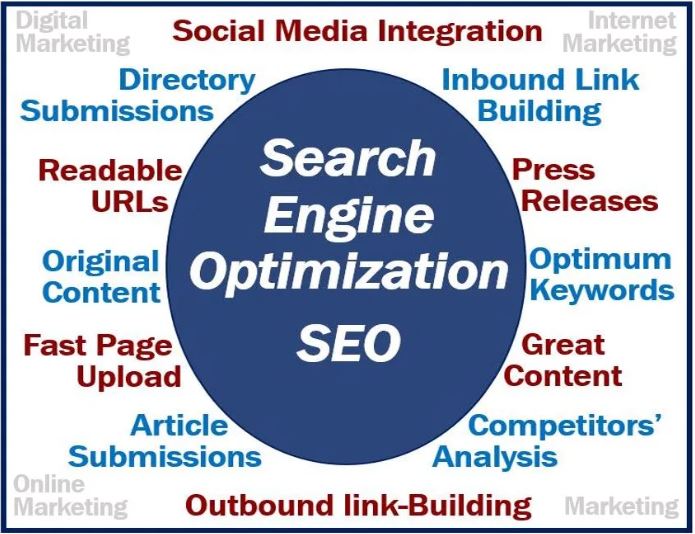 The solution is to use the services of a dedicated search engine optimization agency. As a successful Tampa SEO agency, we will explain why a dedicated agency is the right choice for optimizing any small business e-commerce website that wants to maximize traffic.
SEO Can Be Difficult For Beginners
Many small business owners attempt to do the work on their e-commerce website themselves or have their inexperienced in-house marketing team attempt to do it. But without proper knowledge of, experience with and training in the use of SEO, optimizing your e-commerce website can be challenging.
Doing effective optimization requires an understanding of HTML tags' importance, knowing the best ways to use relevance and authority site ratings to appeal to the algorithms used by Google and being familiar with Accelerated Mobile Pages' complexities. agencies have the knowledgeable, skilled, personnel with experience working with the constantly changing S techniques. They can quickly and efficiently have your e-commerce website optimized and generating income.
SEO Agencies Can Provide Scalable Services
Another reason small business owners should have digital marketing agencies optimize their e-commerce websites is because they offer scalable services. That means as the optimized e-commerce website draws in countless new customers and the company begins to grow, the agencies can quickly and easily upgrade, increase and enhance their services.
This will allow the small business to better be able to reach out to a broader, more diverse customer base through the use of professionally done SEO. It's an affordable, practical, an investment that will pay dividends for years to come.
A Time Consuming Process
Time is one thing small business owners have very little to spare. However, the process of search engine optimization e-commerce websites is a time consuming, laborious, tedious, task for which agencies are better prepared.
The firms have the staff trained, dedicated and single-mindedly focused on doing the time consuming content creation, keyword research and link building work. Small business owners that outsource SEO work to agencies can free up their time to focus on the core competencies of their businesses while the dedicated SEO agencies create and implement a solid and effective strategy.
Invested In Providing Results
High level SEO-specific firms focus on delivering demonstrable results. Dedicated agencies will quickly make a number of enhancing changes that will have an immediate impact on your bottom line. These agencies are performance driven and will constantly check the analytics on your e-commerce website.
They will consistently and continuously refine the strategies they employ to address your ecommerce website's weak spots. Their expertise and concerted efforts will quickly and continuously provide measurable improvements in your SERP rankings and prove working with them to be a wise investment.
Will Constantly Update Your Website
Another benefit of having a dedicated, experienced, professional agency handle your website's SEO is that they will constantly upgrade to the latest, most effective, strategy for boosting your e-commerce website's SERP ranking.
This process is too time consuming for most small businesses. Plus, professional agencies have rapidly evolving cutting-edge tools and techniques that quickly respond to and leverage the constantly changing priorities of search engines. That is a task most employees at small businesses don't have the tools, training and expertise to do as well as dedicated agencies can. Constant upgrades maximize your keyword ranking and translates directly into sales.
SEO Agencies Understand The Complicated Process
Employing effective processes can be complex and complicated. Leveraging the emerging overlapping impact of social media and SEO is difficult to master. Its practices combine art and science in unique, innovative, ways that require the dedicated effort and expertise of an experienced agency staff. They know exactly how to utilize different specialized SEO practices that quickly engage consumers from diverse markets in many different locations.
These agencies make the process fast, easy and effective using their tools, training, experience and expertise with the latest methods and techniques.
They Have A Team Of SEO Experts
When small businesses outsource their e-commerce website search engine optimization needs to dedicated, proven agencies for a short time, they get access to a team of experienced professionals who can do the job quickly and effectively. This requires a much smaller investment than it would take to hire someone to handle the process in-house.
Small businesses can also utilize the expert services of several different SEO agencies for different campaigns. These experts are equipped with cutting-edge algorithms and the latest search engine tools to quickly provide effective solutions.
They Automatically Boost Your Digital Marketing
With the help of an SEO agency, social media accounts can serve as local search engine subsets. These agencies' effective methods, techniques and practices can quickly and automatically help boost your business' digital marketing and improve the results it generates. This gives your company the flexibility to reach out to diverse markets your small in-house marketing team is unable to match.
With professional marketing experts working on your e-commerce website, your small business is assured of making significant gains in your online reputation on many different platforms.
Their Links Provide Many Benefits
Experienced, dedicated agencies work with a large, diverse pool of partners that are related to your business. The similar businesses with which they work enable them to create affordably priced backlinks across several websites. This improves both parties' SEO status. The agency to which you outsource your e-commerce website SEO work lets you utilize their contacts and benefit from the link-building relationships they already have in place. This will provide valuable benefits for your small business that your small in-house marketing team probably will not be able to match.
Frees You To Focus On Your Business' Core Competencies
When you hire a dedicated, experienced, professional agency to handle the SEO services your e-commerce website needs, it frees up the time of the staff of your small business and enables them to more fully focus on your company's core competencies.
Most small businesses have to handle many different aspects of their day-to-day activities with a very limited staff. Being able to have an SEO agency handling the complex, time-consuming, tasks required to constantly update, upgrade and enhance your ecommerce website's SEO lets your small business staff use their precious, limited, time, talent and energy to establish and build your business and make it more successful.
A Sensible, Proactive, Decision
For small businesses trying to maximize online exposure and attract more new customers to their e-commerce websites, hiring a dedicated agency is a sensible, proactive, decision. As a very successful Columbus SEO agency they understand the benefits an experienced, dedicated, professional, firm can provide for a small business.
For a relatively small investment, a small business can have a company that uses the latest, most effective, cutting-edge, SEO techniques and methods to transform their e-commerce website into a magnet for consumers online looking for the products and services the small business has to offer.
If your small business needs search engine optimization services that work, hire a professional, proven, SEO agency.
_____________________________________________________
Interesting related article: "What is Search Engine Optimization?"