SEO is the fundamental tool that drives all digital marketing strategies, as it should. If you want your product to create any impact on the digital front, you must master Search Engine Optimization. However, while important, the best SEO practices do not guarantee the best results, and as such some that may seem the best are in fact not. You may be ranked #1 on Google SERPs, but your competitor may be the one making the most sales. 
Conversion Rate Optimization should equally be a focus for you while developing your marketing strategy. The balance between the two is key to any successful marketing campaign. 
There are multiple ways in which the two clash, but luckily there are also areas where the two complement each other. 
To understand their connection, we will discuss how each of the functions impact one another and then discuss 5 SEO mistakes that may be costing you sales.
What is SEO?
SEO deals with designing and tweaking your site such that it ranks well in the search engine results. Taking into account that the search engine is the first step in 93% of online experiences, it drives an extremely large portion of the traffic. Thus, when users type in keywords and phrases, you want your site to be the first they see. Given that there is a trove of information to be found online about everything imaginable, the only way to ensure your target audience finds your site is SEO.
It is not enough that your website appears on the first page. Research shows on average, the first result gets 20.5% of all the clicks on the page. The second result gets 13.32% and the third 13.14%. As we can see, most of the traffic goes to the first three results. If your site ranks anything below, it loses multiple potential customers.
What is CRO?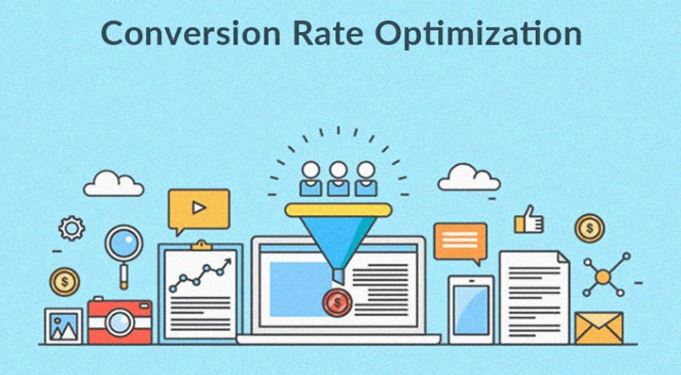 Conversion Rate Optimization, on the other hand, deals with increasing the percentage of visitors who take a desired action on the site. This could include filling out a survey, signing up, or purchasing an item. The process involves understanding the user's experience while browsing the site, their actions and what stops them from completing the goal you have set for yourself.
These goals are known as conversions. For your eCommerce site, it means things like adding product to cart, marking it for viewing later and of course buying it.
The connection
Optimizing content for search engines and optimizing it for conversion are different from one another. However, the results you achieve from one complements the other. The more traffic you have, the greater the opportunities to convert visitors.
Greater traffic, however, does not always guarantee more conversions. ACRO program complements the traffic an SEO program produces.

While SEO is focused on strategies pertaining to improving ranking in search engine results, like keyword placement, internal linking, website structure, and link building, CRO is focused on optimizing conversion rates through things like competitive analysis, qualitative and quantitative research and testing on-site elements.
SEO aims to attract traffic while CRO encourages people to take a specific action. SEO helps find your site while CRO engages them with the site. An SEO strategy is based around search engine algorithms while CRO focuses on visitors' browsing behavior. The two are inextricably linked; the wrong SEO strategy is bound to directly impact your conversion rates. The following are 5 SEO mistakes you may be making.
The 5 SEO mistakes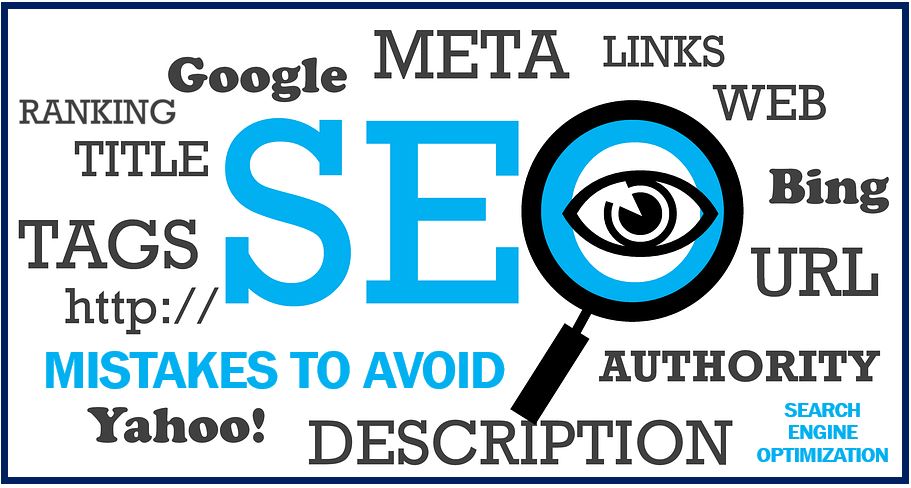 Conversion rates can only be high if you have a high number of potential customers. If the site does not use the right keywords, ones that resonate with the target audience, you will not be able to attract the right traffic.
You could be ranking high on the search engine result pages but ultimately it will be an exercise in vain.
To ensure your site ranks in the most relevant search results, you should use long-tail keywords. Short- tail keywords tend to be too vague for search engine crawlers to index properly. The short-tail keywords will generate traffic but soon after the visitors, failing to find the kind of content they were looking for, would leave the site.
Thus, the practice should be to use long-tail keywords.
What you can do:
If you face this issue, you might want to try tools like KWFinder. It helps you find competitive long-tail keywords for your products. The finder also offers information about each of the keywords used by your competition, just like Google AdWords, and also tells you about the average cost per click, the search volume, keyword difficulty as well as which websites rank high for those words.
A common practice among most online retailers is unnatural keyword stuffing in product descriptions, meta descriptions, H1 and H2. This is an outdated exercise.
Google algorithm has evolved with time and can see through this, leading to a penalty for your page. In addition to this, it could inflate the bounce rate and cause inferior UX.
What you can do:
To save yourself the hassle and pain, avoid keyword spamming and create original content that is relevant to your online shop. The keywords that you do use, try to place them in your content so that the flow is smooth.
Ignoring your website speed
SEO may bring in potential customers to visit your site but if your page takes too long to load, visitors will leave. Most people abandon the page if it takes longer than 3 seconds to load. Not everyone has a high-speed connection like Charter Spectrum to assist their browsing so it is important you do your part at your end by ensuring a shorter loading time.
The ideal loading time, Jacob Nielsen the author of Usability Engineering argues is one second. If the delay is one second, he says, the visitor will hardly note the difference.
What any company needs to keep in mind is that their website is their online real estate. Your audience will think you're a legit or professional company if your site loads fast. Thus, it directly impacts the trust of customer places in your company.
Research conducted by Amazon showed that for every millisecond their page was delayed, the firm lost 1% of its sales. For them, it meant a whopping loss of $1.6 billion a year along with a decrease in customer satisfaction and brand loyalty. This also impacts ranking on search engines which in turn would affect the extent of outreach to potential customers in the future. 
A common mistake many eCommerce sites make is ignoring the load time on mobile devices. Given that nearly half of all the internet traffic mobile browsing generates, it is a lethal blunder.
What you can do:
Google's PageSpeed Insights tool shows you how long it takes your website to load on desktops and mobile devices alike. Using this tool is easy, simply provide it with your URL. If you find it is not loading fast enough, apply some of Google's suggestions to optimize the speed and improve the site's performance.
You can compress the images and minify CSS, HTML and JS files so they load faster, use a reliable hosting provider, decrease serve response times and enable browser caching for repeat visitors.
Failing to link internally
An eCommerce site is focused on conversion. To ensure the bid for Search Engine Optimization does not interfere with conversion rates, it is often advised that marketing plans include the creation of different pages for each stage of the conversion funnel. This design ensures you shine on the results page without compromising on the rate of conversion.
This marketing strategy, however, cannot be effective if it is not backed by efforts to link internally. Once people land on the site, you need to guide them to the next stage of the funnel. The internal links thus help guide them to the important parts of the site essential to converting them. 
Search engine crawlers depend on the internal links in your site to understand its structure on the basis of which they index the site. Failure to link internally causes ranking to suffer. 
An important thing to remember is adding proper anchor text. This informs crawlers on how the pages will benefit visitors and failure to add it directly impacts ranking in the search engine results.
Content creation is no easy task and creating unique headings, lists, and product descriptions, even more so. It's true there are places where you'll just have to use duplicate content for things like manufacturer's descriptions, but that doesn't mean you should do so for all the lists and production descriptions.
The algorithm for Google as well as other search engines is proficient in tracing duplicate content and if found will pull down the website's ranking.
To ensure this does not happen to your website, create unique content whenever you can. In places where you must use duplicate content, you can set noindex controls for 301 redirects to ensure your page is not penalized.
Author Bio
Abdul Sami Hameed is a Digital Marketer who loves to actively work and share his knowledge with the Marketing Community. When he is not working you can find him gaming with his friends or listening to motivational stuff. You can email him at [email protected].
Social Links:
___________________________________________________________________
Interesting related articles:
Video – What is Online Marketing?