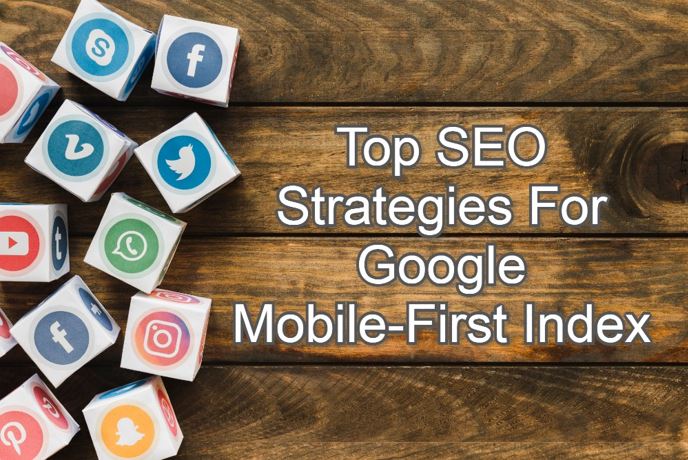 Search Engine Optimization or SEO, as commonly referred to, is a technique used for improving the position of your website on search engine platforms. Over the years, SEO has evolved a lot and Google has made several changes in its algorithm in order to ensure a unique experience for its customers.
One recent update made by Google is the introduction of Google Mobile-First Index, which was announced by the company in the year 2016. After two years of testing and experimentation, Google finally released the update to facilitate the users in a better way. With every little change and update, SEO experts become more concerned about their optimization strategies because from now on, Google will rank websites on the basis of their performance pertaining to mobile search. This means that you have to optimize your website for smartphone users as well because the majority of people prefer using their phones to access the internet.
So, what is the Mobile-First Index?
The Mobile-First Index is the latest update by Google and it means that from now on, the mobile version of your site will index first on search results and it will also determine the search results ranking for the desktop version of your website. So, when you optimize your website for mobile, it will rank on both the platforms, mobile, and desktop. However, if you fail to optimize your website for mobile, the overall ranking of your website will fall and you might lose traffic on your page.
Many people get confused when they use the Mobile-First Index. Users often tend to mix the two phrases and think that their website won't be ranked if they fail to optimize for mobile. However, this is not the case because your website will be ranked on search engine platforms if you don't optimize it for mobile, but it will have a negative impact on the overall ranking if your site. Therefore, you should consider optimizing it for all the platforms as it will help you attract more customers to your website.
Mobile First Index SEO Strategies
The SEO strategy for the mobile first index is built upon the infrastructure and condition of your current website because your website may be doing fine on search engine platforms or it may be lagging behind in search results. Therefore, it is better to analyze your site before you start making changes to it.
In this particular article, you will find different strategies that you can use to optimize your website for mobile, but first, you need to realize the fact that you need a stable internet connection, like the one offered at www.localcabledeals.com, to execute the optimization strategies. So, without further ado, let's discuss the strategies for mobile first index.
Website Optimization for Mobile
Mobile-optimized is the first step for mobile first index optimization. You can also check if your website is optimized for mobile or not by using the tools offered by Google. Mobile-Friendly Test is a tool by Google that enables you to know if you are on the right track or not.
There is a huge difference between the terms mobile-optimized and mobile-friendly. Mobile-friendly means that your website can be accessed using a mobile phone. On the other hand, mobile-optimized means that your website is compatible and responsive to portable gadgets and can automatically adjust the layout when accessed with a smartphone so that it fits the size of the gadget that is in use.
Loading Speed of Website
Smartphone users are always in a hurry and that is why the speed at which your web pages load matters a lot. The bounce rate of your website will increase if your web pages fail to load in a few seconds and this will leave a very bad impression of your website. Therefore, you need to make your pages load faster so that you can handle the traffic on your page. Google offers a tool that goes by the name of Test My Site. This tool is used for examining the speed of your website and it shows reports on different aspects of your site including the following:
Compression, JavaScript, HTML/CSS
Comparison of different benchmarks
Text Readability, Sizing Objects, Mobile Usability
Determine the speed of your website and its performance
Content Optimization for Mobile
When it comes to search engine optimization, content is considered to be the king because it attracts traffic to your website. The visitors on your page should be able to read the content and it should align properly on the device that they are using to access your site. Make sure that you post fresh content on a regular basis and the content should contain a solution to a particular problem that is faced by the customers as it helps to gain the attention of the people.
Robots.txt and XML Sitemap
These are very important elements of a website and now that you are dealing with mobile first index, make sure that all the links to XML sitemap are working on the mobile version of your website. Similarly, with Robots.txt, the files should be accessible because there could be bad consequences if these key elements are not working properly.
Add & Compute Structured Data
Webmasters usually use structured data on their website so that is can be easily accessed by the users and the content aligns properly. With a mobile-first index, the importance of structured data increases because you have to systematically include data that is essential for the mobile version. Add URLs of the mobile version so that users can open links using their smartphone gadgets.
Conclusion
These SEO strategies will help you cope up with the changing environment of the industry and after executing all these techniques, you will definitely notice a significant increase in the traffic of your website. In order to stay ahead of the competition, gather market insights regarding customer interests as it gives you a better idea about what customers are actually looking for in a website. Keep a close eye on your competitors as it enables you to know how other companies are performing in the industry and what makes them so successful. Make sure that you incorporate the latest technological equipment in your company along with the SEO strategies to enhance the performance of your website.
Author Bio
Having completed his studies in Marketing and Media, Farhan Suleman has ample experience in the field of content marketing. He regularly writes blogs pertaining to the ongoing trends and never fails to inspire his readers with an interesting read. Apart from writing, he is an enthusiastic chess player with a rating of more than 1800 Elo. Twitter: @farhansule007  Quora: Farhan Suleman  LinkedIn: Rao Farhan Suleman