Whether you are setting up a new business or running your business for years, you are always looking for new ways to expand your reach. How can you reach more potential clients? How can you make it easier for clients to find you?
Today, you can make it easier for potential customers to find you by using Search Engine Optimization. Here's everything you need to know about this trend and how it works.
What is Search Engine Optimization?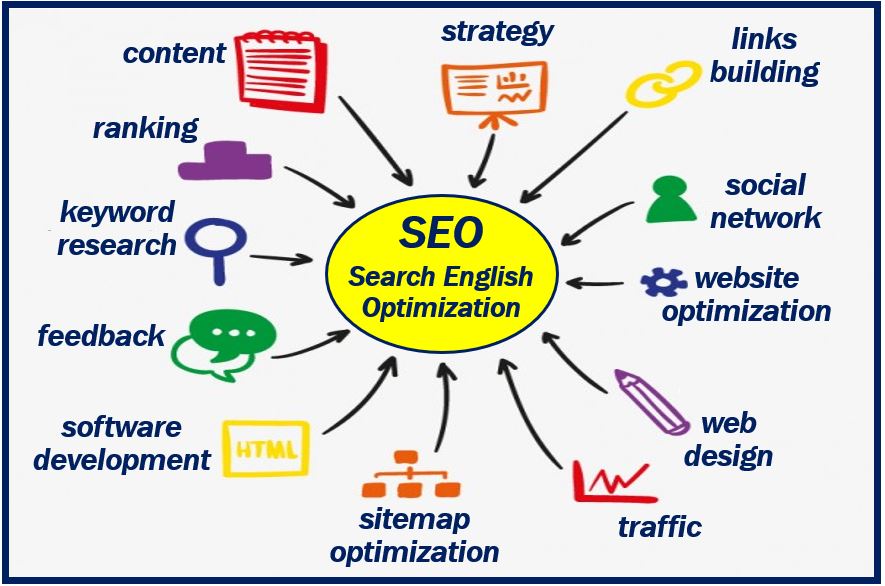 SEO is the practice of boosting the quality and quantity of visitors to your website. It works by making your web page rank higher up search engine rankings. The goal of SEO is to make your business's website the first listing on Google. When users search for a service you sell, they'll see your site first and buy from you.
SEO always aims to make your business one of the first search results, especially for local customers to see. For example, if you are a business in Brisbane, using SEO in Brisbane will lead to a higher search results ranking compared to others in the city. You'll avoid wasting time marketing towards international web surfers and instead attract people within your community that are more likely to buy your products.
Because Google's algorithm prioritizes organic traffic, more good-quality visitors to your site will further strengthen your website's place in the rankings. And the virtuous circle continues.
How Can My Business Use SEO?
Keywords
Keywords and keyword phrases help users and potential customers to find you through their searches. Keywords should be words related to your field.
To optimize your keywords, you need to do your research and work out some key phrases to use in your content. Use phrases that people are most likely to use when searching for your type of services, and Google will reward you by directing users to your website.
Keywords are crucial for any good SEO strategy and can give you a leg up over your rivals. Using them in your content is easy once you have chosen the best ones, but it is important to do your research carefully when deciding which are best. Often, working out which keywords to use is a case of trial and error.
Don't overstuff keywords in your content. Search engine algorithms are wise to this, so keywords should be between 1.5% and 3% of each piece of content. Also include phrases that are similar or supplementary to searches potential clients might use. Even if searchers are looking for things indirectly related to your firm, you may still appear in their search results.
Make Great Content
Search engine algorithms value quality over content. Churning out videos, sales content, and blogs all the time won't cut it. It could even hinder your SEO.
But taking the same time to make great content can make a tangible difference. If your content is good, users will spend more time on your site and you are likely to rank higher as a result.
All of this works to build credibility and trust. The more a user trusts you, the more likely they will buy your product or use your services.
Building Off-site Authority
To build authority for your site, you can try to get your webpage link on other sites. This is widely regarded as the hardest aspect of SEO, but it is also one of the best ways to boost your site.
Having your link on other sites makes it easier for algorithms to index and rank you. When a search engine is ranking a page, it also assesses how many other sites link to it. The search engine uses this information to determine how credible you are, and whether you deserve the top ranking.
Try to develop a smart strategy to build links on other sites. The better the quality of the site that will link to you, the better your search engine authority.
---
Interesting related article: "The definition of Search Engine Optimization."