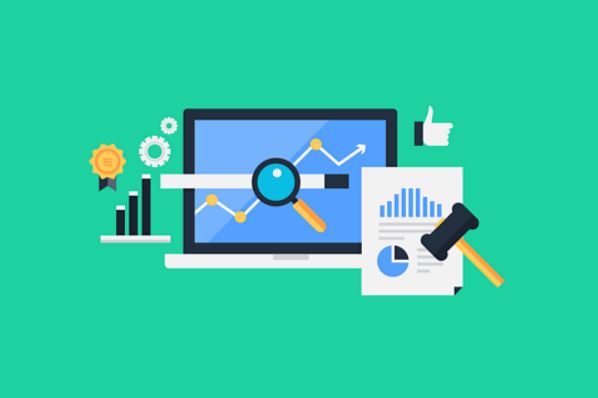 These days you can find tools that completely change how you gather and use information. You can boost the work efficiency of your organization with proper software and tools. Of course, it is always best to use a tool that helps your business grow and give it a competitive edge. 
Have you ever thought about session recording? Well, it can help you enhance user experience of your website. If you have no idea how it works and what it can actually do for your business then this is a post that you must not miss out on.
What is it?
As the name suggests, website session recording refers to the recording of visitors browsing or visiting a website and the valuable insights related to how visitors are using your website. This is data that is crucial for everyone right from the marketing team, sales team to even the website designer. It's important because it makes it easier to find out what's working or not working with the website and decide what essential changes need to be made to make the site more user friendly. For a business website like yours, this might translate to an increase in the number of sales. Once you have a proper software, you can ensure that you get the following eases and effectivity.
The recorder notices change in overall page movement. This is captured when a website visitor refreshes the page or even moves to another page. Of course, when you get to know about the movements of the website pages, you can be sure that you make the most of every move.

The recording captures mouse movements, taps, clicks and scrolls: These can even inform you if the visitor is confused or what grabs their attention. Apart from this , you can even know if it is easy or not to find information on your website via mouse movements.

The session recorder even captures screen resizing. Yes, in case a user resizes or changes the size of their screen browser, then there is a probability that they encounter some challenges. It is up to you to find out the issue and fix it. Of course, once you fix all the issues, you help ensure that your website is more user friendly and easier to navigate. 

Such software shows where the user is, the device they are using, the specific operating system  they have and gender. This comes in really handy when optimizing the website. Additionally, it is possible to witness the time a user visited your website. Once collected over time, this helps you know when the website gets the most visitors so you can schedule your content to run at that specific time.

The software shows a user's interaction with a specific form. Yes, in case you have a form that should be filled, the software will capture any change on the form. In this way, you can be sure that you make the most of everything.

Permits you to know the page views in a single session. Actually, this I something that refers to the normal number of pages a single user views during a single session.  Of course, once you get to know about the views, you can make better decisions.
Benefits of the software 
Have a look at some of the many benefits below:
Companies that know the benefits of session recordings have invested much on recording tools like Site Recording to capture valued information about their overall audience. Now, more than ever before, it is crucial for B2B companies to get into the minds of their clients.

Once you have a proper recording program in your website, you can be sure about who are your audiences, how do the audience work, and what really do they want. With a proper and effective website session recorder, acquiring such a data is going to be convenient.

Session recording tools will offer you insights on the performance of content on your website. It is one important thing to put content on your website, and it is a different pot altogether to know how the overall content is performing. Use a website session recorder tool to find out which type of content stimulates your visitors and maximize on it. 

The recorder also tells you the traffic source of your website. Indeed, you need to know your finest possible source of traffic so that you can focus your efforts on such a platform. After all, once you know about which type of audience is the most prevalent on your website, you can better keep them engaged and excited.
Conclusion 
To sum up,  session recorder tools are in the trend and most of the companies are using them to ensure they do not miss out on important things. When you know who visits your website, how and what their behavior is; you can better manage everything for the best outcomes.
---
You may be interested in: 5 Things AI Can Already Do for Your Company