If you are planning on renovating your home, then you may need to store your belongings in a safe place until your renovations are complete.
Some people may wish to protect their most valuable assets before going on vacation, while others may plan to work overseas for a few months and may need a temporary storage solution.
Knowing how to organize and pack a storage unit will allow you to protect your most important belongings. The ideal setup will also maximize your storage space, allowing you to store even more items without having to rent a second unit.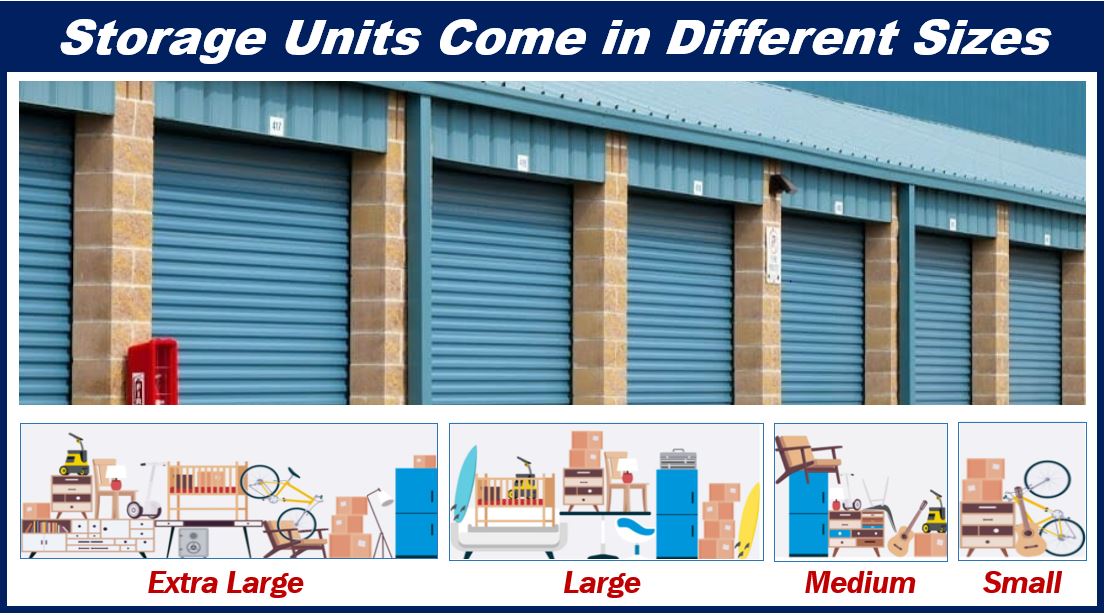 Prevent your valuables from being crushed, while also providing enough room to quickly access certain items if needed. Below, we have provided some tips that will help you set up a storage unit for easy access.
Keep a Record of What You Have
Before you make the call to reserve a storage unit you need to declutter your home. As you go through the decluttering process you will come across many different items. To make things easier on yourself we would suggest that you sort your goods into distinct categories.
Keep all of your most valuable items in one area of your home so that you can easily transport them to your storage unit without forgetting anything. Any items that you no longer use or need can be recycled, sold, or donated to a local charity.
Also, remember to keep a list of each and every item that you intend on storing in your storage unit. Go through the checklist after you have stored all of your items to ensure that you have not forgotten or misplaced anything valuable.
Create a Storage Plan
Create distinct categories while you sort through your storage items. It also wouldn't hurt to devise a plan that outlines where you intend to store your items. Create a list of all of the items that you plan on storing in your storage unit.
You should also estimate how many boxes you will need in order to properly store everything, which includes box sizes as well. You may require special containers for certain delicate or heavy items as well.
Pack Related Stuff Together
During the storage period you will need to consider those items that you will need to access on a frequent basis. Seasonal goods in particular should be a top priority. Items that are similar and that go together should be placed in a separate box for safekeeping.
Examples may include Halloween, Christmas, New Year's and Easter decorations. Each storage container or box should also have a box number that represents the area in which they are placed.
It is also advisable to add a detailed note on any bins or containers that you'll need frequent access to. Store those items last before you leave the storage unit.
You may need to upgrade to a larger unit in some cases. While a small or medium sized unit may suffice in order to store all of your items, a larger unit will make it easier for you to retrieve certain items that you need.
How to Organize the Storage Unit
Whether you plan on using your storage unit for a week or several months, you need to ensure that the unit is not only clutter-free but also tidy. Keeping your self-storage unit in good, working order may involve some work, but it will pay great dividends in the long run.
To make things easier on yourself we would suggest that you label each and every box that you pack before you transport it to your self-storage unit.
Creating a master table of contents will help you organize your storage unit. Stacking boxes may also allow you to save some room and prevent tripping obstacles from causing issues.
However, ensure that you stack the lightest boxes at the top, as you do not want the boxes at the bottom of the pile to be crushed under the weight of the heavier boxes. Another option is to place items on sturdy shelves instead.
Self-storage units tend to include many features that will protect your belongings from being damaged or stolen. However, if you have any doubts then ask the owner to provide you with a list of all of the included features/services.
Most storage facilities will include 24/7 surveillance/monitoring services to ensure that thieves, arsonists and vandals do not break into the facility.
Sturdy locks, patrolling guard units and climate-controlled units that are fire and waterproof may also be included as part of your package.
Stay Protected
Selecting the appropriate self-storage unit is paramount if you want to keep your valuables secure, safe and organized. Prevent your goods from being lost or damaged by organizing them in a safe and efficient manner.