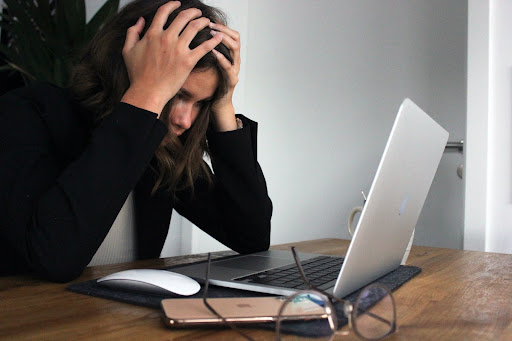 When you think of the significant turn-ons during sex – dirty talks, sex toys, exploring your sexual kinks, money usually doesn't make the list. 
Whether you are still in the honeymoon phase of your relationship or have been together for a long time, all couples face different stressors that can impact their sex life. And one of them is sex and money. Like many other sides of your relationship, your sex drive may ebb and flow over time. But during moments of financial worry, you might have noticed that you feel less in the mood for sex. There's a reason for that!
When you are worried about how work will play out the next day, tomorrow's rent, or just how to put food on the table, it can affect your mood, which ultimately overflows into the bedroom. So today, I'm going to highlight how sex and money connection can interfere with your sex life; and what strategies you can use to keep your sex drive buzzing irrespective of money matters.
How money issues can create stress that lowers sex drive
So what's the link between sex and money? Dealing with your finances means navigating sensitive feelings, which requires a lot of communication. You probably wouldn't imagine that the size of your pocket has much to do with your orgasms, but you'd be wrong. 
There's a need to understand the sex and money connection in your relationship. And daily stressors like money worries can cause your mind to drift during sex, so you are not in the moment. This also makes sex uncomfortable between you and your partner. 
Here's the funny part: money does not just mess with the libidos of those with tight finances. Some people with high financial capabilities also deal with low sex drives because they are too focused on their bank accounts and wallets.
While I understand that low funds and low libido go hand in hand, there's one thing I am sure of: Avoiding sex won't certainly make you richer. Also, here are more shocking ways your finances can affect your bedroom action.
Money Problems Can Lead to a Sex-Drive Crushing Fight
Nothing kills lovers' moods faster than a big fight. It is best to have those awkward sex and money conversations outside the bedroom to avoid ruining the moment.
A Better Paycheck can Boost your Libido
This is a false ideology that needs to be ignored. Stop thinking that the solution to your sex life is a bigger paycheck. Take things into your hands now and work to improve your libido with things like diet and exercise. The bigger paycheck will come eventually, but don't miss out on years of good sex while you wait!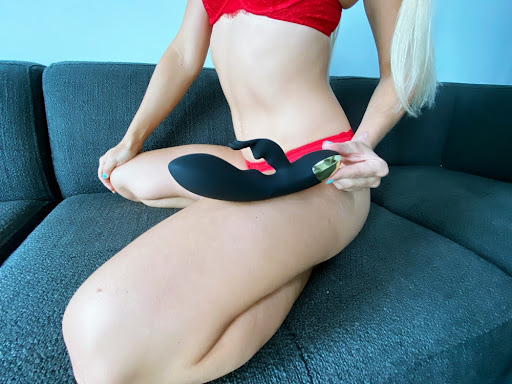 Equal Earnings Between you and your Partner Leads to Hotter Sex.
Never feel intimidated by your partner's salary. You're a team, and it's totally okay to make different amounts of money. Don't let their hefty paycheck distract you from sex and love. 
You may Spend more Time Preoccupied with Money Matters than Thinking about Sex.
And what fun is that, now, is it?
What to do When Finances Interfere with Your Sex Life
Indeed, money doesn't buy happiness. But it will create good opportunities for you, make you comfortable, and makes your love life even sweeter. You get to spend on each other, exchange gifts and make your relationship easier. So money is a big deal in your relationship. 
Now, what do you do when you or your partner is dealing with tight finances, or are you going through situations where you or your partner is preoccupied with money, and your sex drive is on the low. These tips will come in handy. Check them out!
Find a Healthy Outlet
Instead of bottling up how you feel about your sex and money problems, find a healthy activity outside the bedroom that allows you to blow off some steam. It could be jogging, cycling, swimming, or anything to help you take a break from life's troubles.
Communicate with your Partner
Improving your sex life when your finances are low or you are preoccupied with money is easier when you communicate with your partner. Talk to them about your financial problems. Whether it is by coming clean to your partner about the state of your bank account or setting up a meeting with a financial partner, you should confront the fear instead of avoiding it. If you handle things as a team, it will only increase your sense of unity but also show you that this is something you can both get through together.
Spend Quality Time Together
Even the happiest and most optimistic person finds themselves in a bad rut at times when dealing with sex, money, and communication. One of the best things you can do when you see your sex drive dwindling because of finances is to spend quality time together. This may sound like a no-brainer. I know you need to make money, and your entire life shouldn't be about your partner. However, ups and downs caused by sex and money-related issues can come up at any time. That's why you need to make the most of your time together.
Make time for sex regularly. Go on an adventure. Step out of your comfort zone and be present with each other! It is impossible not to feel connected to your partner when you spend quality time together and share unique experiences that are out of the ordinary. You can explore new things with the help of vibrators for sale.
Find a Neutral Time to Talk About Money
Love makes the world go round, but tight finances and obsession over money can stop a relationship dead in its tracks. Find a casual time to talk about money. The goal is to have a calm and relaxed discussion about why your finances affect your sex life. Together, discuss your situation and how each of you wants to address or resolve it. 
If you have concerns about your partner's financial decisions, spending habits, or how they manage money, express your thoughts during this conversation as well. Bear in mind that not everyone is comfortable about their money weaknesses. Be patient but also be persistent
Understand Your Partner's Perspective 
We all see issues surrounding sex and money differently. Most women see money as a means of security and stability. Women love to save for emergencies and become easily bothered when financial issues arise. Men take more risks and associate their self-esteem with the state of their pockets. Try to understand your partner. It is normal to disagree on sex, money, and communication but don't let it get in the way of sex. 
Have similar financial priorities. You need to ensure both of you can be reasonable, intentional, communicative, and respectful when it comes to money.
Learn to Reassure Your Partner
No matter what you are going through, constant reassurance and words of affirmation will make your partner feel your support constantly. Let them know you are proud of them. This is meaningful when you are going through difficult times like low libido. 
Tell them you genuinely appreciate them. We all love to feel important to our partners. Support each other through your financial difficulties. 
Not only are you saying that your partner will always have your support, but if push comes to shove, they can trust you to always be in their corner. You're a team! And it is both of you against the world.
Accept that Your Libido Will Fluctuate
Your sex drive might be low at times, and that's okay. You're human! Accept that it might take time to get your groove back when your finances are low. When you accept this, you can still enjoy lovely sex during this time too.
Money is not everything, but it certainly ranks up there with oxygen. Sex and money are important parts of your relationship. Setting financial goals together, including small and everyday goals, can keep both of you on track for a fulfilling relationship!
---
You may be interested in: Tips To Regain Your Sex Drive