Whether it's an acoustic guitar, a silver bracelet, or a vacuum cleaner, most people starting their search for the right model and the lowest price at Google nowadays. Since 2017, retailers can also appear in Google Shopping search results by registering on a price comparison site that is approved as a Google CSS partner.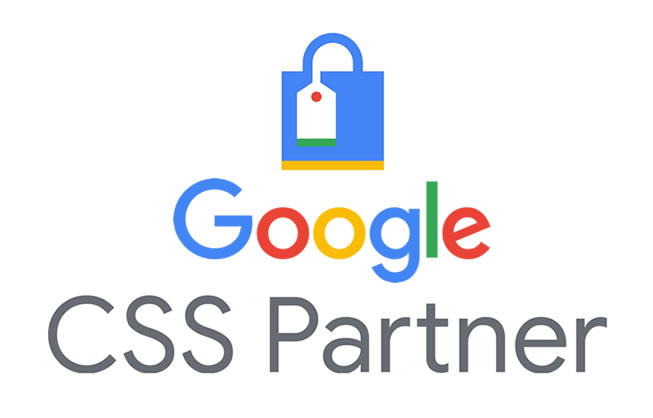 The Google CSS Affiliate Program is designed specifically for Comparison Shopping Services (price comparison sites) and retailers who work with such comparison sites The old law "location, location, location" still applies online to stand out among all other webshops.
Via a Google Comparison Shopping Service (CSS) you significantly increase your visibility. On the search results page, ads from a CSS site stand out because they feature prominently. The trigger for this being launched by Google is a €2.4 billion fine that the EU imposed on Google in 2017.
How does this work and what benefits does it have for your website?
CSS is a program that Google has set up within the European Union to prevent unfair favoring of its price comparison tool, Google Shopping. Also, to avoid the further appearance of favoritism, there are interesting advantages when using CSS instead of Google Shopping.
CSS platforms serve as online comparators that allow you to advertise your products in Google Shopping. The products that you want to advertise in Google Shopping must also be included in the CSS platform, this is an important rule to take into account.
The products are displayed as advertisements on the top or side of the Google search results, a prominent place with a lot of visibility. Working with a CSS platform offers even more advantages than only good visibility.
Google Shopping
The European Commission determined that Google Shopping as a standalone company, with the name Google Shopping CSS, must be profitable on its own. The way this has been completed by Google Shopping CSS is by keeping 20% ​​to itself on the "Cost Per Click" (CPC).
So, of every euro you have reserved for Shopping ads in your Google Ads account, only 80% will be used for a CPC bid. However, this only applies to Google Shopping CSS. For other CSS platforms, such as Big Shopper CSS, the full amount is used for a CPC bid.
On Google Shopping, most brands focus on serving certain long-tail searches through Product Listing Ads. In addition to SEO, direct marketing, and social media, this has proven itself.
In the United Kingdom, Google Shopping ads make up 82% of total retail spending on search advertising, compared to 76.4% in the United States. SEMrush data shows that shopping ads will appear on around 60% of search results pages in an average month in 2019. This means that a bid of 80 cents CPC via another CSS partner is worth as much as one euro via Google Shopping CSS.
This gives you a much more favorable return. With the same amount as before, your ads will get a larger number of impressions, with an equal CTR the traffic to your website will increase. It is also possible to keep the same visibility if you are used to lowering investment.
If you already use Google Shopping CSS, you will not immediately see this in your account, as it is automatically withheld. You will notice the difference after you have switched because your bid will then be fully used in an auction.
CSS Platforms
One of the main advantages of using different CSS platforms, such as Big Shopper CSS, is that they will do not display sponsored ads on the search results page. With other CSS platforms, you run the risk that potential customers will be led away from your webshop. Some CSS platforms have no sponsored ads. The online Shopping Advisor will compare different prices online to give you every time the cheapest available option.
Every CSS platform has different features some will compare over 400.000 products to find the cheapest. Moreover, they will be able to compare by categories, from bags & Luggage, cameras & optics, electronics, health & beauty to home & garden articles or toys & games. These websites are very helpful for people who want to save money.
There are various ways in which a CSS can charge you as a webshop owner the costs. It is important to know that a CPC model is not used where an agreed amount is paid for each click. Instead, you pay a fixed amount per month, which gives you the full benefit. For example, Big Shopper does not have additional cost when clicking on the link via an advertisement.
Working with a CSS platform offers many advantages to your website than just good visibility. If you are a retailer this a something you should definitely consider adding.