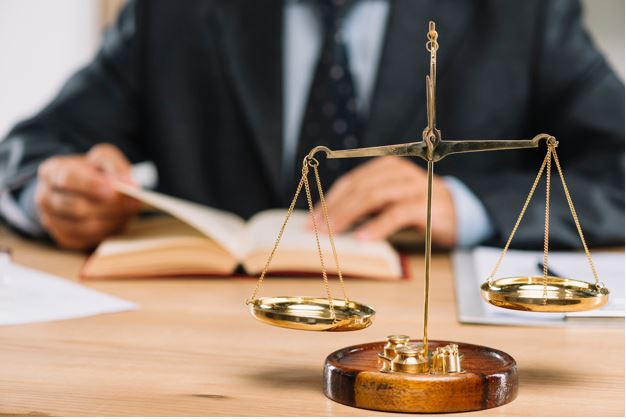 In order for a law firm to stay profitable, a steady stream of clients needs to be funneled into the business. There are numerous ways to keep your client flow healthy, and purchasing leads is certainly one option. In most cases, however, there are better ways to boost business. From the perspective of a legal marketing company that has worked with law firms across the country, buying leads is usually not the best use of your marketing dollars.
Is an attorney able to lawfully purchase leads?
The American Bar Association has a specific rule concerning the purchase of legal leads. Attorneys are permitted to buy leads from lead generation companies, as long as the rules are carefully followed.
To begin, the company generating the leads cannot in any way imply that they are recommending one attorney over another. This means the lead generator needs to use intentionally vague language when scooping up leads. They can say things like: "If you want to learn more about your rights in a personal injury case, please fill out this form," but they cannot say "Give us your contact information and we'll put you in touch with Big Al, the best attorney in the state of Texas."
Lead generation companies must also refrain from implying that they have made any effort to analyze the potential client's legal situation. They also can't state that they are sending the lead to the best attorney to meet the prospective client's needs.
Consumers are savvy when it comes to any type of lead generation
As more and more companies turn to buying bulk leads online, customers have become savvy to this type of shotgun marketing. Many are reticent to fill out online interest forms without a clear understanding of how that information will be used. Virtually everyone understands the hassle of an email inbox packed with useless marketing messages.
Lead generation services might deliver numbers, but most of those numbers translate into lower quality leads. Even worse, this approach can turn off many potential clients who will never reach the online "door" of your practice. There are better ways to entice prospective clients to learn more about your law firm and all it has to offer.
Online leads need to be screened and processed
Many attorneys are lured in by the promise of getting hundreds of leads for a relatively low investment. In reality, it truly doesn't matter how many leads come in if only a small percentage of those leads are ever converted into flesh-and-blood clients.
The leads generated from online companies are often poor in quality. Many companies play the numbers game, gathering leads from all corners of the internet with no filtering or culling.
When they turn the leads over to you, someone from your office has to jump through the hoops of making contact and learning more about the individual's legal circumstances. Many times those leads turn out to be useless, either because they can't be traced back to a living, breathing person or because the person on the other end of the line doesn't actually have a case.
At the end of the day, the time invested in chasing down the details of purchased leads would often be better invested in other marketing efforts.
What is the best way to generate high quality leads?
If you're hoping to bring more clients into your practice, consider tactics that create direct connections with people in your community. The internet is a great place to find quick answers, a used car, or a funny video, but most people still appreciate face-to-face interactions when searching for professional services.
Here are some things to try:
Volunteer to speak about legal issues at community events
Network at non-profit organization events, trade shows, or business fairs
Create or expand your local marketing strategies
Consider creating a radio or television ad
Revamp your business cards and printed marketing materials
Boost the content on your website by incorporating well-written blog entries
Prospective clients often want to see a clear value in their choices, and a cohesive marketing strategy offers law firms numerous opportunities to demonstrate that value. Fortunately, there are legal marketing companies with proven track records that can evaluate your current marketing efforts, define your business goals, and craft a customized strategy that will make the most of your marketing investment.
If you're searching for ways to expand your client list and keep your law firm healthy, consider partnering with a legal marketing firm that has worked with law firms across the country to strengthen lead flow and boost overall profit. Online marketing is a dynamic and fast-paced industry and working with a team of marketing professionals allows you to concentrate on what you do best while knowing that high quality leads will come your way using organic marketing techniques.
---
You may be interested in: What Makes a Good Family Law Attorney?