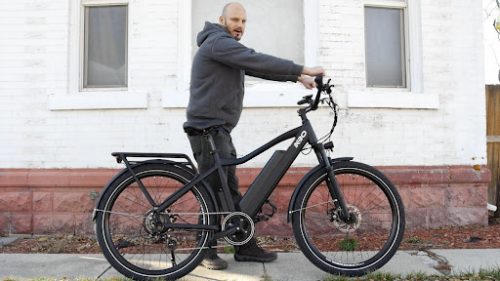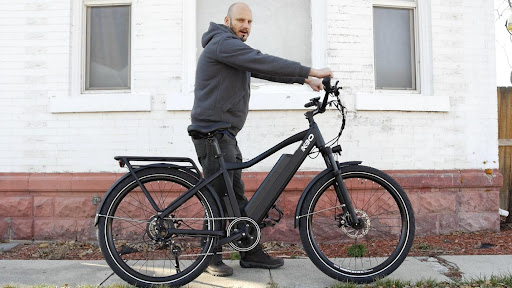 Newest e-bikes remain high in the preference for younger and older persons. Riding a bike remains a great workout for senior citizens and can give them more than a healthy attitude.
People also believe that having a bike with an electric motor may become hard for your family budget. However, that is not true since e-bikes are a lot more affordable than they used to be in the past.
Let's take a deep dive into e-bikes and how they could help senior people find their optimal health level. E-bikes are also great for younger people since they can give them the commuting freedom they need and the same time amuse them too.
Electric Bikes Are Good for the Environment
First, you need to know that electric bikes are good for the environment. Since you are not anymore using fossil fuel to move around the city and commute to the office, you have many reasons to smile. The same applies to the environment since all your transportations have a zero-carbon imprint, that is the main reason you will buy an e-bike and use it all the time.
E-bikes Give You The Lowest Cost Per Mile
Not to mention that when you buy an electric bike, you manage to get the lowest possible cost per mile when you commute to work. You can use the e-bike as you did before with the energy from your legs pushing the pedals. However, when you reach some steep hills, you may easily turn the electric motor on and expect it to drive you safely and effortlessly home.
The cost per mile has to do with the amount of electricity the battery needs to charge and the electricity that the motor consumes per mile. These two are lower than in any other vehicle, and that is for sure. The cost per mile is so important for senior citizens who live on a fixed pension income and still need to go through the price increases and the energy frenzy.
You Can Also Use the E-bike as a conventional one
When the battery has been depleted, you can still use the electric bike as a conventional one. The set of pedals is there and ready to move the wheels to such a point that you can use the excess energy to recharge the battery as you go. An e-bike could be a more than excellent conventional bike that gives you more cheer and fascination when riding it. People believe that having an e-bike means that you will always have to use the motor, which of course is not true.
Batteries are More Potent Than Ever Before
When having a himiway fat tire electric bike with long battery life you feel like the king of your castle. Batteries are the most important parts of your e-bike, and that is why all manufacturers try to integrate the latest battery technology into their e-bikes. That feature allows them to market their e-bike a lot better than before. Business people who are used to taking their car to go to the office now have a reliable alternative that will remain potent even when their natural powers are depleted.
Long battery life has to do with the substance that is inside. The Li-Ion technology remains the most impressive one and the one that gives people more chances to increase their daily mileage without affecting their daily needs or habits. E-bikes with new batteries are what you need to commute freely and effectively within the city limits.
Most e-bikes come in trendy shapes and colors
Buying an e-bike does not mean you will have to make any compromise on the shapes and colors. Some people stick to their old mountain bikes and are reluctant to buy a new e-bike because they find them ugly. However, that is not true for the new e-bikes that most people see now online.
The new e-bikes have a great shape that is ideal both for men and women. There is also a space to place your luggage and groceries, that is important for senior citizens. As for the colors, you can choose the one you like and makes you happier than ever before.
Newest E-Bikes Are Made from Recyclable Materials
Finally, you will be amazed to know that the newest e-bikes are made from 100% recyclable materials. That makes you automatically a person who cares a big deal about the environment and remains with high integrity and ethics when it comes to the protection of nature.
On an e-bike you can see recycled aluminum and plastic that are all so hard to create from scratch. People who have invested in e-bikes companies also try to use these recyclable materials to ensure that batteries are on the good part of the story too!
---
Interesting Related Article: "Discover the Eight Benefits of Using Electric Bikes and More!"