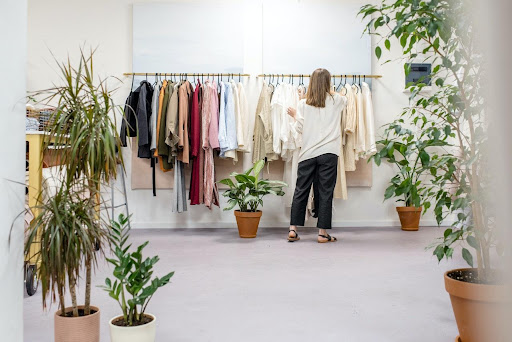 A pop-up shop is a temporary retail space. That retail space could exist for a month, a week, a weekend — even a few hours — and then, in a flash, it's gone. Pop-up shops are clever marketing strategies that can appeal to a variety of retail businesses. Read ahead to find out why. 
Why Your Business Should Consider a Pop-Up 
Going Beyond the Digital Market
Ecommerce can use pop-ups to reach customers in-person without having to commit to the costs of a brick-and-mortar storefront. Pop-ups are also effective ways for ecommerce businesses to see whether they are successful with in-person sales. The results of the pop-up could help determine whether they should expand to a physical storefront or not. 
Reaching Customers in Peak Seasons
Seasonal businesses can use pop-ups to reach customers in-person during their peak seasons without committing to the overhead costs of a brick-and-mortar storefront for the entire year.
Testing the Waters in a New Location
Businesses that are looking to expand into a new market can use pop-ups to reach a different audience. It could also be a good way to gauge how the new location responds to the business's products/services. The results could reveal whether it will be beneficial to expand and create in that area or not. 
Preparing for Business Launch
The novelty of a pop-up can garner interest, curiosity and excitement for a new business venture without having to do a full-scale launch of a storefront. A pop-up will give customers a sample of what's to come and provide you with important feedback on your business. 
Exclusive Offers
Pop-ups are a great way for your business to launch exclusive offers, whether it be new product lines, special deals, charitable tie-ins, contests and more.  
How You Can Create a Pop-Up
Shipping Container Kiosks
You can convert shipping containers into kiosks! These are perfect for outdoor pop-ups. They're transportable, compact and effective in all types of weather.
How can you make these pop-ups? Find new shipping containers for sale through a shipping container website. Once you purchase your shipping containers, you can customize them to meet your business needs. Cut openings, add insulation and install important equipment. Then, paint the kiosk to match your brand.
In-Store Pop-Ups
For an in-store pop-up, you can partner up with a retail business with brick-and-mortar locations. The partnership will allow you to use a portion of their retail location to display and sell your products. For example, Glossier partnered with Nordstrom and set up pop-up shops to sell the fragrance Glossier You. 
Market Tables
Check local event listings in your area to see if there are any upcoming festivals, markets or special events that suit your brand. Then, contact the event organizers to see whether your business can get a booth to sell your products. 
Host Workshops
Get customers to interact with your products by hosting a workshop. For instance, a makeup brand could host a simple makeup lesson with the guidance of a professional artist.
Virtual Pop-Ups 
If you can't manage an in-person pop-up, that's okay. Some brands have managed to do virtual pop-up shops to announce exciting changes and draw in customers. 
Follow these suggestions for your business. Start a pop-up today!
---
You may be interested in: Ways to Ramp Up Your E-Commerce Business