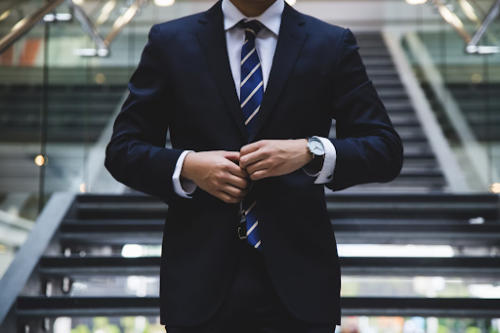 If you're a small business owner, the idea of hiring business attorneys may not be on your radar. This decision can leave you feeling uneasy and unsure. However, having an attorney on retainer is beneficial in many ways.
But how do you know if you should have an attorney on retainer? Should your business even bother having one in the first place? Read on to find out about the benefits of retaining an attorney and how they can help your business grow successfully.
Scenarios your business might require legal assistance
The first question you have to ask yourself before you decide to retain an attorney is if you're at a place where you need help. There are many situations where the answers are yes.
You may have been involved in a legal matter. You may have received subpoenas from the government to turn over documents or answer questions regarding your business. An employee may have been injured on company property, and you need advice from a firm like Galine Frye & Fitting.
Or you may have a business venture and don't feel comfortable pursuing it until you have legal counsel.
Here's the thing: there's really no harm in hiring an attorney to assist you with any one of these issues. Even if you're not ready to get into a court case, you can still get legal assistance and figure out if you have any risks or the risks of the action you're considering.
Having an attorney on retainer for your business could offer significant legal assistance in any of these situations. Your attorney will review your business before you pursue new activities and risks to make sure you're prepared to proceed and protect your business interests.
Better understanding of your business
You want to make sure you hire an attorney with whom you're comfortable working. An attorney you may be comfortable working with is going to be the one to guide you through business-related legal matters that could affect your business and its growth.
Of course, this will be different if you're a start-up business with your first client or a small business that needs assistance on an ongoing basis. If you're not sure which attorney to work with, make sure to do a little research and find an attorney that fits the bill.
You're entitled to priority service
When you hire an attorney on retainer, you become a "priority" client for your attorney. This means that when you contact your attorney, your attorney will respond quickly to help you resolve a matter. As a priority client, you have access to a lawyer 24 hours a day, 7 days a week.
And of course, there are other benefits to having an attorney on retainer. If you ever have to respond to a subpoena in a legal case, you'll have an attorney to go to for help. Plus, when an attorney is assigned to represent you in a case, the fees are paid directly from your retainer. The attorney is paid first before any of the company funds are used to cover his or her costs.
How much does it cost to have an attorney on retainer?
Retainer fees vary depending on the kind of services you require and what you're paying for. You can expect to pay between $2,500 to $6,500 for a small- to mid-sized business with hourly fees in the range of $175 to $500, but this is just a ballpark estimate.
It depends on the size of the firm, and whether you're hiring a junior or senior partner, and other factors. It is important to compare prices for a retainer and hourly fees because a firm can charge different amounts for these services.
---
Interesting Related Article: "What is an Employment Attorney? Everything You Need to Know"