If you have some free time, earning additional income might be lucrative for you. Side gigs allows you to earn additional income and increase your savings. And side gigs don't have to be too complicated or take too much effort. There are many ways to earn additional income, and some of these jobs can even be done online.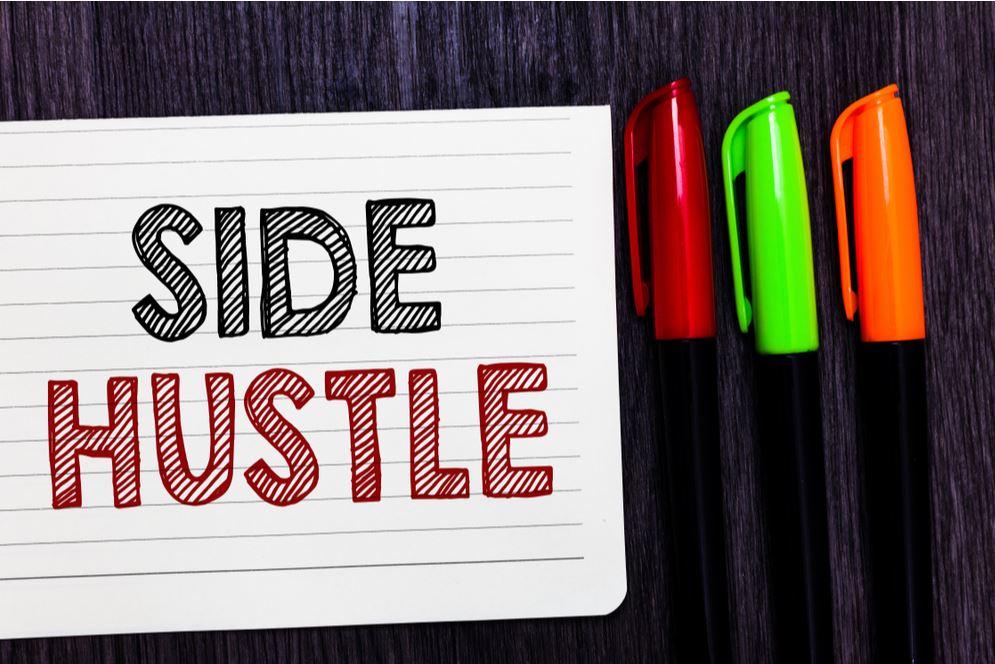 Here are some ways on how side gigs can help you earn additional income.
Work As A Freelancer
If you have skills in photoshop, photography, videography, or graphic design, you can offer up your services as a freelancer. Doing side gigs like this can enable you to earn additional income, whether it's big or small.
For instance, if you have skills in graphic design, you can take on jobs that require you to make logos or posters. As a freelancer, you can do this work during your free time on the weekends or after work. Freelancing is very flexible, and you get to profit from your hobbies during your free time.
Work Part-Time As A Trader
Working part-time as a trader is also another side gig you should try. One way to work as a trader is to trade in the stock market or foreign exchange market.
As a trader, you'll be trading stocks or foreign exchange for your clients. By buying shares of big companies, you can get profits when the valuation of the company rises. As the portfolio manager, you'll find ways to grow the money of your client in the stock market or foreign exchange market. In return, you can get a percentage commission from these trade earnings.
Do Online Tutoring
Another side gig you can do is online tutoring. Knowing a foreign language, playing a musical instrument, or being good at some subjects can also be useful when you're looking for a side gig.
There are platforms online that look for online tutors to teach English, Mathematics, Science, and such. If you have these academic skills, you can apply for a job in these platforms so you can teach these subjects online. Tutor.com or Skooli, for example, are platforms that hire tutors online. You can also find online tutoring jobs on Freelancer or Upwork.
Start a Blog
Another side gig is starting a blog. You can actually monetize your interests and hobbies through a blog. Starting a blog is very simple. You just have to create and write topics that interest you and, in turn, will be helpful to your audience.
For instance, if you're interested in cooking, you can start a food blog and post your recipes online. If you travel a lot, you can start a travel blog and post all your travels and travel tips online to help other aspiring travelers. Or if you love makeup and fashion, you can post your OOTDs (outfits of the day) or some fashion tips on a fashion blog. The opportunities are endless.
You can earn from blogs by producing content that captures the attention of your readers. By attracting many viewers, you can earn from people clicking ads on your blog or companies who want to be featured on your blog.
Create a Small Business
If you can produce a product or service that people would like to buy, why not start a small business? This can be a high-income side gig to have. A small business can involve selling customizable canvas bags, kitchenware, jewelry, postcards, and more. The products can be practically anything under the sun that you can produce.
Moreover, with the rise of e-commerce, it's now easier for anyone to start their business and sell online. Even Instagram is a good platform for setting up your online business and selling your goods.
Do Online Surveys
Online surveys can be a channel where your opinions can be heard. At the same time, you also get paid to answer these online surveys. There are many companies online that pay to get the opinions of their consumers.
Platforms for online surveys are available online for free. You just need to sign up, enter some details about your demographics, and answer surveys from any time and anywhere. Survey Junkie is one example of a website that allows people to earn money on their free time.
Conclusion
Earning additional income can give you financial freedom. As you can see, there are many ways to legitimately make additional income through side gigs. Many side gigs involve simple tasks, while other jobs require more time and effort. Either way, side gigs can help improve your financial situation. Explore your options and choose the best side gig for you.