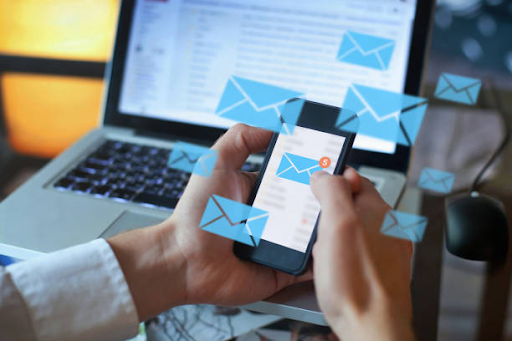 If you're looking for an email management solution that's efficient, user-friendly, and affordable, Sidemail should be at the top of your list. It corrects mistakes that other email solutions make and provides additional features you won't find elsewhere. With an easily understandable API reference, to begin with, you can be sure that you won't need to spend countless hours figuring out how to use all the features.
With its intuitive interface and variety of features, Sidemail is perfect for small businesses or individuals. In this review, we'll take a look at Sidemail's pricing plans and their key features and benefits to help you decide if it is right for you.
What is Sidemail?
Sidemail.io is an online email delivery service that enables users to manage their email delivery needs easily, affordably, and securely. After using it extensively, we found it to be perfect for entrepreneurs, SaaS providers and SMEs. People who want an easy way of organizing and managing their email correspondence should turn to this platform. It makes it very easy for them to stay connected and productive with their clients.
Being a solution that provides various features and tools to manage emails efficiently, it has to be easily usable. And it is! We were surprised that we don't even need HTML knowledge to be able to use it. You can use it to schedule emails in advance and send them in bulk to multiple recipients at once. All without knowing any level of coding. There are also advanced options that enable you to tailor messages to your liking before sending them. It's a smart tool that allows you to do more in less time.  Basically, if you have an e-mail marketing strategy in place – Sidemail is going to make it so much easier. Let's take a further evaluation of its features that we really liked.
The Need for Sidemail.io
There are many problems that email solutions providers overlook when providing services. Email providers have long overlooked some of the basic mistakes that can lead campaigns to fail. For example, most people send emails from their personal email addresses instead of using a dedicated account created especially for marketing campaigns. This leads to trust issues since your personal emails can be easily seen as scammy. Another problem is the lack of tools that would enable marketers to segment their mailing lists according to different demographics and preferences. Sending out the same message to everyone on your list is not an effective way to build a good business relationship with your subscribers.
These shortcomings have a negative impact on the success of your marketing endeavors because you could be losing out on potential clients who are only interested in products that are relevant to their needs and preferences.
It's also a big waste of time and energy! That is why tools like Sidemail are essential for modern businesses that want to connect with their customers effectively.
How Sidemail.io became the best in our books.
1. Interface
Elegant, minimalistic, yet packed with much-needed features. The interface was very user-friendly and intuitive so we found it very easy to learn how to use it. Despite being new to the platform, we found ourselves very efficient in managing our email messages with it. We did not take long to find our way through the various features and tools. Also, as jam-packed with cutting-edge features as it is, the interface never feels cluttered or overwhelming to navigate around.
2. Tutorials for everything!
Sidemail has a beautifully modern website, and every functionality they provide has a solid little tutorial there. If you're thinking about buying Sidemail, it's absolutely worth the extra few minutes to bookmark the website and have a quick look around at what it offers. There are code snippets, videos, and photos that can walk you through how to do just about anything related to e-mails. It's a really nice touch that eliminates the learning curve totally.
 3. Key metrics and analysis opportunities.
Sidemail removes any marketing uncertainty by clearly displaying how your consumers interact with emails. We like that your email strategy may be thoroughly understood by analyzing charts linked to it. You may even look at your sending history to get comprehensive details about each particular email. When your customers' engagement levels are highlighted for you, you can focus on making them feel more appreciated and understood.
4. Excellent client service.
They have a responsive support team that works tirelessly to ensure that any questions you may have to get answered as quickly as possible. We're very impressed with the level of service they provide and their knowledgeable staff members are always willing to help out with any questions you have regarding Sidemail. We love that they're always quick to respond and they offer helpful answers to any questions we have about managing our email campaigns.
5. Includes best practices out of the box.
Sidemail provides e-mail marketing solutions that are simply, the best in the market. They offer all businesses the tools they need to launch a successful marketing campaign that can generate impressive results for them in the long run right out of the box. Some of these includes –
     

Comprehensive templating tools so you can create beautiful and effective emails without any experience at all.

     

Key Metrics showing exactly what portion of your audience is engaging with your campaign.

     

Unlimited Sending History so you can see exactly how effective each of your campaigns have been over time.

     

Automated E-mail sequences so you can maintain a dynamic strategy as data changes.

     

No-Code email editor that makes it effortless to build an email from scratch with an interface that's simple and intuitive to use.

     

Free 7-day trial for new users to give them the opportunity to try the platform before committing to purchase.

     

Easy and complete API reference for developers to give you full flexibility over your strategies.

     

Last but not least, multiple affordable pricing plans to meet your specific needs and budget.
Conclusion
Sidemail has already become the de facto email marketing platform for businesses of all sizes. It's surprising to see that it was made by only two people who set out to achieve success. They built the best email service for SaaS startups letting them hit the ground running instead of spending time worrying about how to execute their marketing efforts. Having the right tools in place is the key to achieving success and Sidemail provides that and much more for its users!
---
Interesting Related Article: "8 Ways SaaS Analytics Tools Can Help Your Brand Grow"