The neon sign business is often used for branding purposes. It's an effective marketing tool. Many businesses have used neon signs for decades to draw attention to their products and services. Neon signs come in all shapes and sizes and can be customized to fit the unique needs of any business. 
1. Benefits of using business neon signs
Neon sign are also a great way to add personality to a business. A business that invests in a quality custom neon sign is sure to stand out from the competition. Businesses may differentiate themselves from their rivals and leave a positive impression on clients by using a well-designed neon sign.
1.1 Attractive visibility
Making your company visible to potential customers is a great component of marketing. Business neon signs are bright and striking, drawing a great deal of attention to your company. Colors naturally draw our attention, especially in darkly lit areas. Neon signs will draw attention to your company, making it simple for customers to find you even on crowded or dark streets.
1.2 Personalized option
The ability to customize neon signs greatly is one of the main reasons they are still in use today. You have a lot of options when it comes to the logo design while using this method of business promotion. Many neon sign providers can design a distinctive neon sign for you that will make you stand out from the competition.
1.3 Notification
Our eyes have been accustomed to paying attention to neon signs since they have been promoted in ads for a very long period. In reality, the majority of individuals scan neon signs to determine whether a given business is open or running any specials. Use this to your favor to get people's attention.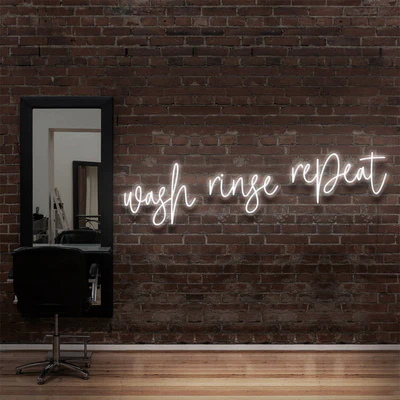 Neon sign for barbershop
1.4 Energy efficient
When it comes to power consumption, neon signs are rather energy-efficient. You should think about converting to neon signs if you want to lower your power bill. They are inexpensive to keep and not only require little effort to install. Modern signs use twice as much electricity as neon ones, which you should be aware of. 
1.5 Long life spans
Neon signs may endure up to many years if created, installed, and maintained correctly. The great worth of neon signs is made clearly evident when you take into account that they require very little maintenance and that other conventional signs can break in as little as six months.
2. Ideas for led neon signs business
There are many different ways to use neon sign for business, including branding, decoration, and advertising. If you are thinking about using neon signs for your business, here are some ideas to get you started!
2.1 Neon open sign with business hours
As a business owner, you understand the importance of creating an inviting and professional environment for your customers. One way to do this is by installing a neon open sign in your business. Not only will this help your business stand out, but it will also let your customers know your business hours.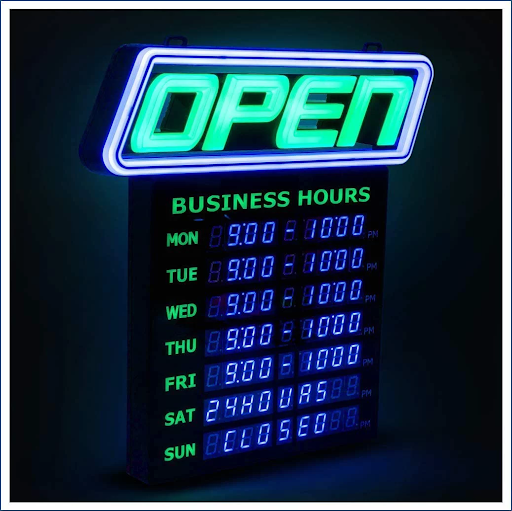 Neon open sign with business hours
2.2 Neon sign business name
A neon sign is a fantastic way to make your business stand out. Neon signs business are unique and eye-catching, and they can be customized to fit your business name. But before you purchase a neon sign, there are a few things you should keep in mind. First, you need to decide on the design of your sign. 
Do you want it to be simple and straightforward or more elaborate? Once you have a design in mind, you'll need to choose a reputable business neon signs maker to create your sign.
Tattoo neon sign for tattoo parlors
2.3 Neon sign business logo
A neon sign business logo can be a great way to advertise and promote your business. Neon signs are eye-catching and can be placed in a variety of locations, making them a perfect way to get your business noticed. A well-designed led neon sign business can help you stand out from the competition and build brand awareness.
Neon sign for beauty bar
2.4 Neon sign business art
Neon signs business artwork is a great way to show off your business personality. It is eye-catching, colorful, and can be customized to fit your business's unique style. Neon signs are also relatively affordable, making them a great option for businesses on a tight budget.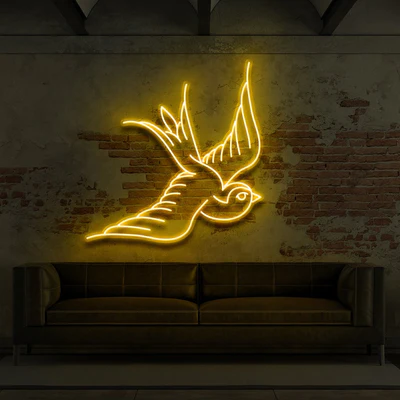 Neon sign business art
3. How to create led neon sign business
If you're looking for a unique and eye-catching way to advertise your business, look no further than Orant Neon. We specialize in custom, hand-crafted light up signs for businesses that are sure to get noticed.
No matter what your business is, we can create a custom sign that reflects your brand. And because we create each sign by hand, we can make it exactly the way you want it. So if you're looking for a one-of-a-kind sign that will really make your business stand out, Orant Neon is the place to go.
4. Where to buy light up signs for business?
If you're looking for a neon sign, Orant Neon is the place to go. We are the leading supplier of high-quality neon signs business, and we have a wide selection of signs to choose from. Whether you're looking for a simple sign to promote your business hours or a more elaborate sign to advertise your products and services, we have what you're looking for.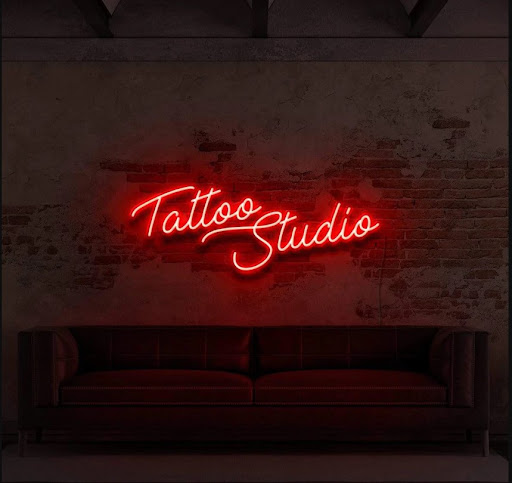 Orant Neon is a prestigious address for you to choose neon sign
5. Neon sign business cost
The cost of a neon sign is influenced by its size and degree of sophistication. If you desire a huge bespoke sign with a complex design, the production cost will often rise, raising the price of your sign. The price will be affordable if you select a plain, uncomplicated sign.
6. Neon business signs outdoor
If you want to install your new neon sign outside or anywhere where it could get wet, order a bespoke neon outdoor sign from Orant Neon. The weatherproof, high-quality lights may be mounted on any outside surface, giving them an even more spectacular appearance. The outdoor signage is waterproofed to an IP67 standard. 
7. Business neon signs repairment
Your nice business neon signs can begin to flicker and produce odd noises after some time. In some circumstances, your sign can be repaired but there will be cases that the sign is impossible to fix.
Please maintain neon signs regularly to avoid damage
7.1 When business neon signs are repairable
If the neon sign is constructed from high-quality materials, the problem will be evident. Usually, a technician can tell with just a quick glance if you have a voltage problem or a transformer problem. When necessary, nuts and bolts may be taken out, cleaned, and replaced with fresher parts. Ensure that the neon sign is off. Never handle a sign while it is on.
7.2 When neon signs cannot be repaired
In certain situations, it won't be possible to fix your neon sign. Sometimes the component is made just for you to meet your style, thus it cannot be changed. It is also necessary to consider the sign's age and the materials used to make the glass and gas. Lead and mercury were occasionally toxic materials in older neon sign kinds. These parts are too dangerous to fix, therefore many businesses won't touch them.
A neon sign business is a fantastic method to promote your brand and company name. Neon signs are excellent for advertising your business since they are striking and can be seen from a distance. You can stand out from the competition and leave a lasting impression on potential clients with the assistance of a professionally created neon sign.
---
Interesting Related Article: "LED Neon Signs for Businesses: Why Your Business Needs One"