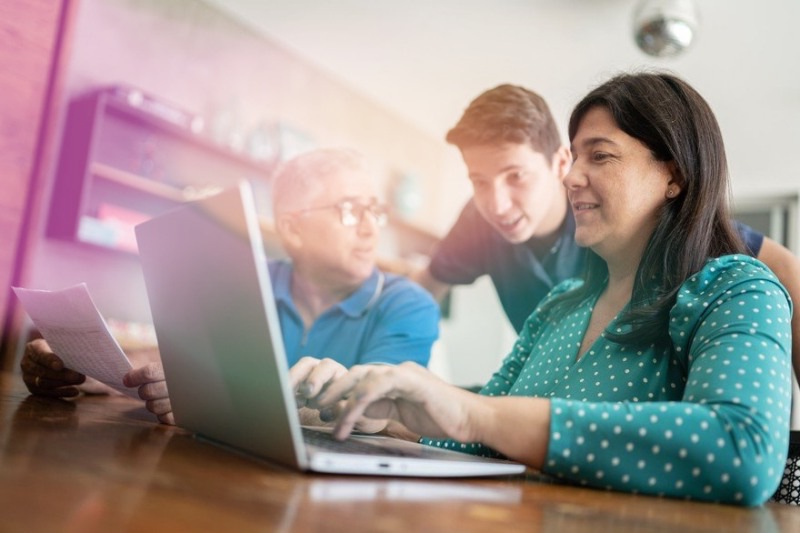 Today, teens' jobs don't begin and end with cutting grass, bagging groceries, and babysitting. These days, it is effortless to make money online while relaxing on a couch or commuting to school. The best online jobs for young ones offer flexibility, teach valuable transferable skills, and generate income. Whether one wishes to start a side hustle, a business, or a freelancing career for extra money, there are many options.
Best Online Jobs for Teenagers
Thanks to the internet, there are multiple ways you can earn money as a teen with zero to minimal experience. So, if you are searching for ways to supplement your allowance, keep reading.
Complete Online Surveys
Want to get paid for your opinion? Then you should fill out surveys online. There are many online survey apps or sites that will pay you for your feedback. By answering simple questions, you'll be helping brands make their products and services better. Do understand that completing surveys won't make you rich, but you can get a few bucks. Log in to apps such as Pawns.app during breaks between classes, a Netflix binge, or a bus ride heading home. Remember, the more surveys you complete, the more you earn.
Stream Gaming Sessions
Do you love video games? Then consider becoming a streamer to earn some cash. Websites like YouTube and Twitch allow users to stream their games to audiences. The more individuals subscribe, follow, and interact with you, the more you earn. You can do this with any game. Are you ready to become a world-famous player?
Watch Ads
Do you have some free time? If so, consider spending that time watching ads. Some websites and apps are ready to pay you for doing just that. So, instead of just using your phone or computer to check social media feeds, watch some adverts and make money!
Play Video Games
Apart from streaming games, you can also earn cash playing. Do you have a laptop or phone? Download apps and generate money by playing games online. Mistplay is a great one to try. After opening an account, explore the app to identify new games you can play to make points known as "units." Once you have accumulated enough points, cash out using Google Play or Visa gift cards.
Design Graphics
Do you like creating visuals? Well, you can generate income by doing graphic design. As a designer, you can make money in various ways, such as making logos and signs for a brand and curating social media content. The best way to start is by searching for customers on sites like Fiverr or in your local area. If you enjoy being creative, you can pursue this career and become a full-time designer in adulthood.
Review Songs
Do you enjoy listening to music? You'll then enjoy doing this job. Apps like Slicethepie pay people to review music, clothes, commercials, etc. Your feedback helps record labels and artists shape their music. You'll get paid based on the star rating on the platform and the quality of your review. So, ensure you give honest and detailed feedback.
Sell Stuff Online
Do you have things that you don't need anymore? You don't have to hold yard sales to get rid of them. There are many online marketplaces where you can sell the stuff. For instance, if you have electronics and books, you can sell them on sites like Decluttr, Facebook, etc. Platforms like Etsy are suitable for selling unique handmade items. However, ensure you check the age restrictions since some require a person to be 18 and above to open an account. 
Become an Influencer
Influencers can generate a lot of income through social media, so why not become one? You need to develop a substantial following to be considered an influencer. 
Start by considering what kind of influencer you want to be, such as travel or beauty. Then, you can post content on your preferred platform to build a following. Simply put, you have to generate posts your audiences like and find engaging. 
How long before you start earning depends on the quality of your content and followers. Once you have a loyal audience, companies will pay you to advertise their products. The amount you can make will depend on how popular you become.
Create Digital Products
Another way you can make money online is by creating and selling digital products. For example, you can design e-printables and market them on platforms such as Etsy. Need to brush up on your skills first? Don't worry. There are many resources online that you can use to learn how to go about this trade.
Conclusion
Indeed, there are so many opportunities to make money online as a teen. However, you need to be careful since scammers abound online. Make sure to walk away when the deal sounds too good to be true!
---
Interesting Related Article: "Money And Teens: Are They Ready For The Responsibility?"