If you do not know how to manage your email accounts, it can turn into a lack of time for really important issues. Read the most popular tips for effective email management and if you apply them, you will see the changes soon.
1. Have multiple email accounts
In order to be more productive and focused, you need to have at least three email inboxes. It is better to link exclusively critical online accounts to one. It is not worth checking it regularly – only when carrying out certain transactions. The second mailbox can be public and should be used for correspondence with friends and colleagues. And the last one you can use for other stuff, like subscriptions to newsletters, promotions, etc.
Such an organization of emails will allow not to be distracted by notifications from social networks and viewing various kinds of advertising materials during working hours. Secondly, attackers will most likely hack either the mailbox that the user specified when registering on third-party resources, or his public email. If they succeed, at least they won't have access to the user's money.
2. Use email clients on smartphones
This allows you to always be in touch – even when the user is not at the computer. Getting your partners and coworkers in the habit of responding to their email requests on a regular basis can save you a lot of distracting phone calls. In addition, regular checking of emails using a mobile phone eliminates the need for regular use of a PC outside the office.
If you want to reduce an email overload you can use a voice messaging app as an alternative. You will be able to send voice messages that can be heard or read in the transcription option. The fewer emails you send, the less cluttered your inbox will be.
3. Attach files to the letter before composing the text
A common mistake: to send a letter without an attached file, although it should be in it. The problem here is that, having dealt with email, users often turn off their computer immediately and go home. And when the recipient of the letter signals that he has not received the attached file, often it is no longer possible to send it from the smartphone. You can solve the problem by setting a new rule for yourself: first attach the necessary files to the letter, and only then start typing the message.
4. Several mailboxes
If you use many mailboxes, it is advisable to connect them to the main one. In different mail systems, the settings are different, however, at the level of the idea, there are two ways of implementation: either letters are sent from a secondary mailbox to the main one, or the robot of the main account connects to another mailbox and picks up the mail that has arrived there. You can also use a multi-email app that allows you to connect all your emails in one place while also categorizing all your emails and allowing you to unsubscribe with one click.
For having a unified and clean inbox for all your messages, you can use an email cleaner like the Clean Email app. This app allows adding multiple mailboxes, organizes all emails into similar groups, and allows applying actions to email bundles instead of managing emails manually.
5. Never leave the subject line empty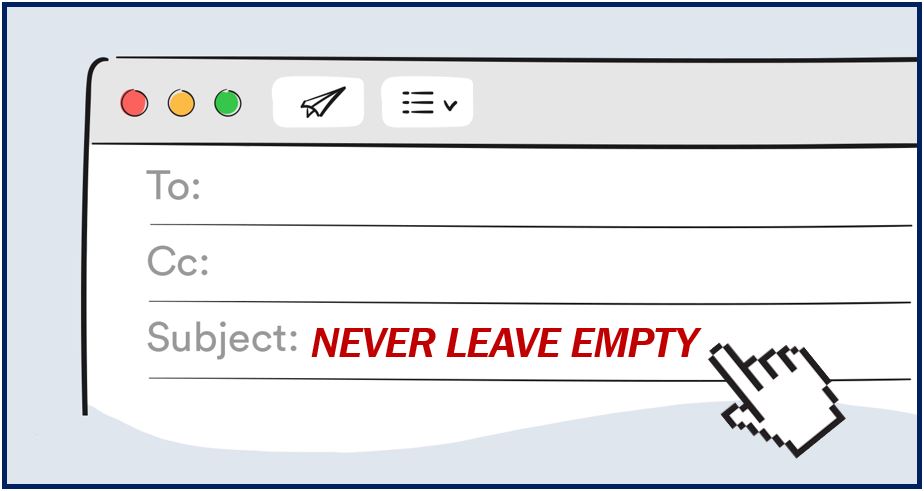 Always fill the subject line so that the letter does not get lost in the recipient's inbox among hundreds of others. If your message needs an urgent response from a coworker, you can use capital letters in the subject line or multiple exclamation marks. This way you attract the attention exactly to your message and make the recipient understand that it is important. It really works.
---
Interesting related article: "What is Communication?"