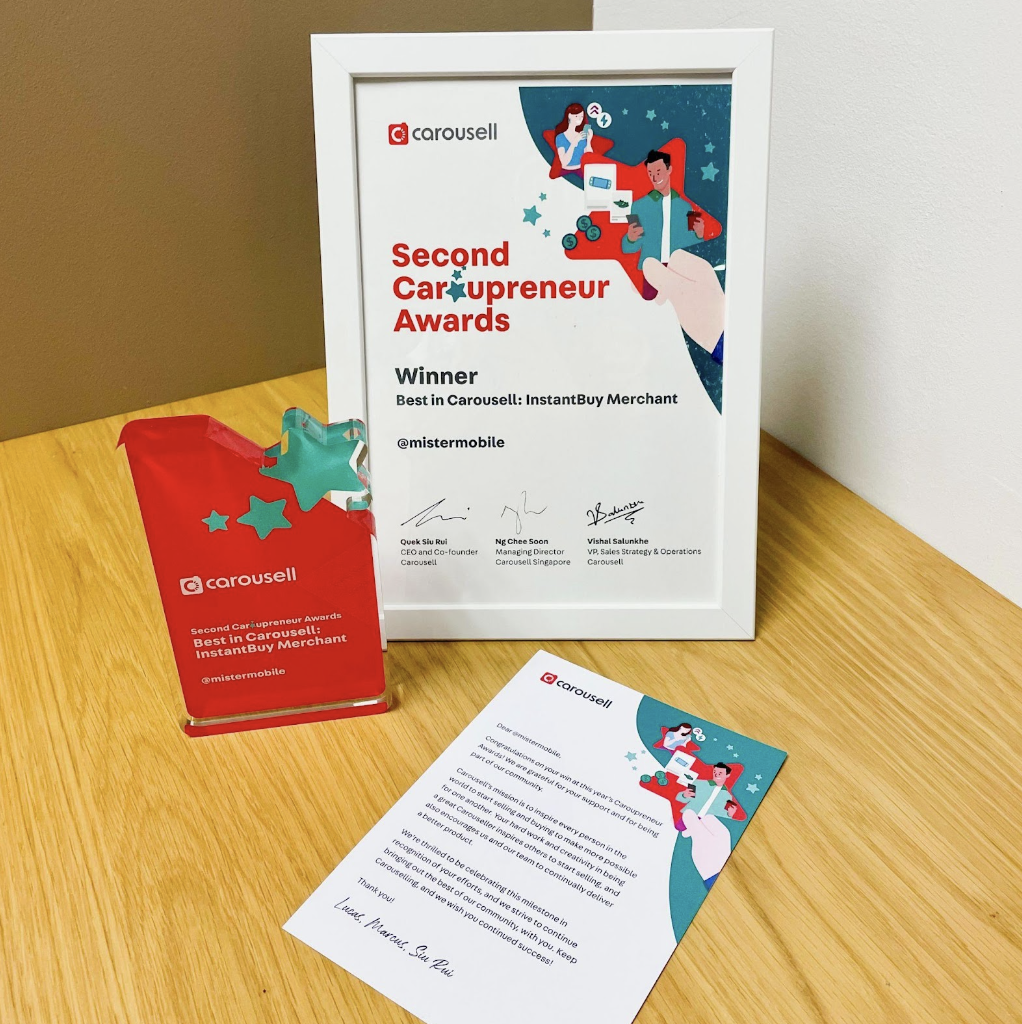 Singapore, March 9, 2023 – Hold on to your hats, ladies and gentlemen, because Mister Mobile has just won Carousell's Best InstantBuy Award! Cue confetti and applause As the top mobile service provider in Singapore, Mister Mobile has been recognized for its exceptional service, top-notch quality, and competitive pricing. And let's be honest, who doesn't love a good deal on a phone?
With over 11,000 5.0 ratings from Carousell users, Mister Mobile is clearly doing something right. And that something is a commitment to quality and excellent customer service. But it's not just talking – Mister Mobile's InstantBuy feature allows customers to buy their preferred new or used phones directly from the online platform. That's not all, every single phone undergoes a meticulous 100-step inspection process to ensure it's in tip-top condition before it's sold to customers.
Founder of Mister Mobile, Mr. Alan Tan is understandably thrilled to receive this award. He knows that buying a phone is a significant investment and that's why he goes that extra mile to guarantee the quality of every phone sold, as well as offering competitive pricing to ensure customers get the best value for their money.
So, if you're in Singapore and in the market for a mobile phone, Mister Mobile is the place to be. With their commitment to quality, competitive pricing, and excellent customer service, it's no wonder they've won this prestigious award. Congratulations to Mister Mobile on their well-deserved recognition from Carousell. To find out more, head over to their website at mistermobile.com.sg and check out their extensive selection of mobile phones. Trust me, you won't regret it!
---
Interesting Related Article: "What to Look for When Buying a Refurbished Mobile Phone"